Billionaire Endorsed by Snoop Dogg to Launch 'Miracle' Cannabis Products in the U.K.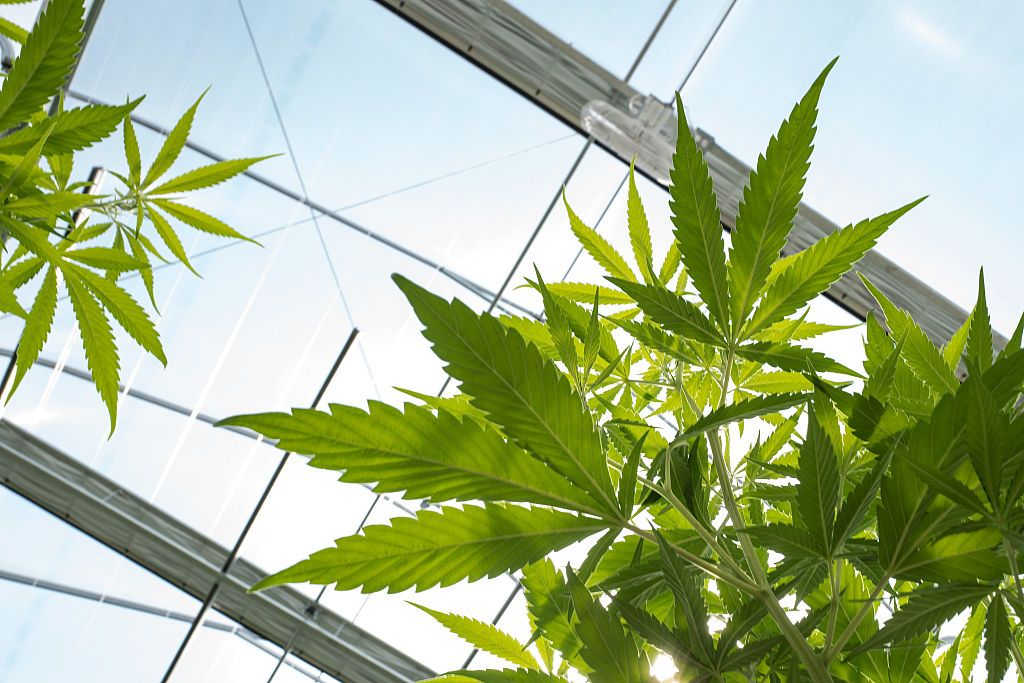 A Greek billionaire plans to launch "miracle" cannabis products in Scotland, with celebrity endorsements from American rapper Snoop Dogg and Italian fashion designer Donatella Versace.
Alki David, who runs a company that bottles and distributes Coca-Cola in 28 countries, told The Scottish Mail this weekend that he was inspired by his 20-year-old son, who studies in Edinburgh, to do the venture. Last year, the businessman set up a separate company that sells oil extracted from cannabis plants in California, marketing the product as a natural treatment for a variety of conditions.
"Plant medicine is revolutionary. It has improved so many lives to the point of miracles happening," David told the paper. "It's helped my mother, and my friend has even been cured of multiple sclerosis through regular use of strong cannabis oils. There are heaps of arthritis cases too."
Although cannabis enthusiasts and legalization campaigners often tout the plant's medicinal benefits, many of the claims lack scientific backing due to the absence of rigorous scientific research. Numerous scientists have been moving forward with research into the reported health benefits of marijuana, but their efforts have been hindered by national and international prohibitions.
Explaining why he chose Scotland to launch his latest cannabis venture, David said the country is "strategically placed."
"We have a model that we set up in the U.S., and that's what we're going to start emulating in Edinburgh," he said. The billionaire explained that his plan is to collaborate with Britain's National Health Service to provide his product.
While recreational cannabis remains illegal in the U.K., Home Secretary Sajid Javid announced in July that the nation will start allowing treatment with cannabis-derived medicinal products. He also revealed that the drug would be reclassified from Schedule One, the most severe classification, to Schedule Two.
"This will help patients with an exceptional clinical need," the secretary said at the time, but he insisted that the decision in "no way" should be seen as "a first step" toward legal recreational marijuana.
David's product is not considered to be mind-altering, but it contains a compound called cannabidiol (CBD), which is derived from cannabis plants, according to The Times.
The billionaire plans to open his shop along Edinburgh's Prince Street, but it will also be a hub to deliver the CBD products to other parts of the country. "Our second store in LA is small, but it has more a medical, pharmacy style rather than a café style, and that's the sort of thing we're looking to open in Edinburgh," he explained.
While most countries around the world still have prohibitions against cannabis, global attitudes toward the plant have been shifting rapidly. In October, Canada became the second country in the world, after Uruguay, to legalize and regulate recreational marijuana consumption, cultivation and sales. Numerous other nations have already moved toward partial legalization or decriminalization.
In the United States, cannabis remains completely illegal under federal law. But nine states and the District of Columbia have legalized the plant for recreational use, while more than 30 have done so for medicinal purposes. Michigan and North Dakota are expected to legalize recreational weed after voters go to the polls Tuesday, with ballot proposals expected to win in both states.
Support for legalization is also bipartisan, with a recent poll from Gallup showing that 75 percent of Democrats, 71 percent of independents and 53 percent of Republicans are in favor.