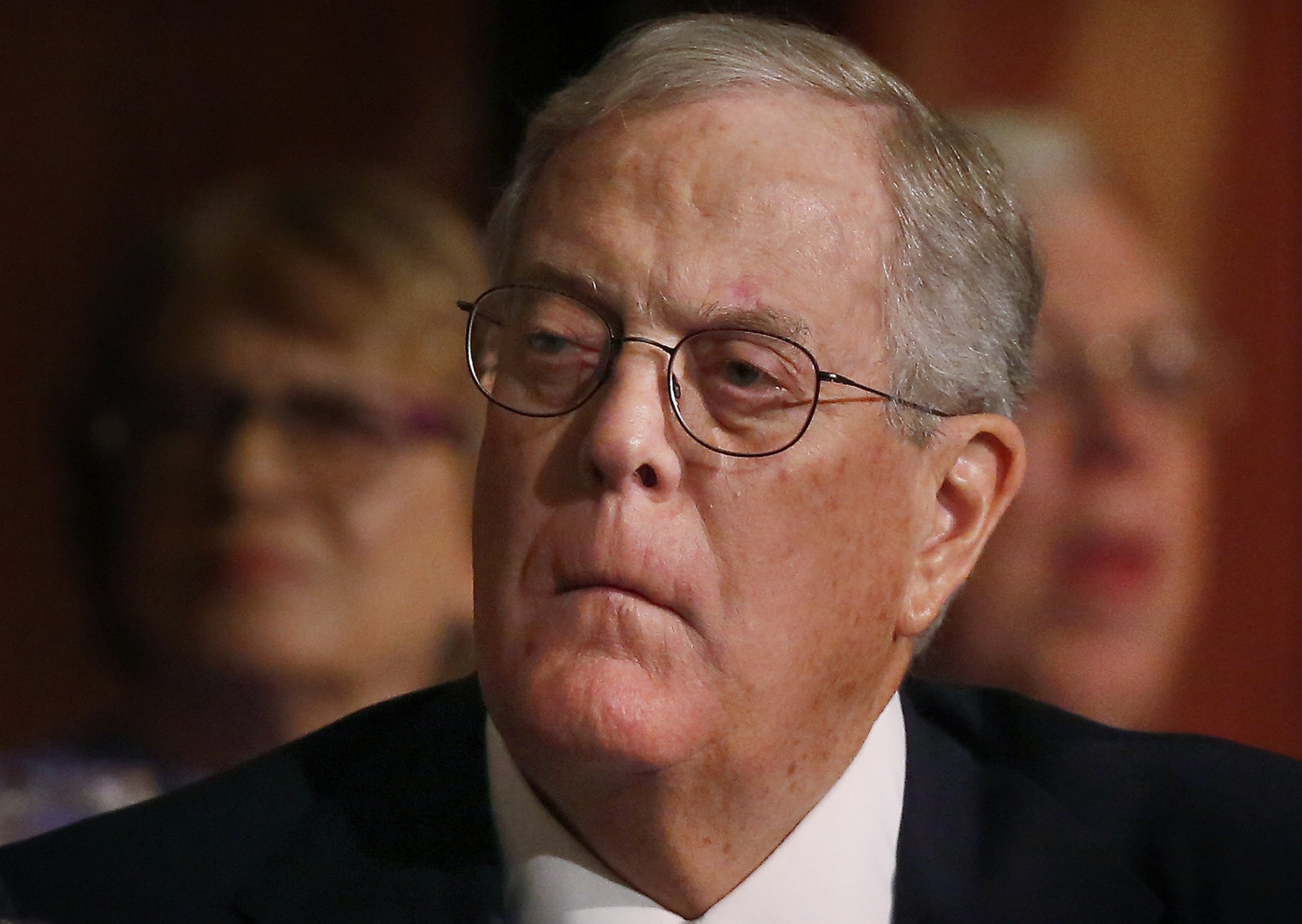 Charles and David Koch, the billionaire brothers known for their massive political influence, will give a rare interview on MSNBC next Tuesday.
The interview with Joe Scarborough and Mika Brzezinski will take place on November 3, exactly one year before the presidential election, the network announced on Tuesday morning.
The brothers will sit down with Scarborough and Brzezinski in their childhood town of Wichita, Kansas, and the interview will broadcast from the Wichita State University.
Despite their enormous influence, the brothers are notoriously private, but they have recently started speaking with the media more frequently. In the past, Charles Koch spoke only with The Wichita Eagle and USA Today, and David Koch gave an interview to ABC News last year.
This summer, the pair hosted a conference with five Republican presidential candidates in California. Nine media outlets were invited to the event, but they had to agree to strict regulations on identifying and speaking with those who attended. Regulations included not using recording devices, making all interview requests through the conference, and strict rules on reporting anyone's attendance.
"Given the privacy rights of our members and other guests, you may not report on anyone's attendance at the event unless you are specifically granted an interview request or they are a part of the formal program. You are to treat their attendance as off the record unless otherwise discussed and approved prior to an interview," the regulations said.
MSNBC did not note whether they agreed to any specific requirements for this interview.