Billionaire Spends Record $48.5 Million on Blue Moon Diamond for 7-Year-Old Daughter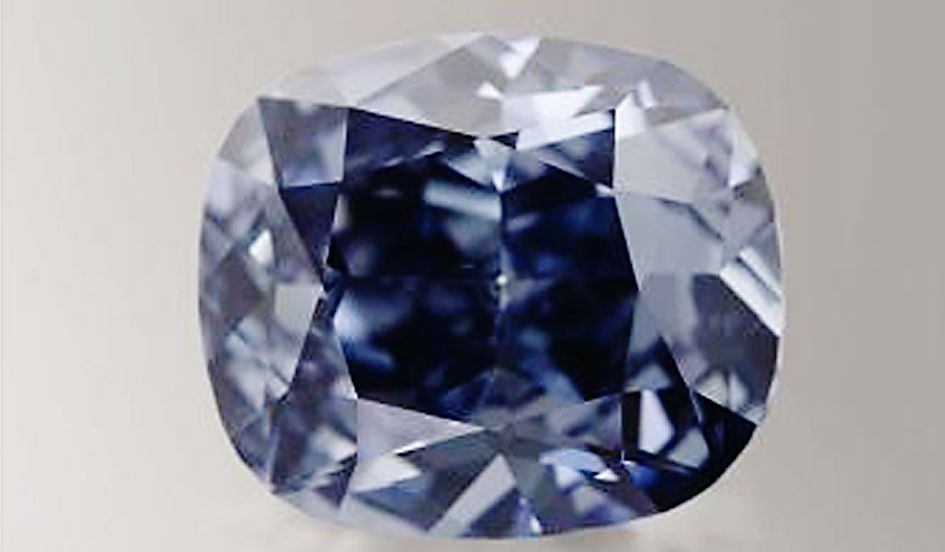 Hong Kong billionaire Joseph Lau spent $48,468,158 on a 12.03 carat Blue Moon diamond at a Sotheby's this week, exceeding the world record price for a blue diamond by $16 million.
"Tonight we set a new world record, a new auction record for any diamond, any jewel, any gemstone, with the sale of the Blue Moon diamond," auctioneer David Bennett said of the sale. "I have never seen a more beautiful stone. The shape, the color, the purity—it's a magical stone." It was estimated to bring between $35 and $55 million.
The flawless and unusually colored diamond was named after the expression "once in a blue moon," because of how rare a find it is. After purchasing the stone, Lau renamed it the "Blue Moon of Josephine," in honor of his 7-year-old daughter.
Worth almost $10 billion, Lau is described as having a "habit" of purchasing such jewels for his children by the Associated Press. His young daughter already has another blue diamond, the 7.03 carat "Star of Josephine." The billionaire also purchased a 16.08 carat pink diamond for $28.5 million at the Sotheby's auction, naming it "Sweet Josephine." His older daughter Zoe, 13, has a 9.75 carat blue diamond worth $33 million and a 10.1 carat ruby-and-diamond brooch worth over $8 million.
In 2014, Lau was convicted of bribery and money laundering in Macau. He was sentenced to five years and three months imprisonment; soon after, he stepped down as chairman and CEO of real estate development company Chinese Estates Holding of Hong Kong. However, he has avoided actually serving jail time by staying out of the country where he was convicted—Hong Kong doesn't have an extradition treaty with Macau.