Billionaires Earned Enough Money in 2017 to End Extreme Poverty Seven Times Over, Report Says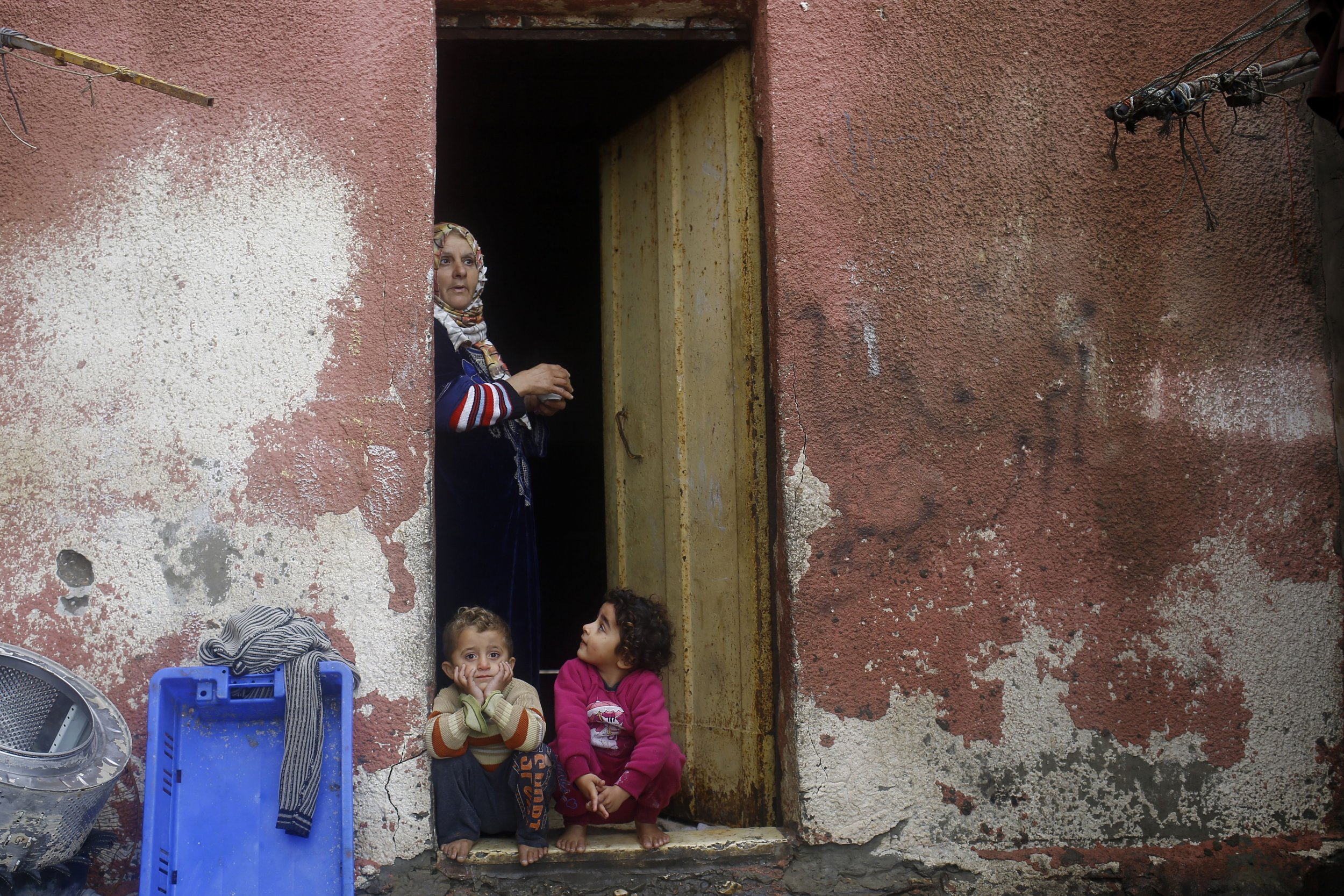 Last year, the world's billionaires made over $462 billion combined—enough money to end extreme poverty around the globe seven times over. With a new billionaire added to the list nearly every two days, wealth inequality widened, according to a new report from Oxfam.
Forty-two of the richest people in the world now hold as much wealth as 3.7 billion of the poorest people in the world, according to the report, released Monday by the international charitable organization.
The report showed that about 82 percent of wealth created across the globe went to the top 1 percent. "Our broken economies reward wealth not hard work," Oxfam International Executive Director Winnie Byanyima tweeted Monday. "Rich get richer, millions trapped in poverty wages or joblessness. Leaders must reverse this."
The report was released just days before this year's World Economic Forum, from January 23 to 26. World leaders of politics and business, including Indian Prime Minister Narendra Modi, U.K. Prime Minister Theresa May and American President Donald Trump, are attending. Oxfam released similarly shocking statistics in 2017 ahead of the Davos, Switzerland, gathering.
Trump is scheduled to give a "special" closing address at the forum on Friday, and is expected to promote his "America First" agenda.
He made it a central goal of his 2016 presidential campaign—and most recently with the passage of GOP tax reform—to bring back American jobs and wealth from overseas.
When asked about Trump's "America First" agenda, World Economic Forum President Borge Brende said, "You only succeed if others do well too."
Last year, U.S. Census Bureau data showed that many Americans were emerging from poverty and that median household income was up by 3.2 percent between 2015 and 2016.
According to the Oxfam report, the three wealthiest Americans claim as much wealth as the 160 million poorest people living in the United States. Amazon CEO Jeff Bezos made over $35 billion and usurped Microsoft CEO Bill Gates in 2017 to become the richest man in the world. The president's Cabinet is also the wealthiest in American history, and many of those who head U.S. federal agencies are millionaires or billionaires.
"And I love all people—rich or poor—but in those particular positions, I just don't want a poor person," Trump said in defense of his Cabinet picks in June 2017.