Billions in Pandemic Relief Money Never Reached Workers: Study
Pandemic money never reached workers study
The Paycheck Protection Program (PPP), which provided loans to help businesses maintain their payroll, hire staff and cover costs during the COVID-19 pandemic was "poorly targeted" and that most of the funds didn't go to workers, according to a study released this week.
The study, conducted by economist David Autor and others, found that only about one-quarter of the funds from the PPP went towards supporting jobs that would have disappeared during the pandemic, according to a breakdown of the research written by the Federal Reserve Bank of St. Louis.
It also found that benefits within the $800 billion program "flowed disproportionately to wealthier households rather than to the rank-and-file workers that its funds were intended to reach."
The program, which was implemented by the Small Business Administration (SBA), allowed the loans to be forgiven if businesses used the funds to keep payroll, cover utilities, rent and other expenses, and maintain employment targets.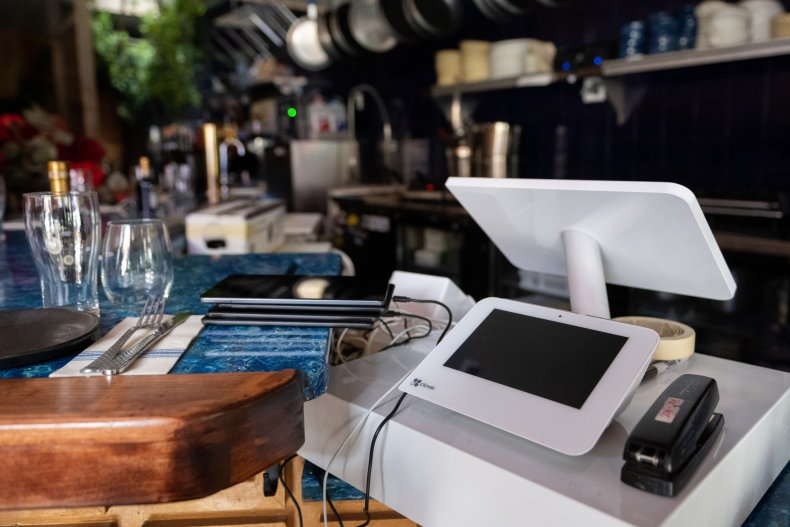 The study found that the program was able to allow business to preserve jobs during the COVID-19 crisis— about 3 million per week in the second quarter of 2020, and 1.75 million per week in the fourth quarter. However, keeping those jobs was "expensive."
"The study found that, depending on the assumptions, the cost per job saved for one year was $169,000 to $258,000, which was much higher than the average amount—$58,200—paid in wages and benefits to small-business employees in 2020," the Federal Reserve Bank of St. Louis wrote. "The authors concluded that the PPP cost taxpayers roughly $4 for every $1 of wages and benefits received by workers in "saved" jobs. The 'leakage'—$3 out of every $4 distributed through the program—went to small-business owners."
The bank added that business shared these funds with their suppliers and lenders, and in its conclusion said PPP was a "critical but imperfect policy," noting that "almost three-quarters of its benefits went to unintended recipients...rather than to workers."
Newsweek has reached out to the SBA for comment.
A report published by ProPublica last year found that millions in PPP funds went to fake companies, including fake farming businesses. The news outlet uncovered 378 small loans totaling more than $7 million that were received by fake businesses in 28 states.
A report released by the House Coronavirus Oversight Committee in March of 2021 found that $84 billion in PPP loans and the Economic Injury Disaster Loan (EIDL) program—another pandemic program were potentially fraudulent. At the time, only one percent of those funds have been seized by the Justice Department, or forfeited by the recipients.