'Billions' Season 5 Release Date, Cast, Trailer, Plot: When Does 'Billions' Return to Showtime?
Billions will soon return for Season 5, with the release date for the Showtime coming in May. The fifth edition of the financial drama will see some big-name stars from The Good Wife and House of Cards join the cast for a plot that sees Bobby Axelrod (played by Damien Lewis) and Chuck Rhoades (Paul Giamatti) face a number of new enemies. This was revealed in the trailer for Billions Season 5, which Showtime has released to whet fan's appetites in the lead-up to the release.
When does Billions return to Showtime?
The release date for Billions Season 5 is Sunday, May 3, when the first episode of the season will air at 9 p.m. ET / 8 p.m CT on Showtime. The new season will have 12 hour-long episodes, airing weekly on the cable channel, which will be available to watch online on the Showtime site and app after airing on TV.
Billions Season 5, however, is one of many TV series that have had their release schedule interrupted by the coronavirus. Due to the show being forced to close production early, the first seven episodes will air in the coming weeks, with the final five airing at some point later in the year.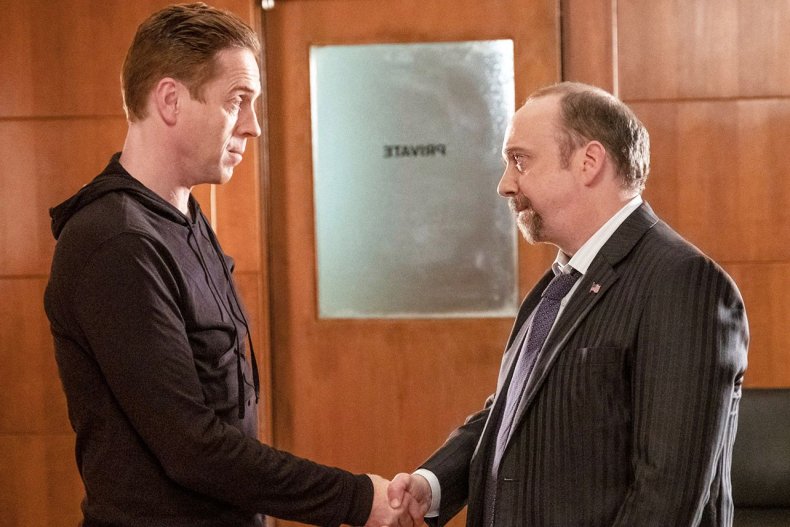 Who is in the cast of Billions?
Among the usual faces, like Damien Lewis, Paul Giamatti and Asia Kate Dillon, Billions will feature two new main cast members in the form of The Good Wife Julianna Marguiles and House of Cards' Corey Stoll. The former is playing author and sociology professor Catherine Brant, while Stoll is small town business leader Michael Prince.
Speaking to Entertainment Weekly, Marguiles said of her character, " She's a conduit for Chuck Rhoades finding another side of himself. She comes from a place of nonjudgment and isn't deterred by his behavior, which he finds quite enlightening."
Stoll said of Prince, who has a rivalry with Axe: "From our very first scene, we're sparring. He has that same competitive streak as Axe, but it's tempered with this drive to do good. There's a lot of conflict between Prince and other characters, but stronger than that is the fight within himself to reconcile being a capitalist and a good person."
The following cast members, meanwhile, are also returning for Season 5:
Paul Giamatti - Chuck Rhoades
Damien Lewis - Bobby Axelrod
Maggie Sif - Wendy Rhoades
Mike Wagner - David Costabile
Condola Rashad - Kate Sacker
Daniel K. Isaac - Ben Kim
Kelly AuCoin - Bill Stearn
Asia Kate Dillon - Taylor Mason
What will happen in Billions Season 5?
The plot synopsis for Billions Season 5 reads: "In season five of Billions, Bobby Axelrod and Chuck Rhoades see their vicious rivalry reignited, while new enemies rise and take aim. Social impact pioneer Mike Prince poses a true threat to Axe's dominance, and Chuck feuds with a formidable district attorney (Roma Maffia).
"Taylor Mason is forced back to Axe Capital, where Taylor must fight to protect their employees and their assets. Wendy Rhoades reevaluates her loyalties and forges surprising new alliances that put her at odds with both Chuck and Axe. This season, the struggle for power becomes a struggle for survival, and all characters must adapt or risk extinction."
Speaking to LA Times, executive producer Brian Koppelman said of the new season: "There is no doubt this season features titanic figures at each other's throat[s]. People are coming up against figures of equal size, which makes these conflicts life-and-death — existential."
Billions Season 5 stars on Sunday, May 3 at 8 p.m. ET / 7 p.m. CT on Showtime.