Why Billy Bob Thornton Divorced Angelina Jolie After 'Great' Marriage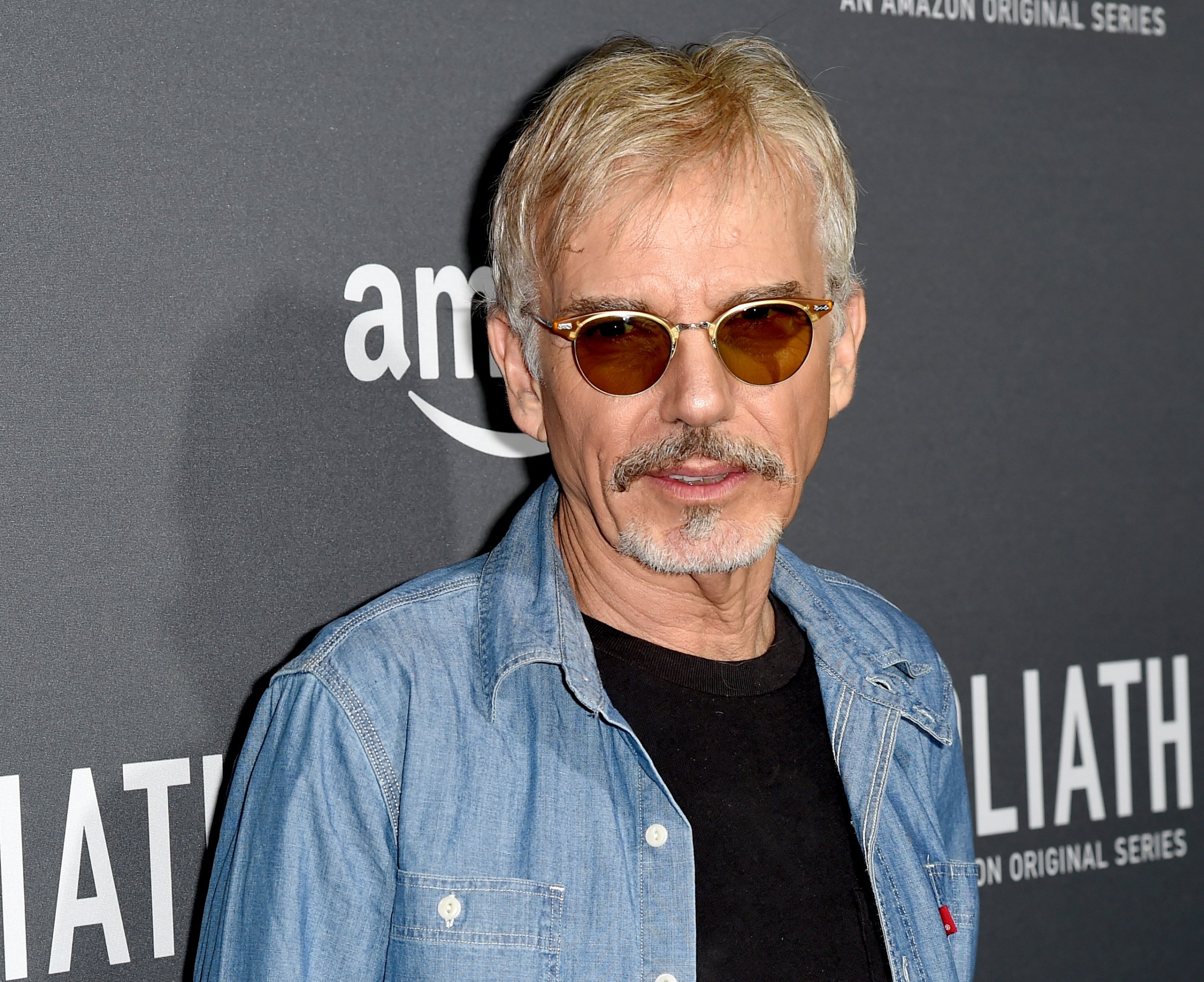 After more than a decade, actor Billy Bob Thornton shared what led to his divorce from actress Angelina Jolie in 2003.
Thornton has married six times, but his relationship with Jolie—who is 20 years younger than the Goliath actor—was among his most notable. Jolie was Thornton's fifth wife. The former spouses met on the set of Pushing Tin in 1999. At the time, he was engaged to Big Little Lies star Laura Dern. Thornton and Jolie tied the knot in 2000, but they separated three years later.
"I remember our time together as really being great," Thornton, 62, said on The HFPA in Conversation podcast Wednesday. "We just had different lifestyles. Hers is a global lifestyle, and mine is an agoraphobic lifestyle, so that's really—that's the only reason we're probably not still together maybe, because of a different path in life we wanted to take."
Thornton said he's maintained a friendship with Jolie since their divorce. "Angie is still a friend of mine, and she's a great person, and she's done so much," he told The HFPA. "She makes movies that are important to her whether they succeed or fail, she still does what she believes in, and I'll always respect her for that."
When Thornton and Jolie were together, they were known for their seemingly eccentric ways. They had an immediate attraction, which ultimately led Thornton to allegedly part ways with live-in fiancée Dern without warning.
Dern learned of Jolie and Thornton's relationship after receiving calls from tabloids.
"I left our home to work on a movie, and while I was away, my boyfriend got married, and I've never heard from him again," Dern said in Talk magazine 2000. "It's like a sudden death. For no one has there been any closure or clarity."
Jolie notably had Thornton's name tattooed along her arm, and they both wore a vial of each other's blood around their necks. The former pair announced their plans to adopt a child—Maddox Jolie-Pitt—from Cambodia together in March 2002, but it was later disclosed that Jolie adopted her eldest kid as a single parent.
Since parting ways, the Bad Santa actor married puppeteer Connie Angland in 2014. Jolie is in the midst of a custody battle with former spouse Brad Pitt.
Representatives for Jolie did not immediately return Newsweek's request for comment regarding Thornton's remarks.