Billy Bush Says Trump 'Access Hollywood' Tape Scandal Made His Life Go From 'Order to Chaos'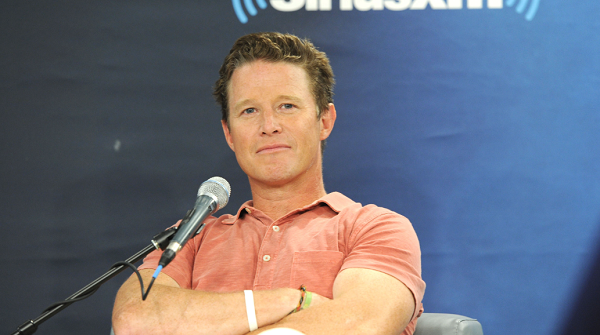 Billy Bush was a popular figure on the Today show before a leaked tape uncovered an vulgar conversation he had with President Donald Trump, who was the star of The Apprentice at the time. He infamously said women would let him "grab 'em by the p***y." The recording was from an interview Bush was conducting with Trump for Access Hollywood in 2005. Trump, who was elected president in 2016, called it locker room talk.
Bush, however, was fired by NBC, the parent company of the Today show where he served as a host.
Flash-forward two years later, and Bush still hasn't returned to television, but he's in a much better place than he was when the incident first occurred. Bush reflected on the many ways in which his life has changed and his mind has opened since he was let go by NBC and suggested he's a better man for all of it.
"My life went from order to chaos in a dramatic instant. I accounted for my small part, while the President and my employer walked away and still haven't accounted for their actions," he wrote in an Instagram post on the two-year anniversary of the tape release on Sunday.
The photograph, in which Bush is dressed in Spanx for the Today show, was taken just moments before his world was turned upside-down.
"These past couple years have been character building to say the least—anxiety attacks, fits of rage, feelings of betrayal and abandonment—and I have concluded that I am NOT extraordinary. Terrible things can happen at any moment to ANYONE. On the positive side, I feel grateful to know adversity as intimately as I do and to have developed more empathy, humility and resilience. And to know you can laugh even in the darkest hour is a blessing. Especially at yourself," he continued.
Despite divorcing from his wife in the months following the scandal, Bush thanked his family for their continued support and encouraged others to show more kindness when human beings make mistake. "I have an idea. Let's stop tolerating this escalating war on flaws and the obliteration of people for things we all do," Bush wrote. "It's fueled by an activist media and (anti) social media and it's barbaric. We are humans and thus fallible."
He added: "Let's take better care of each other."