Billy Bush on Infamous Donald Trump Tape: The Broadcaster Talks About President's Lewd Remarks for First Time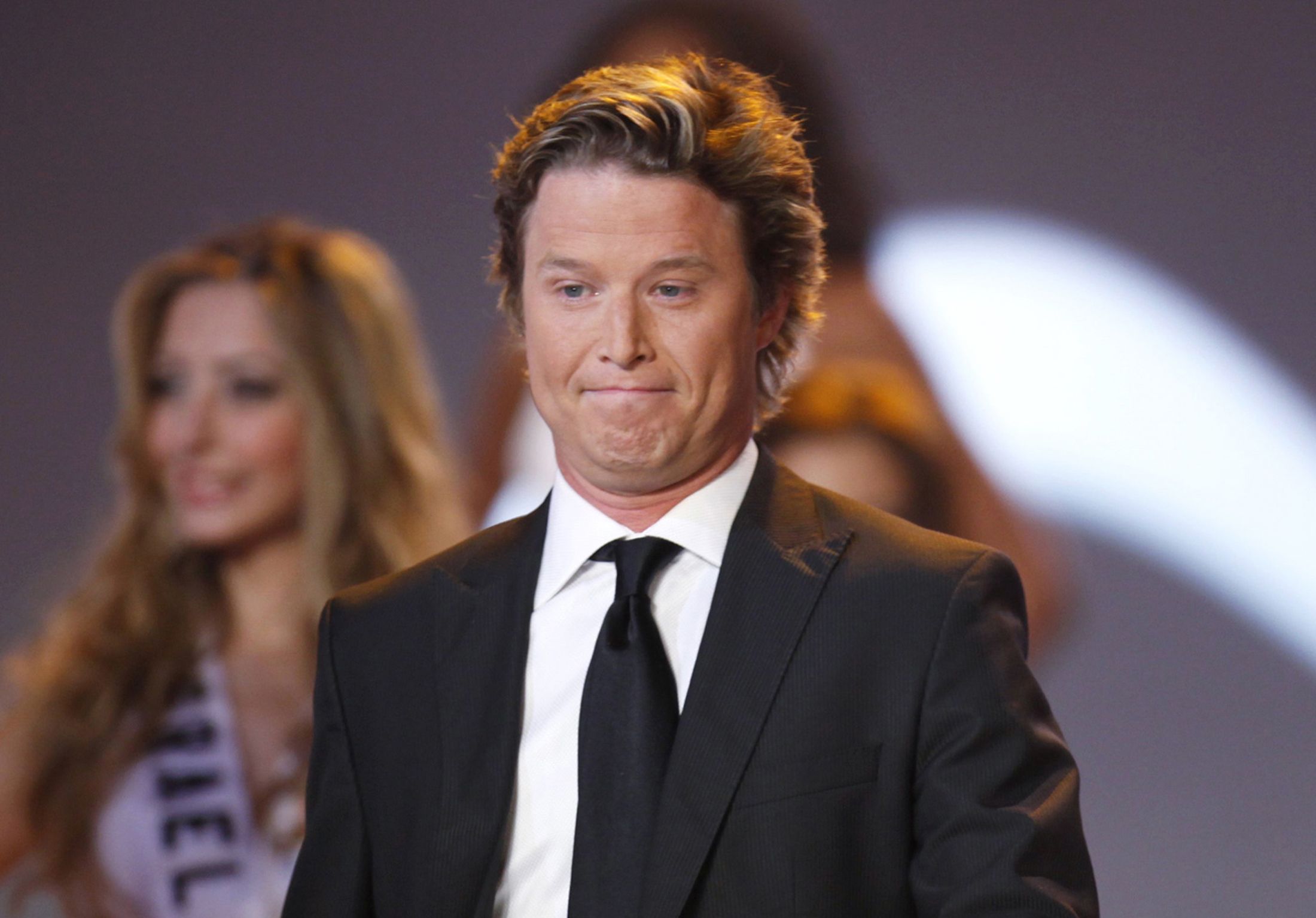 Question: What do you get when you put two men on a bus and record them "joking" about sexually assaulting women?
Answer: the 2016 presidential election.
The reference, of course, is to the 2005 Access Hollywood tape, which was leaked to The Washington Post in October and was supposed to leave Donald Trump so far behind Hillary Clinton, he'd be lucky to win Alaska. Instead, the tape seemed to confirm what many already knew—and some, disturbingly, liked—about Trump.
While Trump went on to become president, his interlocutor in that recording, Billy Bush, was not so lucky. Having only joined NBC's Today broadcast in August, the relative of two living presidents (George W. Bush, his cousin, and George H.W. Bush, his uncle) was summarily fired from the popular morning program after the tape came out. He'd maintained his silence until this weekend, when The Hollywood Reporter posted its cover interview with him online. In the interview, Bush expressed regret for his complicity in Trump's misogynistic monologue while also suggesting he was unfairly maligned.
"If a moment like that arose again, I would shut it down quickly," Bush told The Hollywood Reporter, noting that he has three daughters, the youngest of whom is 12 years old. He said she will never watch the recording of her father seemingly egging Trump on in his comments, which many said at the time both described and encouraged sexual assault. He said that he regretted not having "the strength of character" to stop the conversation at the time.
Clearly aware that he has the reputation of a softball interviewer, Bush downplays his chumminess with Trump. The two certainly appeared on good terms on the Access Hollywood tape, as when Trump made his now-infamous "grab them by the pussy" comment. Bush appeared to laugh along, never expressing discomfort.
"We don't have a personal relationship and never have," Bush told his interviewers, Lacey Rose and Marisa Guthrie. Bush said he would take a call from Trump, though it seems unlikely that such a call would occur, as the president is unlikely to revisit his own past embarrassments.
"I don't think I'd interview Trump," Bush told The Hollywood Reporter when asked about that seemingly remote possibility. "It would be a spectacle. In television, we love a spectacle, but I've come too far and learned too much."
Bush says that he has spent the last seven months in introspection, a process that included a psychoanalytic retreat in Northern California, a seminar with self-help guru Tony Robbins and a trip with his youngest daughter to Japan, where they attended "ninja school."
Several months before the tape was released, Bush was the subject of unfavorable coverage when, during the Summer Olympics in Rio de Janeiro, he seemed to readily accept swimmer Ryan Lochte's story of a night-time mugging. That story was later proven to be false, and Bush was lambasted by his colleague Al Roker on air.
Bush is planning to return to television, saying he wanted to get back to the "job I love." He told The Hollywood Reporter he once wanted to be a golf announcer, but that was unlikely to be his future employment.
"I'm too excitable," Bush admitted. "I don't whisper well."