Billy Crystal's Birthday: His 15 Best Movies Ranked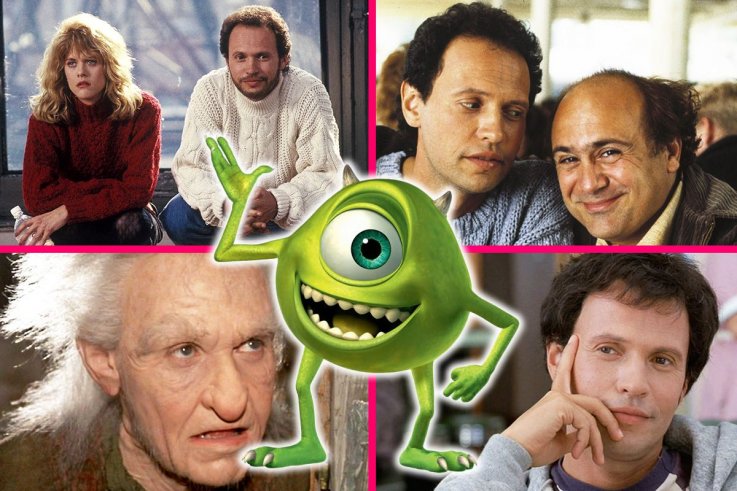 Billy Crystal, who turns 71 today, is an American actor and comedian. As well as being a household name thanks to his movies and stand-up career, he has hosted the Oscars more times than anyone except Bob Hope.
Born in New York City on March 14, 1948, Crystal went onto study at Marshall University in West Virginia on a baseball scholarship, only to drop out when the program was suspended. After returning home, he secured a place at New York University as a film and television directing major, sharing a class with Oliver Stone and Christopher Guest, and with Martin Scorsese an instructor.
Crystal started doing his own solo stand-up routines soon after, at comedy clubs like The Improv and Catch a Rising Star. In 1977, he secured his first prominent acting role as Jodie Dallas in the classic sitcom Soap —one of the first openly gay characters on television. "I think back to what we did and the things we talked about, all these years ago, and I'm so proud of what we did," he said later.
His movie debut came a year later, starring in Joan Rivers' Rabbit Test, about "the world's first pregnant man." It was universally panned, but it was only up from there and, in many ways, the 1980s was the decade that defined Crystal's career.
In 1984, he hosted Saturday Night Live twice and joined the cast for the next season. In 1985, he released an album of his stand-up material, and one of his parody singles even entered the Billboard Hot 100.
In 1987, he starred in two hit movies: Danny DeVito's Throw Momma from the Train and Rob Reiner's much-loved adaptation of the William Goldman novel The Princess Bride. In 1989, he starred opposite Meg Ryan in the classic romantic comedy When Harry Met Sally, getting a Golden Globe nomination for Best Lead Actor and an American Comedy Award.
Other hits followed, from City Slickers to Analyze This and as the one-eyed monster Mike Wazowski in Monsters, Inc. and Monsters University. In 1990, he hosted the Academy Awards for the first time, and has since taken up the role eight more times—the most recent in 2012—almost always to critical acclaim. From 1996, he also hosted the Grammys three times in a row.
"I love getting people to make a funny sound and make their face contort by something I said or did," Crystal told The Boston Globe in 2017. "That's what a laugh is. It's some sort of physical, neurological response that's sort of unexplainable. Ever since I was a kid, I get a great source of energy, a great calmness, a sense of power from it. A great sense of, 'Wow, I just did something good there.'"
To celebrate his birthday, Newsweek has analyzed data from review aggregation websites Rotten Tomatoes, Metacritic and IMDb to rank his 15 best movies.