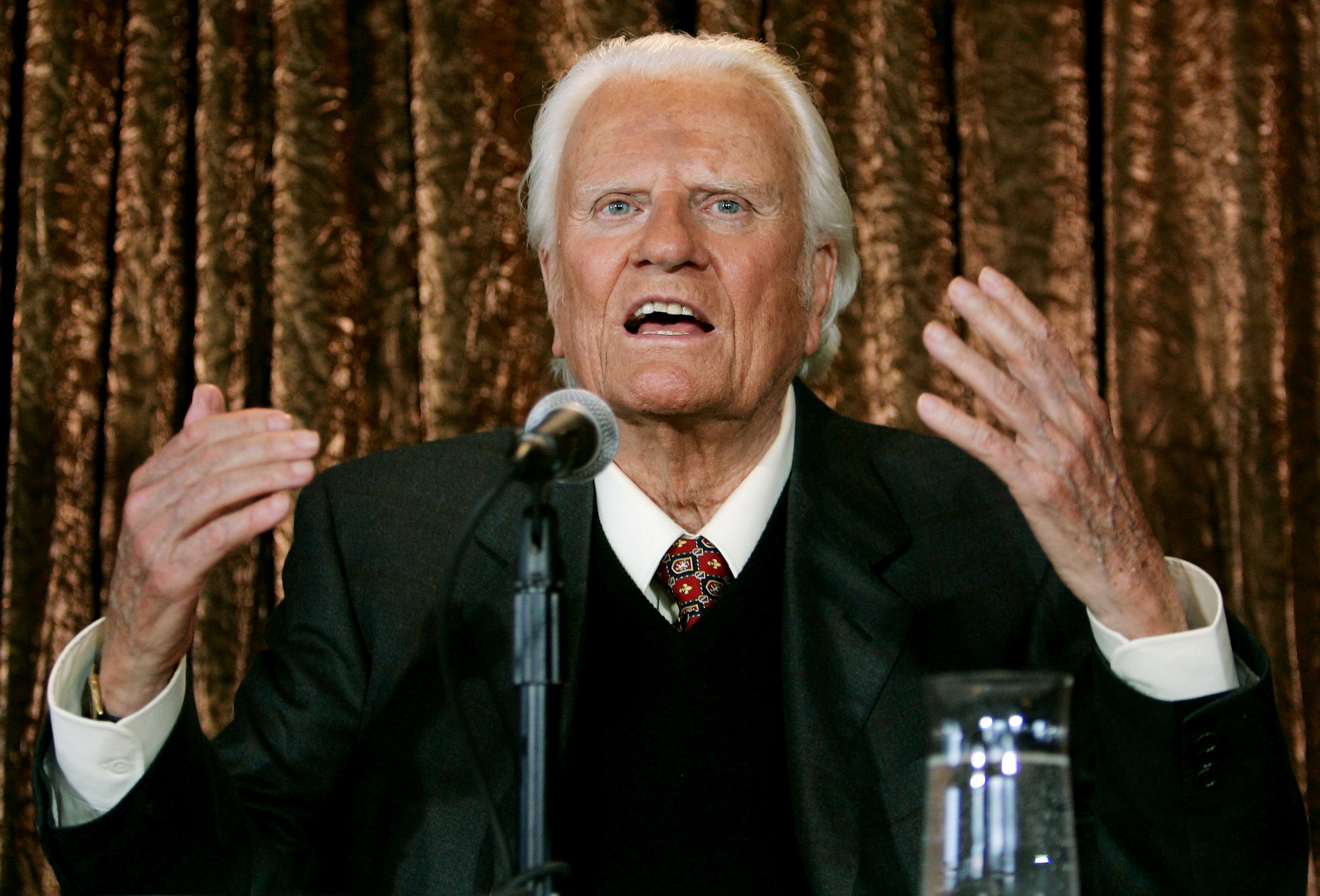 Preacher Billy Graham, one of the world's most famous Christian evangelist pastors, has died at age 99 in his North Carolina home, according to a family spokesperson.
Graham, who was also known as "America's preacher," was a minister or counselor to many U.S. presidents, including Richard Nixon, Dwight D. Eisenhower, Lyndon Johnson, Ronald Reagan and both of the Bushes. Unlike many evangelical pastors, Graham rejected fundamentalism in order to engage with others.
Graham's television, radio and internet presence allowed him to reach millions of people across the globe. He's estimated to have preached in 185 countries around the world, thanks to the "Billy Graham Crusades."
The longtime evangelist grew up in North Carolina and found his faith at 16 years old. He moved to Florida in 1939, where he was ordained. Graham went on to hold revival meetings in the 1940s.
Throughout his career, the preacher was widely criticized for having nonpartisan Christian views. Graham also worked with Martin Luther King Jr. and was committed to forcing churches to integrate for services. The popular preacher was on Gallup's list of most admired men and women 60 times since 1955.
Graham's son, Franklin Graham, eventually took over the ministries in 1995 following his father's poor health.
Here are some of Graham's most notable quotes:
1. "My home is in Heaven. I'm just traveling through this world."
2. "There is nothing wrong with men possessing riches. The wrong comes when riches possess men."
3. "Courage is contagious. When a brave man takes a stand, the spines of others are often stiffened."
4. "Take one day at a time. Today, after all, is the tomorrow you worried about yesterday."
5. "Quit beating yourself up. We all live under grace and do the best we can."
6. "When wealth is lost, nothing is lost; when health is lost, something is lost; when character is lost, all is lost."
7. "Tears shed for self are tears of weakness, but tears shed for others are a sign of strength."