Tweet of 'Sad' Doughnut Shop Owner in Empty Store Goes Viral, Public Comes to the Rescue and Food Sells Out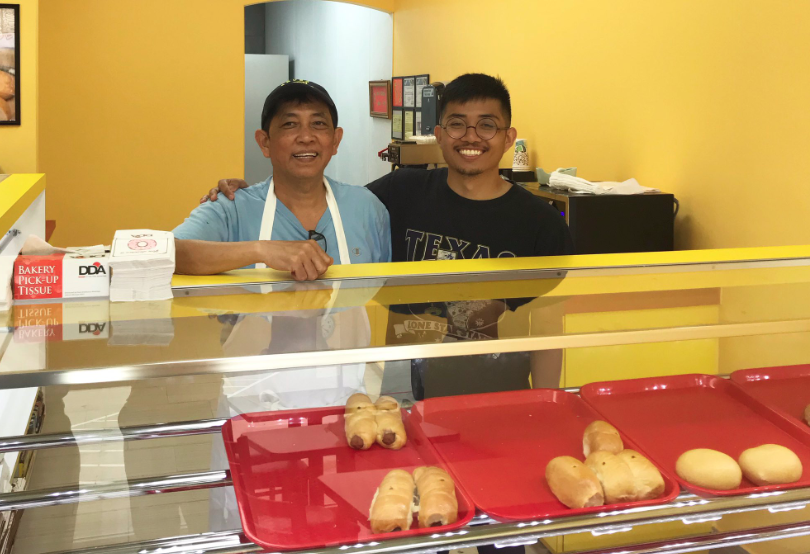 A viral tweet changed the fortune of a Texas dad's new doughnut shop over the weekend, transforming an empty parking lot into lengthy queues for sold-out treats.
The owner's son, named Billy By, used the power of social media on Saturday to inform the local community that his father's new shop—Billy's Donuts—had been struggling to attract customers. The mom-and-pop doughnut store recently opened in Missouri City, Texas.
"My dad is sad cause no one is coming to his new donut shop," By tweeted on Saturday, alongside images of his father behind the counter and fully-stocked shelves of food.
The outpouring of support was swift. The post generated responses from social media users, celebrities and even Twitter itself as dozens of customers flocked to the desert store. By's tweet has now generated more than 230,000 retweets and nearly 500,000 likes.
And it was good news for the fledgling business. By wrote less than 48 hours after his initial post: "Just wanted to update yall! We completely sold out of donuts and kolaches! You are all amazing. I can't thank everyone enough for coming out and supporting local businesses. This means so much to my family." Billy's Donuts' Instagram page now has close to 48,000 followers.
On the Facebook-owned photo sharing website, By updated the slew of new fans: "We sold out today! We appreciate all the love and support. My dad isn't sad anymore!" Since the massive amount of attention online, review website Yelp has been overcome with positive reviews.
"This is one of the best donut places I have ever been to! The owner is extremely nice and caring, and makes delicious donuts. I highly recommend stopping here whenever you get the chance! If I lived in this area, I would be coming here every weekend. The prices are great, and knowing that is a mom and pops store is comforting and fulfilling," one user, Don P, wrote.
"I don't even live in Texas but I saw a post about it on social media so when my family came to Texas to visit relatives I had to come," another person with the username Leopard G wrote.
On Saturday, Twitter's own account patted itself on the back with a pun, writing: "You donut want to miss out on Billy's and neither do we! We'll be there tomorrow morning #LoveTwitter."
U.S. YouTuber Casey Neistat shared the post to his 1.9 million following with the caption: "On my way." Actor James Woods told his 2 million followers: "Come on, everybody. Let's do this."