Who is 'India's Bin Laden'? Delhi Captures Its Most-Wanted Terrorist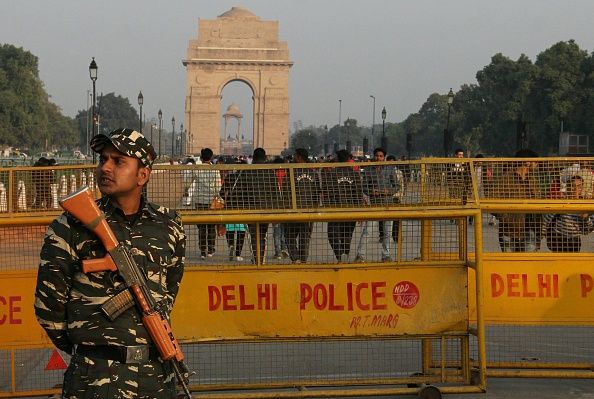 Police in New Delhi claim they have captured a terrorist known as "India's Bin Laden," who is accused of planning deadly bombing attacks across the country over the past decade.
Abdul Subhan Qureshi allegedly planned the 2008 bombing in Gujarat that killed 56 people and is the co-founder of a terrorist group that planned fatal bombings in Mumbai in 2006, Delhi in 2010, and Bangalore in 2014. He was captured by police in Delhi on Monday after a brief exchange of gunfire. Police said they found guns and fake documents on the suspect.
Qureshi was one of the most wanted terrorists in the country, having disappeared underground over the past several years. Police say he had been hiding in Nepal and recently returned to India to revive the activities of his terrorist group, the Indian Mujahideen. He was allegedly based in Saudi Arabia from 2013 until 2015.
The Indian Mujahideen is considered one of the country's deadliest urban terrorist groups because its attacks on trains, tourist sites and restaurants have killed hundreds of civilians. The Mumbai train bombing of 2006 killed almost 200 people. Another series of attacks in Jaipur in 2008 killed over 60 people.
The Institute for Defence Studies and Analyses, an Indian think tank, claims that most members of the Indian Mujahideen are young men from impoverished backgrounds who view affiliation with a terrorist group as an alternative amid a lack of employment opportunities. But Qureshi, who was educated in a Christian school, does not fit the typical terrorist profile.
"The leadership of the [Indian Mujahedeen] is mainly traced to a man from Mumbai named Abdul Subhan Usman Qureshi, code name 'Kasim' or 'al-arbi' who signed the email manifestos sent by the IM before and after the multiple blasts last year," a report by the institute reads.
"Qureshi's background, however, refutes the theory that most IM cadres come from a deprived background or was schooled in a radical Madrassa. Qureshi studied at the Antonio DeSouza High School ran by a Christian missionary in Byculla, Mumbai and came from an economically privileged background."
Police say Qureshi is an expert at changing his appearance, building bombs and hiding his online activities.
Prior to becoming a terrorist, he was employed in one of India's top IT companies as a software engineer. He was also part of the Students Islamic Movement of India, which security analysts believe led to his radicalization.