Bin Laden Raid Admiral Says Trump's 'Presidential Ego' Jeopardizes National Security
The White House of President Donald Trump is no place for good men and women who are often quickly and unceremoniously outed in an administration steered by a "presidential ego" that jeopardizes national security, retired four-star Admiral William McRaven wrote in an op-ed published in The Washington Post.
"Over the course of the past three years, I have watched good men and women, friends of mine, come and go in the Trump administration—all trying to do something—all trying to do their best," wrote McRaven, who in 2011 oversaw and orchestrated the Navy SEAL raid in which Osama Bin Laden was killed. He later wrote, "But, of course, in this administration, good men and women don't last long."
McRaven made an impassioned defense of former acting Director of National Intelligence, the country's chief spy, Joseph Maguire, who the admiral said he knew for more than four decades.
Maguire took the role after Dan Coats resigned in 2019, effectively pushed out for not falling in-line behind narratives coming from President Trump, but instead contradicting rhetoric from the Oval Office.
"Maguire didn't seek to fill the job; he was asked to do it by the president. At first he declined, suggesting that Sue Gordon, Coats's deputy, would be better suited for the job," McRaven wrote. "But the president chose Maguire. And, like most of these good men and women, he came in with the intent to do his very best, to follow the rules, to follow the law and to follow what was morally right."
Trump was often frustrated by Maguire, for briefing lawmakers on Russia's plan to interfere with the 2020 presidential election. Former intelligence officials told NBC News that "Trump's anger over the briefing led him to push Maguire out."
Maguire also testified during the House Democrats' impeachment inquiry, in which Trump was ultimately acquitted. House Intelligence Committee Chairman Adam Schiff had demanded full disclosure of the whistleblower complaint alleging Trump used his office to persuade the Ukrainian government to open an investigation into running mate Joe Biden. But Maguire refused, asserting the complaint was out of his jurisdiction.
McRaven listed several other members of the Trump administration who were felled over the last few years: Jim Mattis, John Kelly, H.R. McMaster, and Sue Gordon. And now Maguire.
"Joe was dismissed for doing his job: overseeing the dissemination of intelligence to elected officials who needed that information to do their jobs," McRaven wrote.
He added: "As Americans, we should be frightened—deeply afraid for the future of the nation. When good men and women can't speak the truth, when facts are inconvenient, when integrity and character no longer matter, when presidential ego and self-preservation are more important than national security—then there is nothing left to stop the triumph of evil."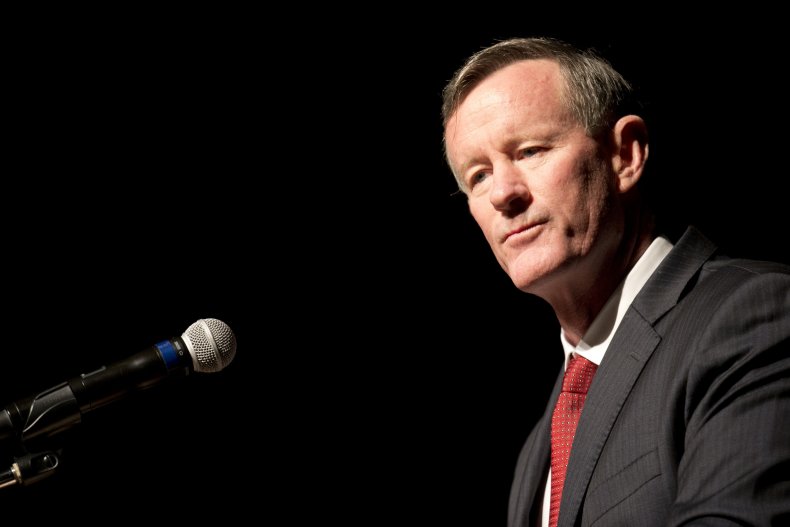 On Friday, former CIA Director John Brennan criticized the president over recent ousting of intelligence community officials.
"Two non-partisan national security professionals have been removed at the helm of the intelligence community–Joe Maguire and then Andrew Hallman," Brennan said on MSNBC's Morning Joe Friday. "That is a virtual decapitation of the intelligence community."