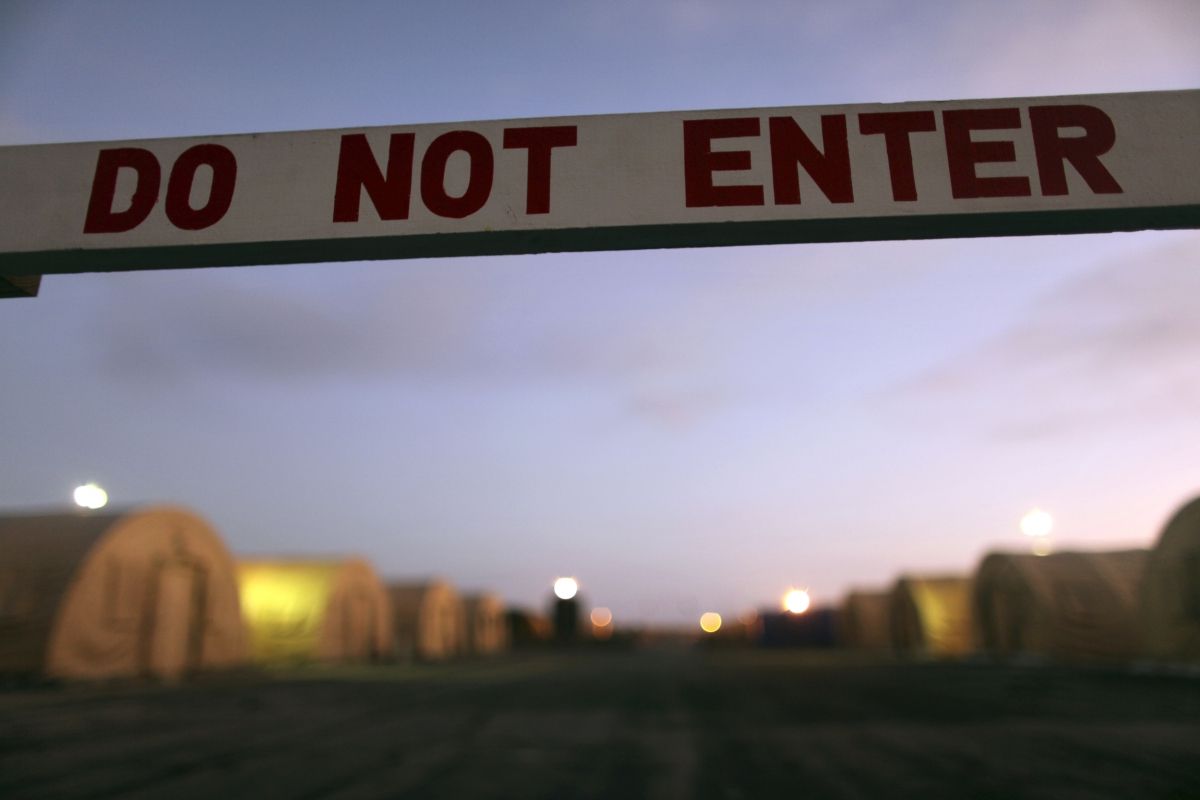 The United States has released a man from Guantanamo Bay it claims once worked as a bodyguard for former Al-Qaeda leader Osama Bin Laden, the Pentagon confirmed on Tuesday.
Abdul Shalabi, 39, was transferred to his home country of Saudi Arabia after spending more than 13 years in the U.S. prison camp, based in Cuba. He has spent almost nine years on hunger strike, protesting against his detention, and was fed with a tube through his nose daily throughout his detention, court records show.
The review board, which is made up of high-level officials from various U.S. government agencies, announced in June that it had decided to release Shalabi. He has now been transferred to a militant rehabilitation program in Saudi Arabia and will continue to be monitored, according to the Associated Press.
Shalabi has been released from the camp after the review panel "determined continued law of war detention of Abdul Shalabi does not remain necessary to protect against a continuing significant threat to the security of the United States," Pentagon press secretary Peter Cook said in a statement. Washington did not confirm the exact date of Shalabi's release.
"The United States coordinated with the government of the Kingdom of Saudi Arabia to ensure this transfer took place consistent with appropriate security and humane treatment measures," Cook added.
The U.S. Department of Defense said that Shalabi was a member of radical Islamist militant group Al-Qaeda, and worked as a bodyguard for Bin Ladenwho masterminded the 9/11 attacks in New York in 2001, and who was killed by U.S. marines in a Pakistan raid in May, 2011. The department said that he had received "specialized close combat training for his role as a suicide operative in an aborted component" of the 9/11 attacks, according to quotes carried by Reuters.
The Saudi man was detained by Pakistani forces in December 2001, as he attempted to cross the Afghan-Pakistani border, and the following month was transferred to Guantanamo. Detainees at the camp have leveled allegations of torture at interrogators working at the camp, with one former prisoner claiming that he was sexually abused and videotaped naked during his time there.
Shalabi's release means there are now 114 prisoners remaining in the prison camp. 52 of those were approved for transfer from the facility in 2010 after they were deemed a minimal risk, the BBC reports.