Could Bingo Become an Olympic Sport by Tokyo 2020 Games?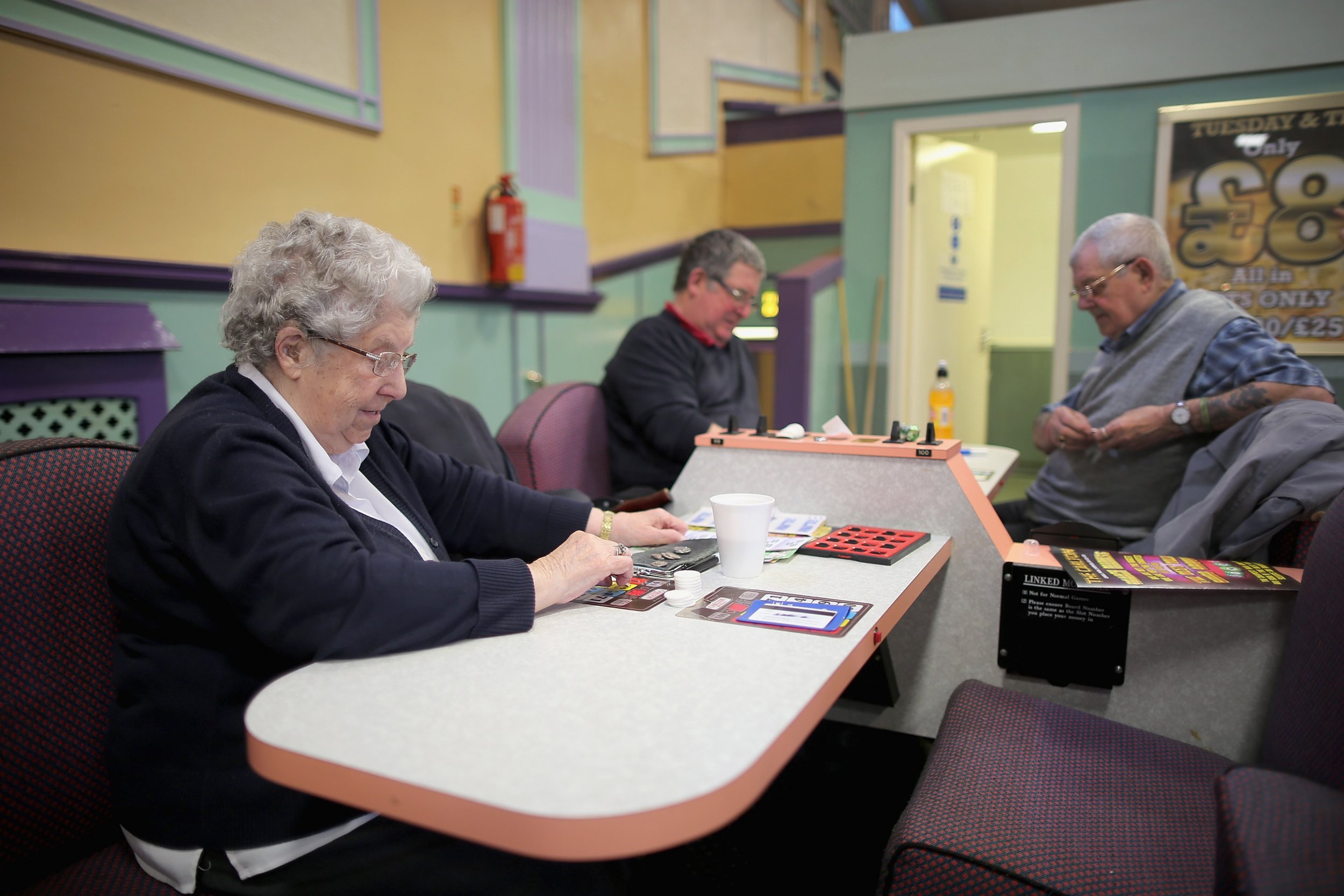 One of the essential requirements of becoming an Olympic sport is the existence of an International Federation to administer anti-doping procedures.
That does not appear to have bothered bingo, however, which has applied to the International Olympic Committee (IOC) with the aim of being declared an Olympic sport by Tokyo 2020.
Mecca Bingo, the company lobbying for bingo to be included at the Olympics, has written letters of intent to the IOC and argues that "alertness, observational skills and sportsmanship" mean the game should qualify.
Mecca is following the example of bridge, the card game, which applied for inclusion in Tokyo 2020 in 2015.
Bridge, though, is a game of skill—unlike bingo, which relies completely on chance—and its application to be recognized as a sport was turned down by Sport England in 2015 on the basis that it did not entail a "physical activity."
The IOC tells Newsweek Europe that the process for recognition of sports by the IOC is "under way."
However, Tokyo 2020 has made its proposals for the inclusion of extra sports at the 2020 Games, which will be discussed by the IOC at its next executive board meeting in June, with bingo not on the list of activities scheduled to be mulled over.
Earlier in 2016, a call was made in The Ringing World, the weekly trade magazine for church bell ringers, to have bell-ringing classified as a sport.
When asked by Newsweek Europe how it planned to get around the lack of an international bingo federation, Mecca, which has an age limit of 18 in its clubs, said that it was acting on behalf of bingo and was waiting for an initial IOC response before proceeding further.
A Mecca spokesperson said the qualification process had not been discussed and would need to be discussed with the IOC, but advertised the potential for "average people" to take part in the Olympics as a drawing card.
"You don't have to train for months and months," the spokesperson says. "There is definitely an interest; the next step is a bingo federation."
Mecca has established a poll where you can vote to have bingo recognized as an official sport.
Lesly Clifford, head of communications at Mecca Bingo, said: "Successful bingo playing requires a steady hand, intense concentration and mental agility.
"I'm sure many bingo fans will all be crossing everything that this campaign is a full house success and that we hear cries of 'eyes down' when the Olympics lands in Tokyo in 2020."
The British government gave bingo a boost in March 2014, when it announced tax cuts for bingo clubs in a bid to "revitalize the industry."