Bioartificial Rat Arm Grown in Lab Could Be Precursor to Transplantable Limbs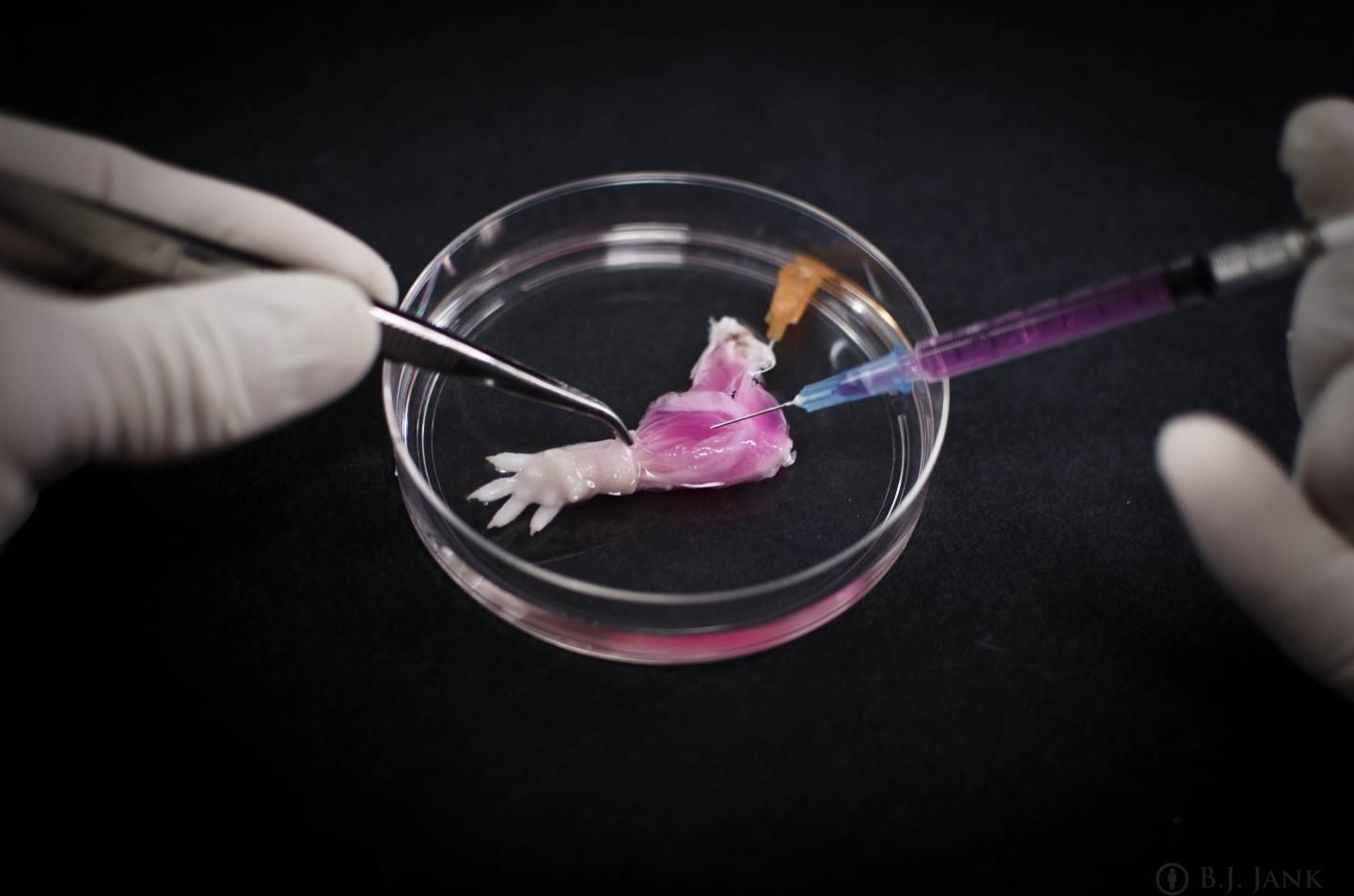 It looks like something out of a creepy sci-fi film but it may be the future of the prosthetics industry. Researchers at Massachusetts General Hospital were able to grow a bioartificial rat's limb. The technique could help scientists grow limbs that are suitable for human transplantation. The prosthesis contains all the tissue typically found in a rodent's leg, including bone, cartilage, blood vessels, tendons, ligaments and nerves.
To grow the limb, the scientists applied a bioengineering technique known as decellularization that has already been used to create tissue of various organs such as kidneys, livers, hearts and lungs. Researchers stripped living cells from donor tissue with detergent solution and then repopulated the remaining tissue with the same type of cells. They spent a week removing the leftover cellular debris and harvested muscle and vascular cells in separate petri dishes. Next, they cultured the forearm in a bioreactor, injected vascular and muscle cells into the limb and left it to grow for five days. Electric stimulation helped encourage more muscle growth.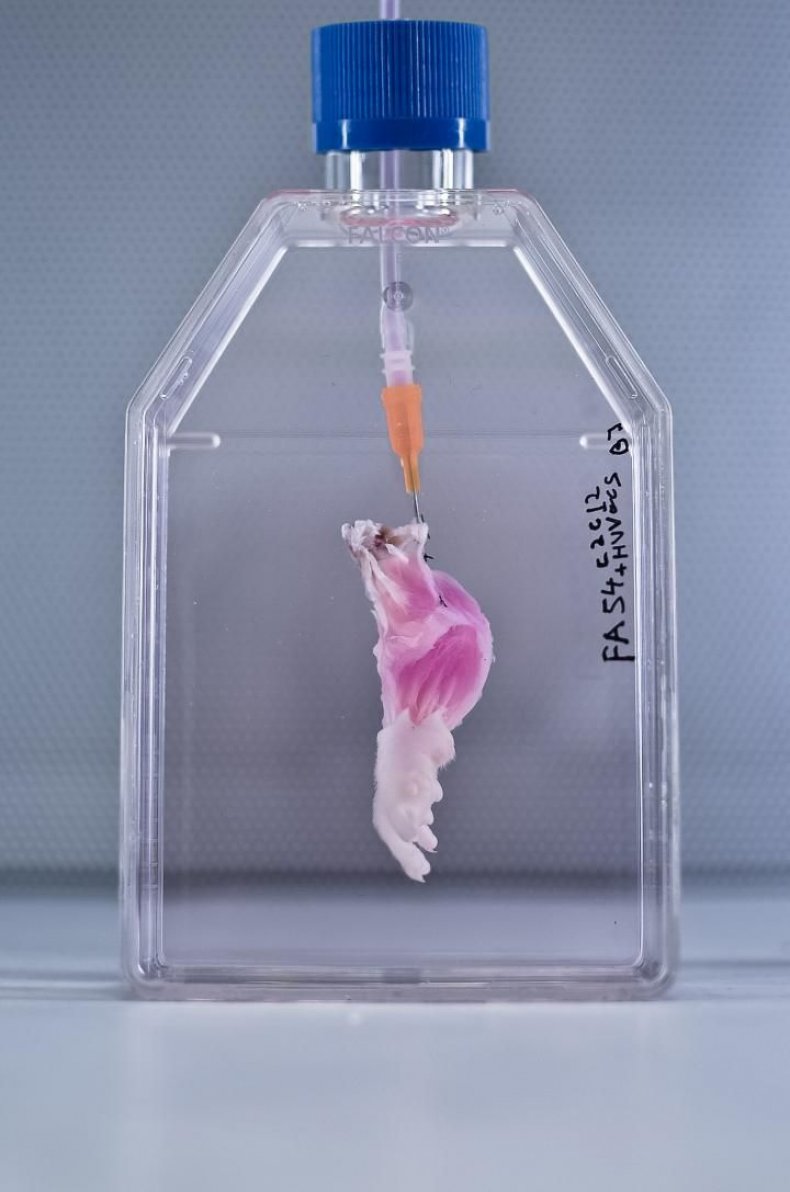 Two weeks later, researchers removed the bioprosthetic from the machine and tested it. Direct electric stimulation caused contractions in the muscle fibers. Once the limb was transplanted to the recipient animal its vascular system filled with blood. With the aid of electric stimulation the muscles still moved.
There are currently more than 1.5 million people in U.S. missing limbs and who could benefit from this research, should the process work for humans. Though robotic prostheses made from plastics, metal and other industrial materials have vastly improved in recent years, they still have their limitations. A majority of mechanical prostheses are clunky and still have a restricted range of motion.
This is the first time the technique has been used to grow a body part composed of many kinds of tissue. The researchers, who published their paper online this week in the journal Biomaterials, also say they were able to complete the first step of the decellularization process on baboon arms but haven't yet finished the project. However, this achievement indicates the technique may eventually work for human limbs.