Bionic Hand With a Sense of Touch Used for First Time in Real World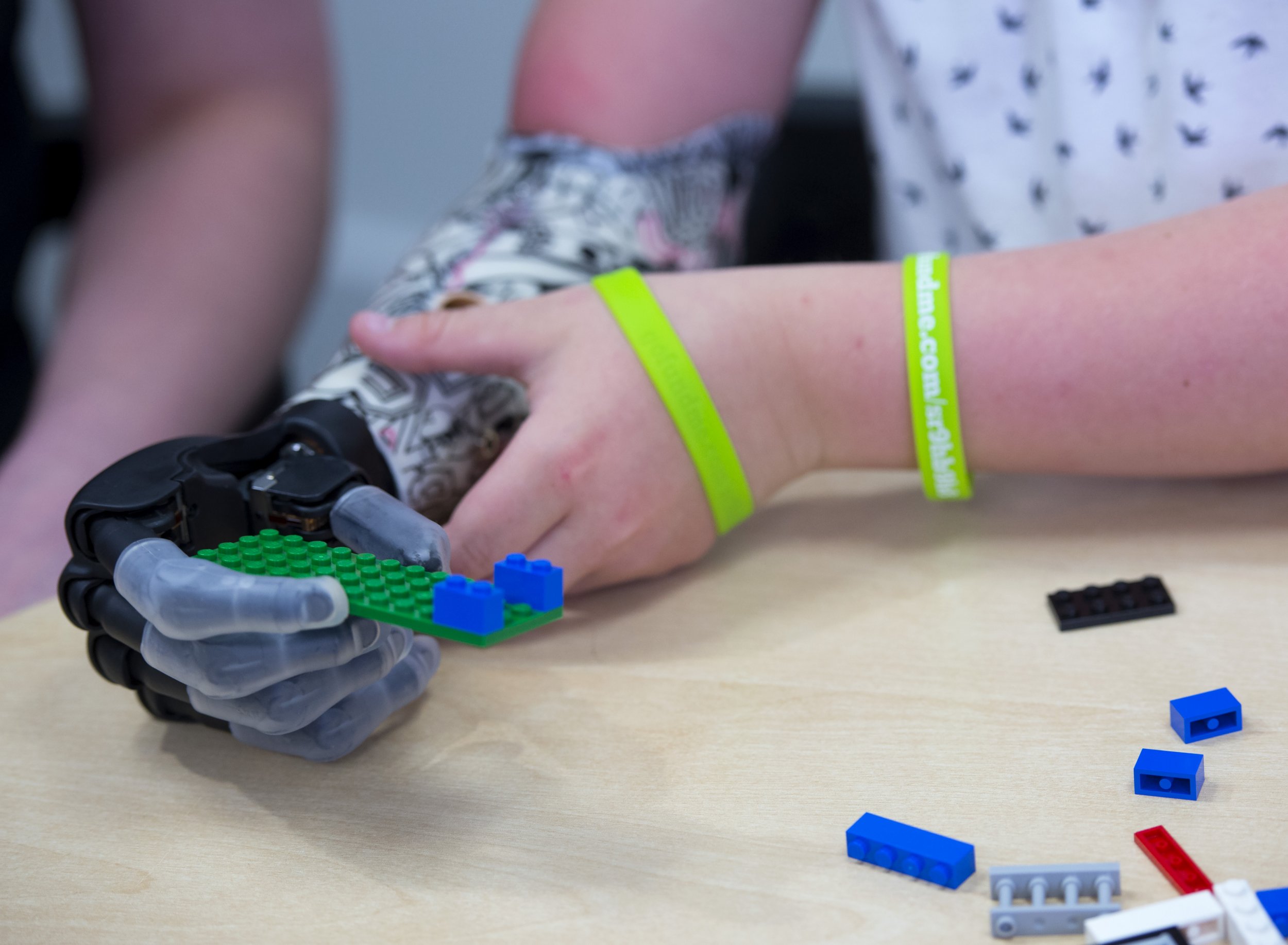 Scientists have developed the first portable bionic hand with a sense of touch, the BBC reports. This is the first such device small enough to wear in everyday life.
Previous iterations of the bionic hand were too big to leave the laboratory. This new version can be carried in a backpack.
"You feel complete"
Almerina Mascarello lost her left hand in an accident almost 25 years ago. She has spent six months trialling the prototype robotic hand, created by an international team of scientists in Rome.
"The feeling is spontaneous—as if it were your real hand," she told the BBC. "You're finally able to do things that before were difficult, like getting dressed or putting on shoes. All mundane but important things. You feel complete."
Electric feelings
Sensors in the bionic hand can tell whether objects are hard or soft. A computer carried in a backpack can read the signals and translate them for the human brain. Electrodes nestled in the nerves of the upper arm can transmit these signals back to the brain.
The portable hand builds on 2014 efforts to bring the sense of touch to prosthetics. The same team of scientists built the first ever touch-sensitive bionic hand. Unfortunately, the system was too large to leave the laboratory.
From fiction to reality
Mascarello's prototype hand—which was returned to the lab after six months for further improvements—is a marker of things to come, scientists believe.
Professor Silvestro Micera, a neuroengineer at EPFL in Lausanne and Sant'Anna School of Advanced Studies in Pisa, explained to the BBC: "We are going more and more in the direction of science fiction movies like Luke Skywalker's bionic hand in Star Wars—a fully controlled, fully natural, sensorised prosthesis, identical to the human hand."
The next step for the team is to streamline the system even further. They hope a smaller hand will be available on the market in the future.
Mascarello, the BBC reports, is already waiting for the finished piece.