Biosensors and Beyond: State of the Health Tech Wearable Market
With a broad market and wide range of players, this is only a glimpse into the wearables market as a whole.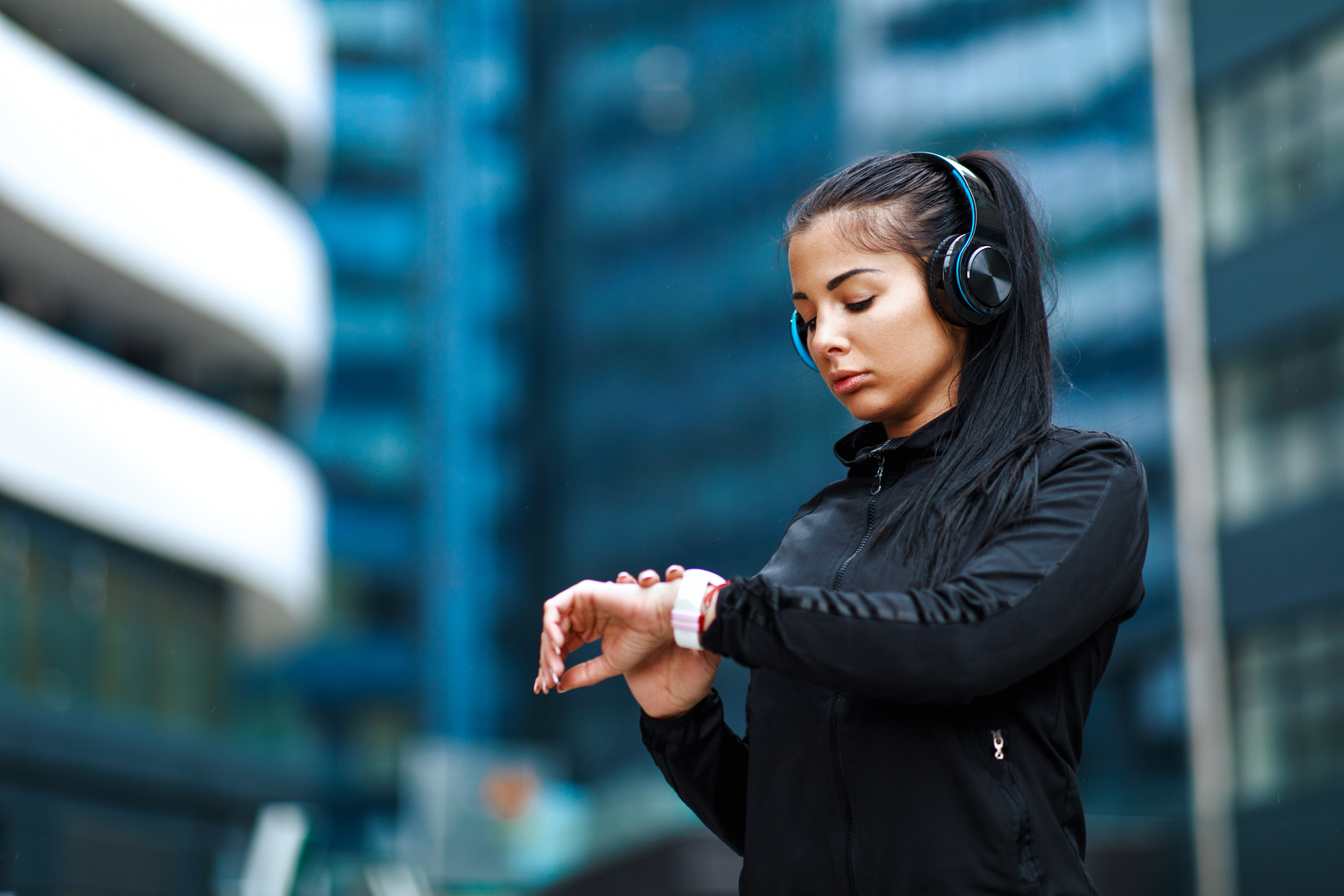 Perhaps surprisingly, the first wearable dates back to the year 1778, when Swiss watchmaker, inventor and horologist Abraham-Louis Perrelet was credited with inventing the first motion-sensitive, self-winding watch capable of measuring both distance and steps while walking. Ten years later, founding father Thomas Jefferson reportedly brought the device to the newly formed United States, and as they say, the rest is history.
The first modern patent for the pedometer was granted to Englishman John Harwood in 1924. Since that time, the wearables market has all but exploded. Since the rapid adoption of devices like the Fitbit and the ECG-enabled Apple Watch, everyone seems to be using a smartwatch not only to tell time but also to keep close tabs on their personal health data.
Smartwatches are only the tip of the iceberg: Gone are the days when medtech was developed in sterile white labs helmed by pharma's most prominent players. Today, organizations like Samsung, Google and NASA are in on the game, using their advanced capabilities and top-notch talent to develop the latest entrants into the medtech game.
Wearables are medical devices that consumers can get excited about. These devices let patients take a snapshot of their health in the moment — usually outside of the watchful eye of their physician or specialist. Using these devices, patients can build healthy habits. That's useful for everyone, but especially for patients with chronic conditions like diabetes, hypertension or heart disease. In the U.S., the prevalence of chronic conditions creates not only a strain on the health care industry but also a high burden on the economy associated with lost productivity.
In 2016, total health care expenditures totaled $1.1 trillion, or nearly 6% of the country's GDP. By 2019, health care spending increased 4.6% and reached $3.8 trillion. According to the Centers for Disease Control and Prevention (CDC), up to 90% of this spending goes directly toward caring for people with chronic conditions. Managing these chronic conditions through the use of wearables — or encouraging wearable use as a preventive measure — could significantly reduce the financial and practical burdens that chronic conditions create.
And, luckily for the wearable-obsessed, physicians and other health care providers are interested. A Healthcare Information and Management Systems Society Inc. (HIMSS) survey found that more than half of participating providers felt that wearables helped manage patient care, with nearly 70% taking their excitement a step further and saying that they'd love to find a way to automatically receive patient data.
Outside of the exam room, wearables have found a place in clinical research: In early 2020, ClinicalTrials.gov registered roughly 460 studies incorporating wearables, with projections suggesting that 70% of clinical trials will incorporate wearables by 2025.
The State of the Industry
Today, digitization is among the highest priority of the health care industry. The why behind this is simple: Automation and digitization stand to improve patient lives and health care access, and streamline what some see as a bloated treatment paradigm. Device-based readings provide both patients and their care teams with "unprecedented" glimpses into individual health and encourage a culture of informed, data-driven decision making.
In their earliest iteration, wearables were marketed toward enthusiastic, health-conscious consumers. Today, these devices are regularly incorporated into various health care settings, from the clinic to the research lab to the home. From 2016 to 2019, the number of people using connected wearable devices across the world has more than doubled, going from 325 million to 722 million users over a span of three years. By 2022, it's projected that wearable use will reach over one billion consumers.
Smartwatches, powered by the ubiquitous smartphone, are driving the growth of the wearables market. Ninety-seven percent of adults in the United States currently own a cellphone; among those, 85% of those are smartphone devices. With roughly 21% of U.S. adults reporting regular use of a smartwatch or wearable fitness tracker, it's no surprise that these devices lead the market in utilization and engagement.
Outside of step tracking, wearables have also demonstrated their utility in the surgical field, with wearable sensors showing efficacy in monitoring high-risk surgical patients for adverse events like atrial fibrillation. In the field of cancer care, wearables have a proven utility in clinical research: One study, published in Clinical Genitourinary Cancer, surveyed patients undergoing systemic therapy. Although wearable and smartphone use rates were significantly higher among younger patients (100% among ages 40 to 49 compared with 38% among ages 80 to 89 years), researchers generally saw high engagement with the technologies and interest in the generated data across the entire study.
In the same study, researchers found that younger patients in particular were interested in activity tracking data — an interest that increased as patients progressed into more advanced second- or third-line therapies and were concerned about losing their ability to be active.
These tools allow both patients and physicians to monitor symptoms, take objective measurements and ultimately manage side effects like fatigue, pain, and sleep and mood disorders associated with immunotherapy treatments.
Cardiology, though, seems to have some of the most expansive applications, with clinical researchers evaluating how wearables can be used to detect everything from atrial fibrillation to complications of heart failure. In 2019, Janssen Pharmaceuticals launched the first decentralized, mobile, indication-seeking clinical trial (CHIEF-HF) that will rely on wearable devices and smartphone technology to seek FDA approval of canagliflozin for heart failure.
With a broad market and wide range of players, this is only a glimpse into the wearables market as a whole. In Part Two of this two-part series, we look at who's who in wearables and what it'll take to make wearables mainstream.