Biotechnology Can Fight Climate Change—But Trade Negotiators Need to Act | Opinion
Over 800 million people around the world don't have enough to eat. Tragically, that number has only increased amid COVID-19, likely foreshadowing a perilous course ahead as we confront another, equally grave crisis.
According to the latest Intergovernmental Panel on Climate Change (IPCC) report, climate change is intensifying—and so are the heatwaves, droughts and flooding it causes—displacing and impoverishing hundreds of millions more people.
Humanity doesn't need to accept this bleak future. Advances in biotechnology, especially within the agricultural sector, can help us overcome the immense, interconnected challenges of climate change and global hunger. Emerging biotechnology, such as gene-editing, can safely and effectively change our planet's future for the better.
Many pioneering biotech firms have already developed crops that are vastly more drought resistant, more nutritious and less energy-intensive to produce. That means higher yields to feed a hungry, growing population—and fewer carbon emissions pumped into the atmosphere.
But merely having invented the technology is not enough. We also need to make sure the products of groundbreaking biotech are accessible around the world. At the moment, they're not—in large part, due to trade barriers imposed not by adversaries, but by some of our closest trading partners.
One of our most predictable partners—Mexico—has become one of the biggest culprits. Just a year ago, the United States-Mexico-Canada Agreement (USMCA) took effect, updating the 25-year-old North American Free Trade Agreement (NAFTA). But Mexico is failing to adhere to that sweeping trade deal's biotech provisions. By blocking the regulatory approval and imports of biotech crops—without any underlying scientific or technical basis—the Mexican government isn't just violating a trade pact it swore to uphold. It's also undermining our ability to tackle the climate crisis through innovation.
That's no exaggeration when you consider some of the results of agricultural biotechnology. The practice has led to no-till crops, which reduce the amount of carbon released from the soil during planting, while also curtailing emissions from farm equipment. In 2016 alone, such biotech-derived crops enabled farmers to cut carbon emissions by more than 27 billion kilograms. That's the same as removing 16.7 million cars from the road for a year.
Agricultural biotechnology has also created crops that require fewer pesticides to grow, and others that are more resistant to drought and saltwater—immediate concerns for farmers in Mexico and the United States. Emerging techniques like gene-editing have produced crops that contain high levels of vitamins and minerals, or that can be stored for long periods, making them essential weapons in the fight against hunger.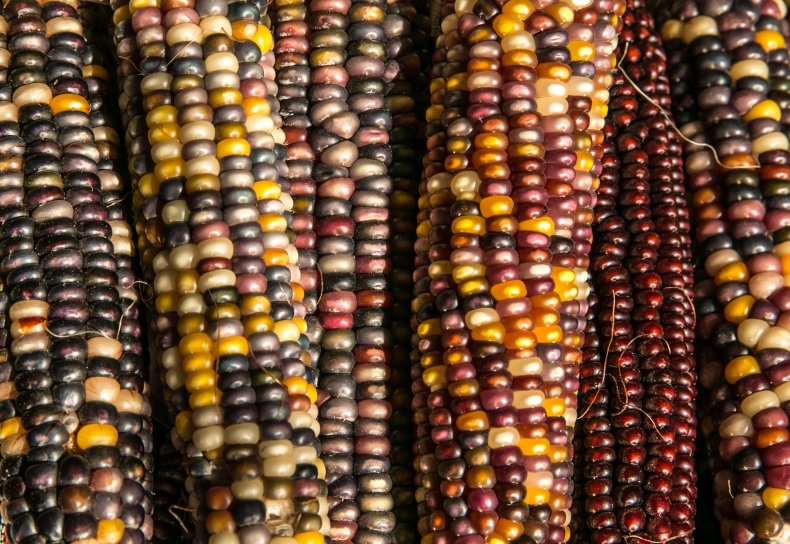 Meanwhile, scientists at the Salk Institute for Biological Studies are using gene editing to develop plants with roots that can suck vastly more carbon out of the air than current varieties.
These advances point the way to a more sustainable and environmentally sound agriculture sector—if they become widely used.
The United States is the largest producer and major exporter of biotechnology crops. To facilitate trade, biotechnology companies commit to developing regulatory and commercialization strategies years in advance. But when important trading partners, such as Mexico, delay regulatory approvals, these companies—and U.S. farmers—become reluctant to commercialize a new product for fear of disruption.
One benefit of agreements like the USMCA is that they establish rules intended to create a predictable regulatory environment for new technologies and provide for dispute settlement when countries don't implement the rules.
Today, Mexico's actions run counter to the spirit, and in some cases the explicit requirements, of the USMCA.
Despite its obligations, Mexico's food and drug regulatory body, COFEPRIS, has failed to approve the importation of any agricultural biotechnology product since 2018—which was prior to the completion of the USMCA negotiations. The backlog awaiting approval is now 23.
In December, the government of Mexico compounded the uncertainty when it issued a decree to ban biotech corn for human consumption, beginning in 2024.
Biotech crops quite literally stand to benefit billions of people alive today, while safeguarding the environment for future generations. Yet the Mexican government is denying their advantages to U.S. producers and its own citizens and impeding further research, development and investment.
America's trade officials need to hold their Mexican counterparts to account—and specifically, persuade our southern neighbor to resume the approval process for agricultural biotechnology and roll back its directive to bar biotech corn. If these issues are not addressed in the near term, critical innovations—including those spurred by gene editing—will have no path to market.
Failure would squander one of our best chances for a healthier, more sustainable tomorrow.
Michelle McMurry-Heath, M.D., Ph.D., is the president and CEO of the Biotechnology Innovation Organization.
The views expressed in this article are the writer's own.