U.S. Representatives Anthony Brown (D-Maryland) and Don Bacon (R-Nebraska) proposed bipartisan legislation Thursday to form a National Commission that would rename Army bases named after Confederate Army officers.
"The legislation would form the National Commission on Modernizing Military Installation Designations. The Commission, composed of individuals appointed by service secretaries as well as members of Congress, will review and make recommendations for renaming installations and department property which have designations not in line with the values of this country or the mission of the United States military," the joint statement read.
The two congressmen, who are both veterans, said the names of these bases have long been a point of contention for many groups and has only been heightened by recent protests. Brown served 30 years in the U.S. Army and Bacon is a retired 1-star Air Force general.
"Military leaders, active duty troops, veterans, civil rights organizations and every day Americans have long called for changing the names of these installations and acknowledging that the cause for which they fought was wrong," the statement said, "Recent, highly visible instances of racial violence and racism have underscored the immediate need for change."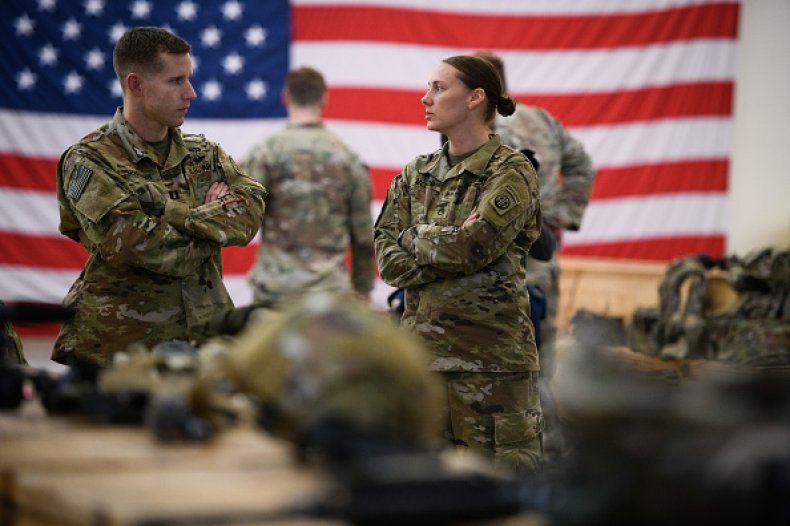 Brown and Bacon pointed to the decisions made earlier this week by the Marine Corps and the Navy to ban the Confederate flag in the wake of George Floyd's death. Floyd's death has sparked national protests demanding an end to police brutality and acknowledgment of systemic racism in the U.S. and civil unrest has led to the removal of many Confederate statues across the country, either by protestors or local government officials.
"The symbols and individuals that our military honors matter. It matters to the Black soldier serving at an installation honoring the name of a leader who fought to preserve slavery and oppression. It matters to the culture of inclusivity and unity needed for our military to get the job done," Brown said.
The bipartisan legislation was announced a day after President Donald Trump said he will "not even consider" renaming key military bases named after Confederate generals.
Trump's response was to an op-ed by retired U.S. Army general and former CIA director David Petraeus, who called for the renaming of ten military installations. The president also threatened to veto any defense reauthorization bill that would seek to rename the bases.
On Monday, Secretary of Defense Mark Esper and Secretary of the Army Ryan McCarthy said they would be "open to a bipartisan discussion" on removing Confederate-linked names.
Newsweek reached out to the Secretary of Defense for comment but did not hear back before publication.
Senator Elizabeth Warren filed an amendment with the Senate Armed Services Committee last week which would direct the Pentagon to take the names of Confederate generals off all military bases within the next three years if adopted. Some media outlets reported the committee approved Warren's amendment on Wednesday, however, Newsweek could not independently verify the information as of publication time.
The newly-proposed legislation from Brown and Bacon would call for renaming to be completed within an even shorter timespan of one year.
"I truly do believe all men are created equal," Bacon told Newsweek, "I feel like the time is right to do this. I feel like it's overdue."