Bipartisan EQUAL Act is Final Step in Ending the Failed War on Drugs | Opinion
With reports of a rise in shootings and homicides, some ill-advised lawmakers are looking to double-down on the failed policies of the '80s and '90s, policies that led this country to the highest incarceration rate in the developed world, and record-breaking levels of drug abuse and overdoses.
Instead of addressing the root causes of violent crime and exacerbated addiction issues—a global pandemic, economic downturn, shuttered schools and businesses, increased tensions between law enforcement and the communities they serve—these lawmakers and their Beltway consultants think voters want a return to the height of the "war on drugs" era. Not only is this bad policy, it's really bad politics.
New polling from conservative pollster Robert Blizzard at Public Opinion Strategies showed the vast majority of voters from the right to the left do not want a return to the war on drugs. They're looking for a new direction, not a return to the failed policies of the past.
More than 70 percent of voters prefer treatment over prosecution for people with substance use disorders and addictions. More than 80 percent agreed that the federal government is spending too much money locking up low-level drug offenders and should shift that funding to real public safety solutions, including expanded treatment.
And by a margin of more than six-to-one, voters expressed support for the EQUAL Act, bicameral, bipartisan legislation that would finally and fully eliminate the infamous sentencing disparity between crack and powder cocaine. Right now, someone caught with 28 grams of crack receives the same sentence as someone caught with 500 grams of powder cocaine. This 18:1 sentencing disparity applies even though the American Medical Association says there is no chemical difference between the two substances.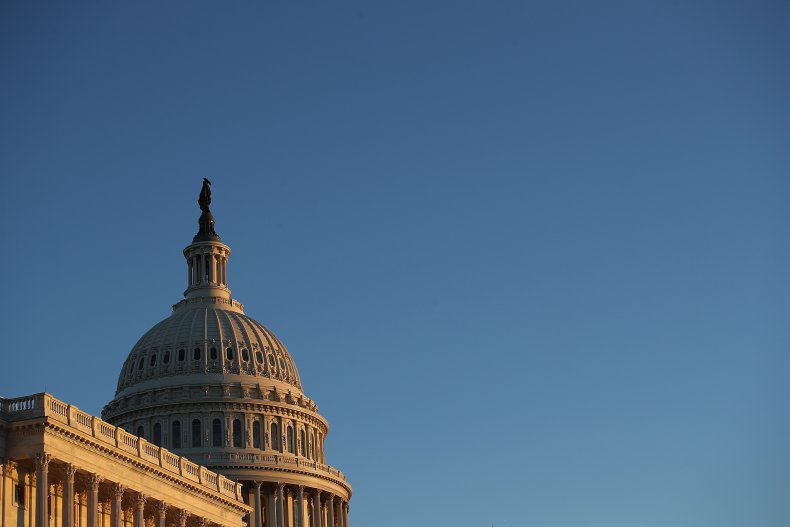 Some of the strongest support for the EQUAL Act comes from groups that will be key to the 2022 midterm elections—more than 80 percent of women, independents and moderate voters are in favor of ending this sentencing disparity. Voters know common sense criminal justice reform enhances public safety, and they want to see more of it.
These numbers shouldn't surprise anyone who's been following the EQUAL Act. Recently, the legislation received an overwhelming bipartisan vote in the House Judiciary Committee, passing by a margin of 36-5. The bill has 45 co-sponsors in the House, with an even balance of Republicans and Democrats. In the Senate, a companion bill is backed by Senate Judiciary Chair Dick Durbin (D-Ill.) and Senators Rob Portman (R-Ohio), Cory Booker (D-N.J.), Rand Paul (R-Ky.), Pat Leahy (D-Vt.) and Thom Tillis (R-N.C.). At a Senate Judiciary Committee hearing in June, the EQUAL Act was endorsed by the acting head of the Office of National Drug Control Policy, Department of Justice and Republican Governor of Arkansas Asa Hutchinson, who served as the head of the Drug Enforcement Administration under former President George W. Bush.
The EQUAL Act is also endorsed by law enforcement leaders, including the National District Attorneys Association and the Major Cities Chiefs Association, who not only believe the law would be good for public safety, but also want to correct this racial injustice to build trust between law enforcement and communities.
Even though studies show Black people do not use crack at higher levels than white people, roughly 80 percent of those incarcerated for crack offenses are Black, which makes the disparity in crack and powder cocaine sentencing one of the worst vestiges of racial injustice in America's drug policy. This is just one of the reasons the EQUAL Act is backed by advocacy groups from across the political spectrum, from the ACLU, Americans for Prosperity, the Center for American Progress and the Faith & Freedom Coalition.
This historic reform, which would mark a significant achievement for racial justice and equity, has not yet been scheduled for a floor vote in the House. Through the years, we've seen too many promising reforms languish in one chamber or the other, lose momentum and gradually fade from the agenda. We can't let that happen to the EQUAL Act.
These recent polling numbers should give lawmakers on both sides of the aisle confidence that the vast majority of voters are behind such common sense reforms. Members of Congress have the unique opportunity to pass a bipartisan reform eliminating a decades-long sentencing injustice, a proposal that unites voters across demographic, geographic and political lines. They should take it, and give the EQUAL Act a floor vote as soon as possible.
Mark Holden is principal at Mark V. Holden and Associates and is the former general counsel and senior vice president of Koch Industries Inc.
Inimai Chettiar is federal director of the Justice Action Network and former justice program director of the Brennan Center for Justice
The views expressed in this article are the writers' own.