Bipartisan Group of Former, Current Attorneys General Joins Call to End Federal Death Penalty
Seven current attorneys general joined a bipartisan group of prosecutors this week in calling for President Joe Biden's administration to support legislation ending the use of the federal death penalty in the U.S.
The Democratic attorneys general for Colorado, Delaware, Illinois, Minnesota, New Mexico, Vermont and Washington, D.C., joined dozens of other former and currently elected criminal prosecutors in sending a letter Monday addressed to Biden, Vice President Kamala Harris, Acting U.S. Attorney General Monty Wilkinson and Assistant to the President for Domestic Policy Susan Rice. The bipartisan coalition also includes a handful of former state attorneys general and assistant attorneys general, including Ohio's former Republican Attorney General Jim Petro, a former president of the National Police Foundation and a smattering of former and current judges, district attorneys and police chiefs.
The nearly 100 individuals who signed the letter said they were writing to encourage Biden to "begin your administration by making your commitment to justice clear: immediately take all actions within your power to end the federal death penalty once and for all."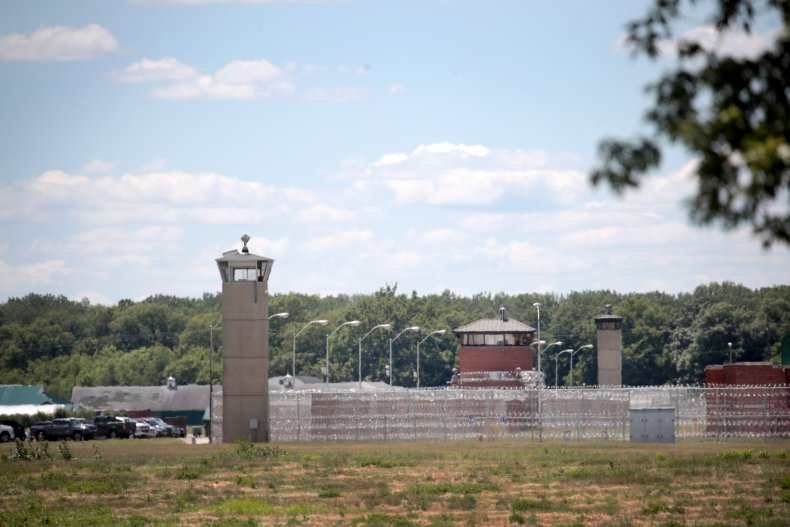 The letter called upon the president to commute federal death row inmates' sentences, withdraw active death penalty warrants and discourage all federal and state prosecutors from pursuing the death penalty in the future. The letter also encouraged a permanent legislative termination of the death penalty and asked Biden to close the death chamber at the Terre Haute federal prison in Indiana, which has seen frequent use in recent months.
"Every federal prosecutor who still seeks death sets in motion the wheels of a failed system and the government-sanctioned taking of the life of a fellow American," the letter said. "And keeping intact the death chamber at Terre Haute leaves the stage still set for unspeakable cruelty that says more about us as a society than it does about those we execute."
Federal executions remained dormant for 17 years before former President Donald Trump revived the practice last year. Between July 14, 2020, and January 16 of this year, 13 federal death row inmates were executed, marking the greatest number of federal executions recorded in a single year since before the 1920s, when the Federal Bureau of Prison's online database for capital punishment begins.
According to the Death Penalty Information Center, there are currently 49 inmates on federal death row.
While Trump carried out 13 federal executions during his last seven months in office, Biden has said he does not support the death penalty. During his presidential campaign, Biden said he wanted to lower the number of people incarcerated in the U.S. and address systemic racism in the justice system. He also said he wanted to do away with capital punishment and acknowledged on his campaign website that more than 160 individuals who were exonerated since the 1970s after they were put to death in the U.S.
"Because we cannot ensure we get death penalty cases right every time, Biden will work to pass legislation to eliminate the death penalty at the federal level, and incentivize states to follow the federal government's example," Biden's campaign website said. "These individuals should instead serve life sentences without probation or parole."
Those who signed Monday's letter acknowledged Biden's position on capital punishment and encouraged him to make a legislative change quickly.
"We applaud your stance against the death penalty and also believe that this is a critical moment in our nation for action," the letter said. "We need definitive and lasting steps that go beyond a moratorium that future administrations can readily undo."
Newsweek reached out to the White House for comment but did not receive a response in time for publication.