A Bipartisan Win for Religious Freedom | Opinion
In a remarkable show of bipartisan cooperation, last week, the Senate unanimously reauthorized the Global Magnitsky Human Rights Accountability Act. The reauthorization, included within a bill to suspend normal trade relations with Russia and Belarus, makes permanent a landmark piece of legislation used to target gross violators of internationally recognized human rights. The act has been a vital tool in advancing religious freedom worldwide. Now that the president has signed it, it should be vigorously enforced, including in relation to the Russian invasion of Ukraine.
Since the passage of the Global Magnitsky Act in 2016, targeted financial and immigration sanctions have been increasingly used for the protection of human rights and in the fight against corruption. Targeted sanctions have the benefit of holding the worst human rights violators accountable for their actions while not being as broad or blunt as country-wide sanctions. Targeted sanctions tell violators they are no longer welcome to do business with the United States. Countries around the world are seeing the benefit of these sanctions. Global Magnitsky Acts have been adopted in Canada, the U.K., the EU and most recently Australia, among others.
The act has been used to protect people like Andrew Brunson. An evangelical pastor based in Turkey, Brunson was arrested in 2016 by Turkish authorities and held for more than a year without charges based on spurious and discriminatory allegations of espionage. When those officials who were responsible for Brunson's detention faced Global Magnitsky sanctions, he was finally released in 2018.
Or think of the Uyghur Muslims in China's Xinjiang region. Chen Quanguo was one of the masterminds behind the genocide the Uyghurs have been subjected to for years. In 2020, he and other Chinese officials faced Global Magnitsky sanctions for the atrocities for which they were responsible.
Or consider the Yezidis and Christians who faced genocide in Northern Iraq under ISIS, and were victimized again by armed militias that targeted them as religious minorities. Global Magnitsky sanctions were used to cut off international funding that might flow through U.S. banks to the militias.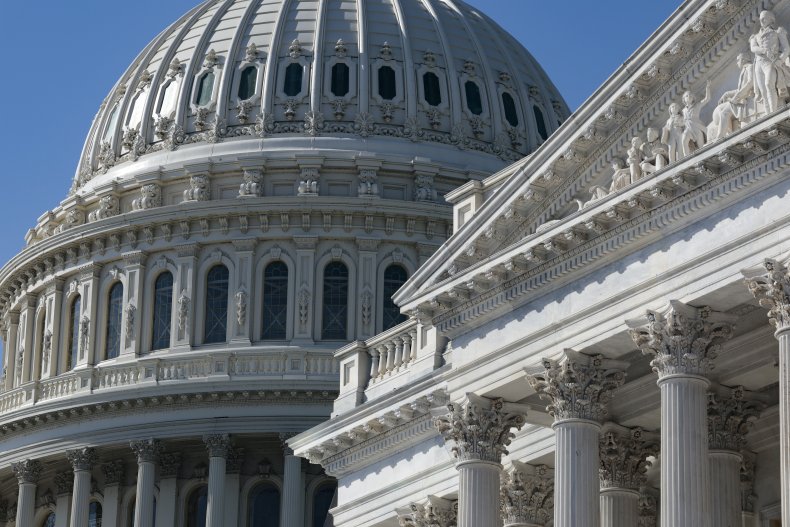 But still, out of the roughly 420 Global Magnitsky enforcement actions taken to date, only a handful have been based on gross violations of religious freedom. That's why 12 major international religious freedom organizations—including the legal advocacy organization I work for, ADF International—signed a letter to congressional leaders calling for the reauthorization of the Global Magnitsky Act and an increased use of it against gross violators of religious freedom.
Grave religious freedom violations are increasing around the world. Open Doors reported that in 2021 more Christians were killed for their faith—nearly 6,000—than in any year since 2016. Targeted sanctions are one of the few tools that can provide some measure of justice for these victims.
Effective enforcement of the Global Magnitsky Act is needed now more than ever. The horrors of the Bucha massacre by Russian forces in Ukraine rightly spurred Congress to show a united front. Permanently reauthorizing the strongest targeted sanctions tool the U.S. has sends a clear message about America's priorities on human rights.
While the atrocities in Ukraine involve a broad array of gross human rights violations, some of them appear to infringe specifically on religious freedom. The Global Magnitsky Act should be used proactively as a tool for protecting and advancing religious freedom, where appropriate, with regard to Russia's war on Ukraine.
Recently, I spoke with Ukrainian evangelical pastors who told me of churches forcibly shut down in Luhansk and Donetsk at the barrel of Russian-backed guns. At the end of March, a Ukrainian-American pastor, Dmitry Bodyu, was kidnapped before being freed a few days later. Where Russian actions rise to the level of gross violations of religious freedom, the U.S. and other countries should use Global Magnitsky sanctions to hold perpetrators accountable.
With a unanimous vote in the Senate, and near-unanimous vote in the House, for the permanent reauthorization of the Global Magnitsky Act, the U.S. has sent a strong, united message that it will stand up for human rights, including religious freedom, worldwide.
Sean Nelson is Legal Counsel for ADF International specializing in Global Religious Freedom.
The views expressed in this article are the writer's own.