Biracial Boy Hanged by Peers in New Hampshire Says He Keeps Reliving 'The Day That it Happened' as Investigation Continues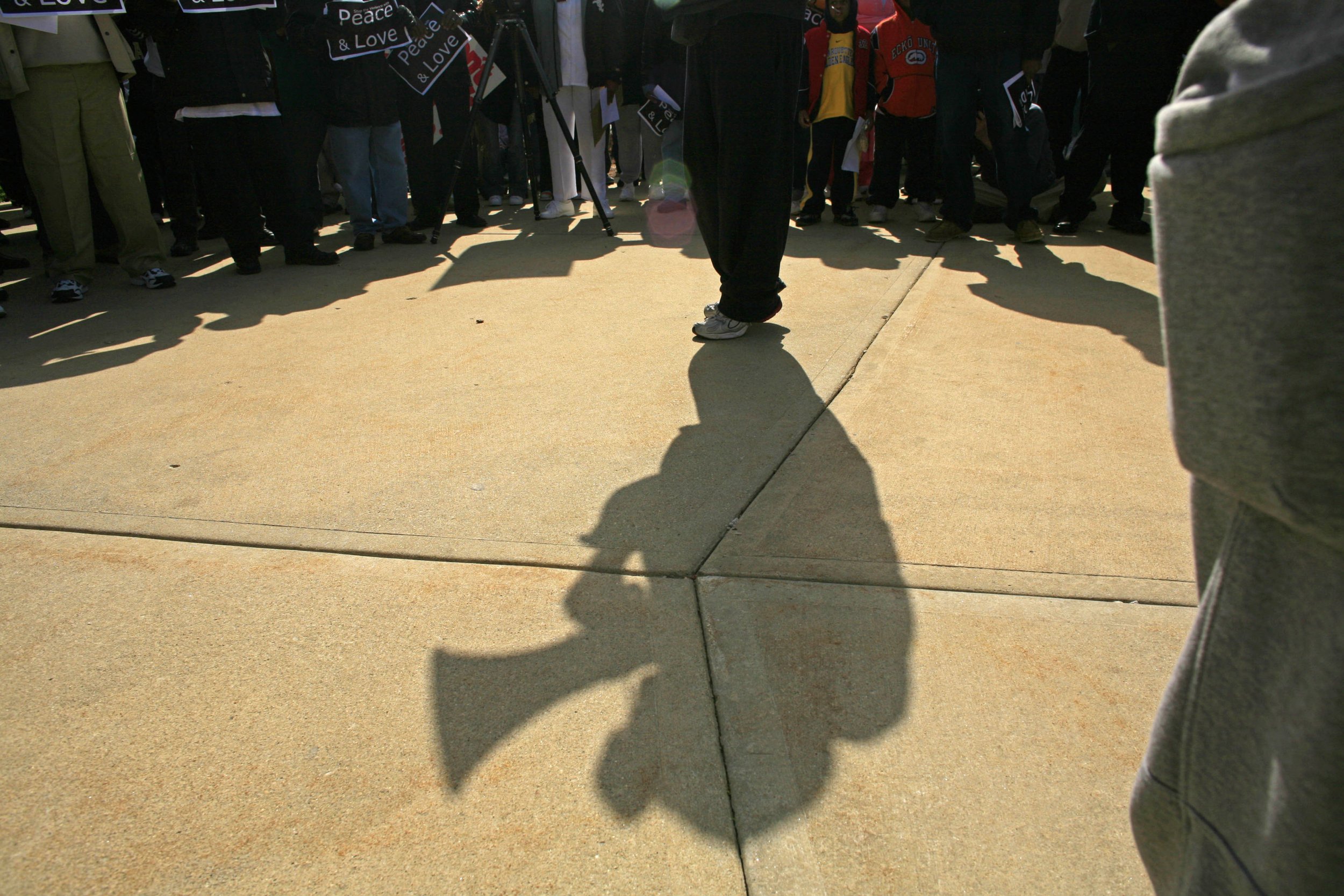 The 9-year-old New Hampshire boy whose classmates tried to string him up from a tree in a racially motivated lynching says he's constantly reliving that August day — and his mother says a police investigation has stalled.
Quincy Merlin Chivers, who is bi-racial, says he cries whenever caring classmates ask him about the events that led to his hospitalization, making him "live through the day that it happened," he said in an appearance with his mom and sister on the daytime talk show The Real that aired Tuesday.
Related: Supporters Raise Thousands for Biracial Boy and His Family After Hanging Attack
The story is as compelling now as it was on that late August day. Quincy and his sister, Ayanna, were playing near their Claremont, New Hampshire, home with a group when some of the teens turned mean, throwing dirt and using racial slurs. The older kids broke a tire swing, then began looping the rope around their necks as a joke.
Soon they told Quincy, sitting on a picnic table, it was his turn. Once he was wearing the noose, Quincy said one of the guys pushed him off the table, leaving him hanging from the tree.
"It just happened so fast. I couldn't really see anything," he said. "I just wanted to be cool, but I didn't know I was going to get pushed off that second."
Ayanna yelled for help, Quincy dropped to the ground, and his mom, Cassandra Merlin, quickly arrived. She took him to a local hospital, where he was airlifted to another medical center so his rope burns could be treated. She also filed a police report alleging that the prank was a hate crime based on comments the teens made about white pride.
Ever since, Merlin said she's had trouble getting updates from law enforcement.
"I had to make my own phone calls and say, 'Hey, listen, what's going on with this?'" Merlin said on The Real. "My fear is that I don't even want my kids to go outside anymore ... I want them to feel safe, and I want to know that our police department is doing something about it. But they have not given me any updates at all."
Last month, Quincy's family accused the police of dismissing the hanging until the story went viral. Claremont Police Chief Mark Chase rejected these claims, telling Newsweek that "from the get-go, we've believed this was a serious incident." In a September 12 news release posted to Facebook, Chase further vowed to complete the investigation "in a thorough and professional manner."
Meanwhile, a GoFundMe campaign to support the boy and his relatives has raised more than $52,000. The Root reported that Quincy has begun fourth grade, and Merlin said on The Real she's trying to get the kids back into their normal lives. But she said she doesn't want the incident to be forgotten.
"Racism is real, and it's a problem," she added.