California Woman Beaten to Death With Bird Scooter Tried to Leave Gift at Friend's House Moments Before Brutal Murder in Street
A man suspected of beating a woman and killing her using a rental scooter was arrested on Monday in Long Beach, California. Rosa Manjarrez De Hernandez died on Monday, when she was attacked by the unnamed suspect shortly after noon in the 6400 block of North Obispo Avenue, northwest of Mayfair Park.
Long Beach Police spokeswoman Shaunna Dandoy said officers responded to a call at 12:30 p.m. local time (3:30 p.m. ET). According to reports, the victim was walking towards Obispo and 64th Street when she was assaulted by a man.
A relative told CBS Los Angeles that the victim had just walked over to his house to drop off a gift for his mum, before walking away when no one answered, only to be attacked shortly afterward.
"My mom broke down in tears because we saw her on Saturday because she came for a party of ours," Abel Angulo was quoted as saying.
When a bystander tried to intervene to rescue Manjarrez De Hernandez, the suspect grabbed a Bird electric scooter from a nearby yard and continued to beat the 63-year-old. The woman was pronounced dead at the scene.
"They saw him socking on her, pushed her down, kicking on her, and then she fell down," added neighbor Robin Fagan, who saw the victim's body on the lawn when she returned home from work. "And then he went and got the scooter and started beating her on the head with the scooter."
Bird said in a statement that it was deeply saddened by the event. "Our hearts and thoughts go out to the victim and her family," the company said, as reported by the Los Angeles Times. "We will work with local law enforcement to help with the investigation into this tragedy."
Long Beach Police confirmed that by 5 p.m. local time a person of interest had been taken into custody at a Circle K around Downey Avenue and Artesia Boulevard.
The suspect was subsequently arrested and charged with murder and is currently being held on a $2 million bail, while homicide detectives continue to investigate the assault.
An online fundraising campaign has been launched by her husband to help the family cover funeral expenses. At the time of writing, the GoFundMe campaign had raised just over $900 of its intended $20,000 target.
Neighbors were left in a state of shock by the unprovoked attack on Manjarrez De Hernandez, who was a local resident in the area.
"Rosa was the neighborhood babysitter," neighbor Latoni Robinson was quoted as saying by ABC 7. "She took care of people's kids. Sweetheart, a loving person, very kind, generous."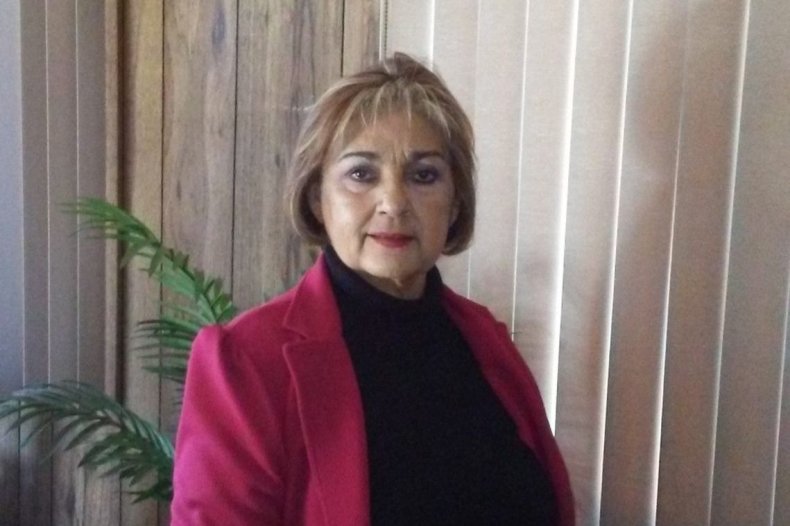 California Woman Beaten to Death With Bird Scooter Tried to Leave Gift at Friend's House Moments Before Brutal Murder in Street | U.S.