'Birds of Prey' Cast: Which Superheroes Appear in the Movie and Who Plays Them?
Four years after first playing Harley Quinn in Suicide Squad, Margot Robbie is about to return to the character in Birds of Prey, which will give her a new girl gang of superheroes to hang out with.
The team includes actors Rosie Perez, Mary Elizabeth Winstead and Jurnee Smollett-Bell joining the Wolf of Wall Street star. They will be facing off against a very flamboyant Ewan McGregor, playing the nefarious crime boss Black Mask.
Who stars in Birds of Prey?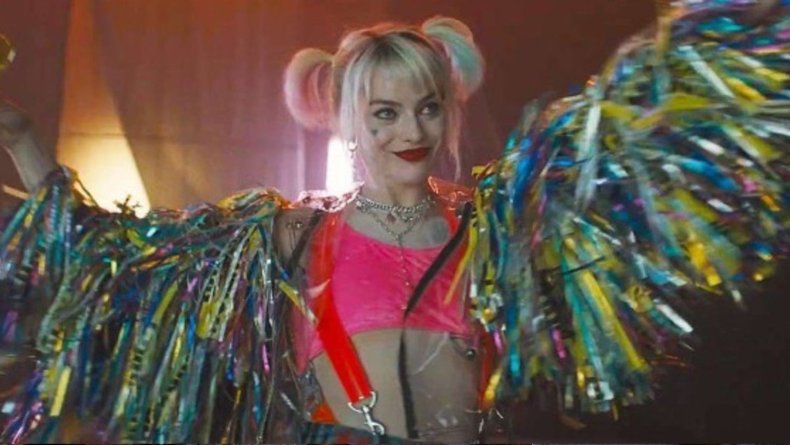 Harley Quinn - Margot Robbie
Since fans last saw the character in Suicide Squad, Harley Quinn has broken up with The Joker (played by Jared Leto), while Robbie herself has been nominated for two Oscars for I, Tonya and Bombshell.
Speaking to Collider, Robbie said of the character's evolution: "Suicide Squad, the first film, was Harley's co-dependence with The Joker, and obviously he has a huge influence on her. But obviously, she was very much in a relationship with him when we first saw Harley on screen in Suicide Squad.
"I did want to explore what is the version of Harley out of a relationship, and whether she's out of the relationship on her own accord or if he kind of kicked her to the curb. It still affects her, but in a very different way, and I thought we'd see a very different facet of her personalities."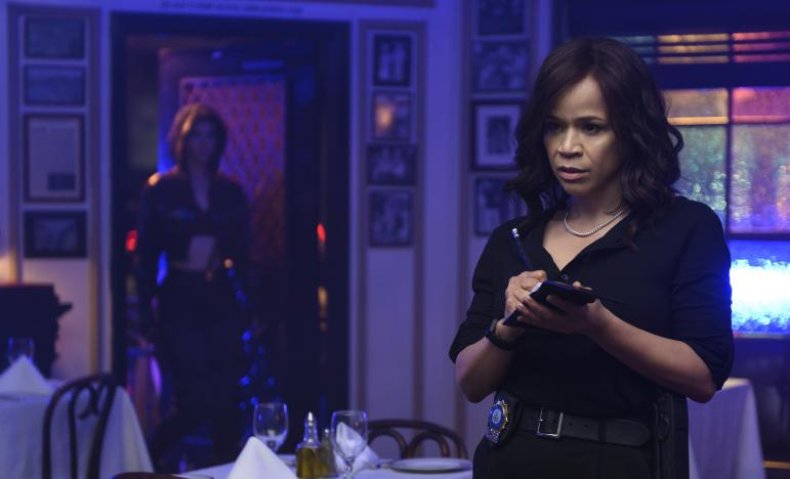 Renee Montoya - Rosie Perez
Renee Montoya is a Gotham City Police Detective determined to stop the constant crime in the city. She is also set to be the first out LGBTQ+ character in the DC cinematic universe. DC fans will know that in the comics, she becomes the masked investigator The Question, which could be set up for a future film.
Speaking about her character on The View, a show she used to co-host, Oscar nominee and Do the Right Thing actor Rosie Perez called her "a strong woman who is tenacious, had a high moral code but was also complicated and flawed."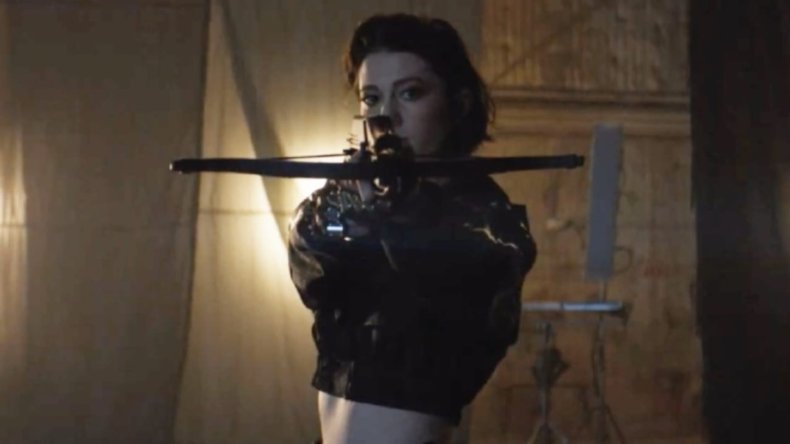 Helena Bertinelli / The Huntress - Mary Elizabeth Winstead
10 Cloverfield Lane and Scott Pilgrim vs. the World's Mary Elizabeth Winstead is The Huntress, an orphaned daughter of a mob boss turned vigilante. Though fans may notice some differences between the comic version and the Birds of Prey version of the character, Winstead told Screen Rant that her essence remains the same.
She said: "The spirit of who Huntress is, is the same, to me, as what I've read in the comics. The history that she's been through, the pain that she's been through—all that born into creating this persona of Huntress, who's this vigilante who is going to bring these people to justice, and how sort of laser-focused she is on that and how she sort of doesn't really relate well to the outside world because of what she's been through."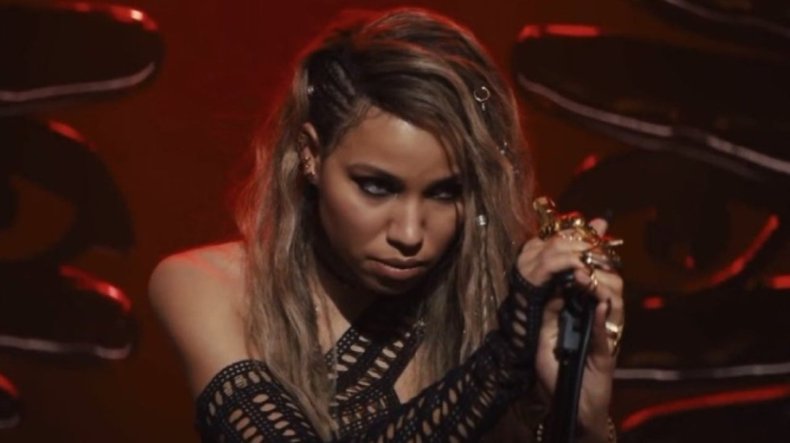 Dinah Lance / Black Canary - Jurnee Smollett-Bell
Dinah Lance (who DC fans saw played by Alex Kingston in Arrow) is a nightclub singer and another vigilante, though she has the added benefit of being able to emit hypersonic screams that have given her the nickname Black Canary.
Jurnee Smollett-Bell, known for True Blood and Friday Night Lights, said of the character to Marie Claire: "In the film, we're meeting Black Canary before she actually becomes Black Canary, in the sense that she hasn't really owned her power. She's struggling with the gift she has. She struggles with the fact that she has a gift that she doesn't want to own. To me, that's something I can honestly just relate to."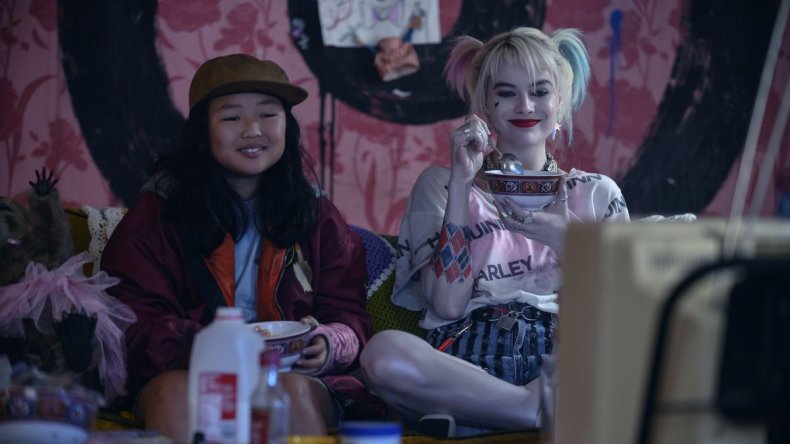 Cassandra Cain - Ella Jay Basco
Cassandra Cain, who comics fans will know may become Batgirl in a future movie, is a jewel thief who has a hit placed on her by the film's main villain. She is played by 13-year-old Ella Jay Basco, previously seen in episodes of Veep and Grey's Anatomy. Speaking to ANCX, she said: "She's a street girl without a family or a home, so she's both really misguided and super independent. She has had to fight to survive in this world, until she meets Harley Quinn."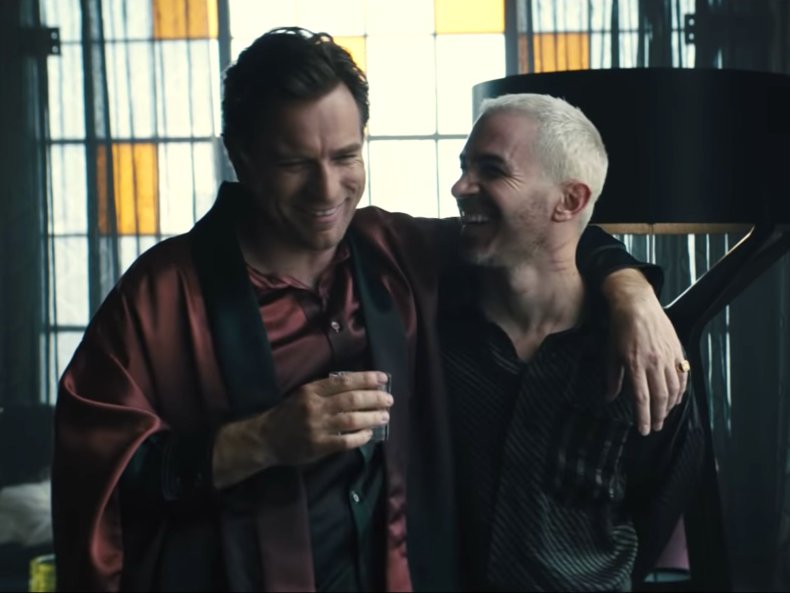 Roman Sionis / Black Mask - Ewan McGregor
Roman is a ruthless crime boss with an obsession with masks who the Birds of Prey find themselves at odds with, played by Golden Globe winner (for Fargo) Ewan McGregor.
The Moulin Rouge actor told Gamespot: "He has to be in absolute control. He's insane when he's not in control. We only see him in his club, in his car, in his apartment—or at the end when he's running around. But really I feel like we only ever see him in places he controls. And then Harley comes into this world and she's uncontrollable. It drives him mad. He hates it."
Victor Zsasz - Chris Messina
Roman's closest ally is the brutal killer Victor Zsasz, known for carving his skin every time he claims another victim. The character is portrayed by Sharp Objects and The Mindy Project star Chris Messina.
In a Variety interview, McGregor hinted that the relationship between Roman and Victor may be more than professional. He said: "It's very complicated. Their relationship is very much based...there's a want and a need in there for sure."
Ellen Yee - Ali Wong
Comedian Ali Wong, known for her roles in Always Be My Maybe and American Housewife, rounds out the main Birds of Prey cast as Ellen Yee, the ex-girlfriend of Perez's character.
Birds of Prey is in cinemas now.