'Birds of Prey' Post-Credits Scene: Is There a Scene After the Credits?
Birds of Prey, the second movie starring Margot Robbie as Harley Quinn, comes at an interesting time for the DC Comics multiverse. The movie is the first since the DC television and movie universes were (briefly) united when Ezra Miller's Flash from the DCEU met Grant Gustin's Arrowverse Flash in Crisis on Infinite Earths. This may have been the source of the rumor, widely shared on social media, that Birds of Prey might have a post-credits scene featuring a new Green Arrow now that the Arrowverse will no longer feature Oliver Queen (played by Stephen Amell).
These rumors have proven to be false now that Birds of Prey is out in theaters and people have stayed waiting for the after-credits Green Arrow scene only to be disappointed. In fact, the Margot Robbie does not have a proper post-credits scene at all, but there is something at the end for which the most devoted DC fans may want to stay.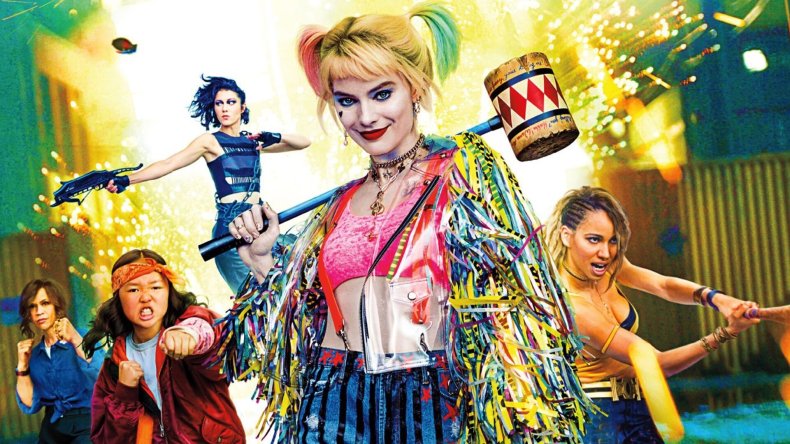 Birds of Prey is full of Harley Quinn voiceover, and the end of the credits is no exception. Once the credits have rolled, Harley returns to tell those remaining in theaters that she has a "super duper secret" to share with them, but not to tell anyone because it relates to Batman—though whether she means the current Ben Affleck 'Batfleck' Batman or the upcoming Robert Pattinson iteration, is not clear. She continues, "Did you know that Batman's...." before being cut off.
Some fans will take this as a big hint that either Batman is going to make an appearance in the upcoming James Gunn movie The Suicide Squad, or that Harley is going to appear in The Batman. What is most likely is that this is just another joke from a script full of self-aware Deadpool-like jokes and wisecracks.
Despite most movie fans associating post-credits scenes with superhero films thanks to Marvel's regular use of them, DC movies actually have relatively few scenes that start once the credits roll. The only DCEU movies featuring scenes after their credits are Aquaman and Suicide Squad, which have one apiece, and Justice League and Shazam, which each have two.
Those these films have teased sequels in those scenes. Birds of Prey seemed to do that within the film narrative. At the end of the movie (mild spoilers) Harley and Cassandra Cain (Ella Jay Basco) leave together, with many fans speculating that this means Cain will appear in The Suicide Squad as her eventual alter-ego, Batgirl, alongside Robbie's mallet-wielding maniac.
Birds of Prey is in theaters now.