'Birds of Prey' Review Embargo: When Are the First Reviews for the DC Movie Out?
Birds of Prey is one of the most anticipated films of the year, with DC Comics fans hoping that the Margot Robbie movie will be an improvement on her last turn as Harley Quinn in Suicide Squad. Though the film is released to cinemas on Friday, reviews are currently still embargoed, meaning that the only reactions potential viewers have to go on so far are social media reactions.
When is the Birds of Prey review embargo lifted?
Though the social media embargo was lifted on January 29, critic reviews in newspapers, magazines, and outlets online are still embargoed until closer to the film's release date. Previously, a late review embargo was a strong indication that a studio was trying to limit the damage that bad reviews would bring to a movie, but with blockbusters (particularly those about superheros) it has become standard practice to prevent spoilers from being revealed too soon.
Aquaman, for example, which has a 66% fresh rating on Rotten Tomatoes, had a review embargo until December 11, the day before the film was released in cinemas. Then again, other DC films have had their embargoes brought forward when the studio was expecting very positive reviews. The 93% rated Wonder Woman, for example, originally had a May 31 embargo prior to its June 2 release date, but this was moved up to the 29th.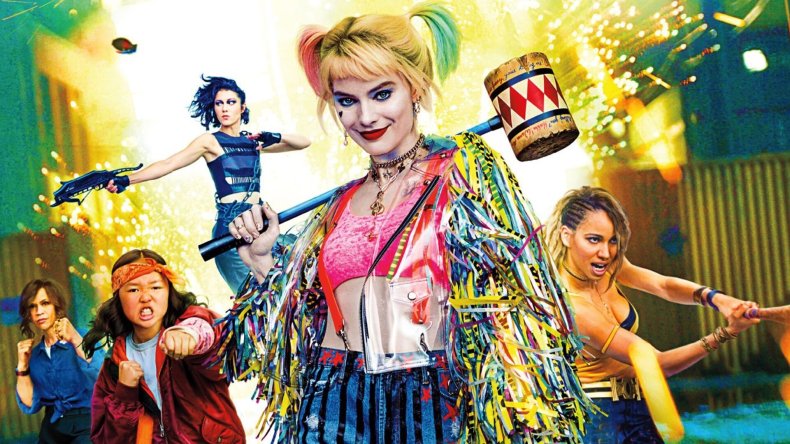 Other notorious critical disasters have had late review embargoes. For Cats, currently at 20% on Rotten Tomatoes, for example, social media reactions were embargoed until December 17 and reviews were blocked until the day before release.
We will not know whether Birds of Prey's late review embargo is a bad sign until the first reviews arrive. Per a number of critics on Twitter, the embargo for the film is lifted on Wednesday, February 5 at 12 p.m. ET, meaning that today is the day when fans will get to hear what critics have to say about the movie.
If the social media reactions are anything to go by (and they often tend to be more positive than the reviews) then Birds of Prey could be a critical hit, with a number of film writers tweeting positively about the Harley Quinn movie.
One critic, for example, said the movie felt like it, "came from an amazing alternate reality where modern superhero movies evolved out of THE WARRIORS and TANK GIRL instead of Burton's BATMAN," whole another added, "#BirdsOfPrey was SO much fun. Margot Robbie absolutely shines and gets the Harley Quinn movie she deserves, with a great supporting cast. The fight scenes are captivating, artistic and incredibly well choreographed. Soundtrack is [fire] as well. This might be my new favorite DC film."
Among the more measured responses was one from Phil Owen at The Wrap who tweeted, "the first half of Birds of Prey is a huge mess but the second half is great," while another writer wrote: "[I] think #BirdsofPrey leans a little too heavily on style over substance. You can feel its yearning for flashiness. But still, like I said, good time overall."
Birds of Prey is released to cinemas on Friday, February 7.