Meet the 'Pirate' Poet Who Might Become Iceland's Next Prime Minister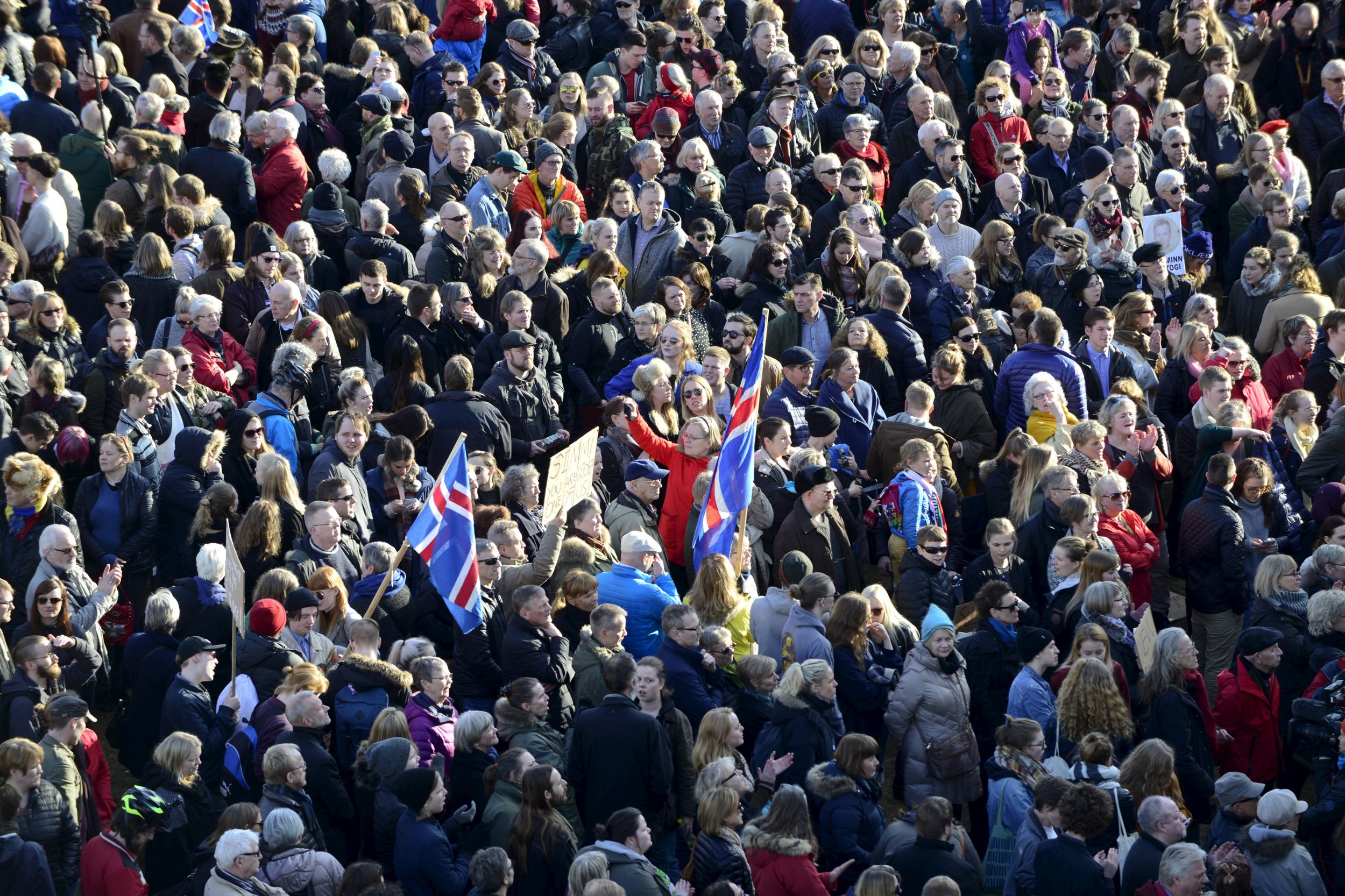 OSLO/REYKJAVIK (Reuters) - A poet and former WikiLeaks supporter who says revolution is her favorite word, Birgitta Jonsdottir would probably become Iceland's next prime minister if elections were held tomorrow.
She leads the Pirate Party, set up by a group of outsiders and activists in 2012 with the same name as protest parties in other countries, and it would get a record 43 percent of the vote, according to an opinion poll released on Wednesday.
Consistently topping surveys in the past year, the Pirates' popularity surged after the release this week of the Panama Papers forced Prime Minister Sigmundur David Gunnlaugsson to quit over the disclosure his wife owned an offshore company with claims on Icelandic banks.
This infuriated many Icelanders who said it was an undeclared conflict of interest. When he stepped aside on Tuesday, it provided another boost for the anti-establishment Pirate Party which campaigns for transparency.
Jonsdottir aims to turn those poll numbers into votes after the embattled government named Fisheries Minister Sigurdur Ingi Johannsson as new prime minister on Wednesday and announced it would call early elections for the autumn.
"The nation has decided that enough is enough. They have shown in great number they want something different. For some reason, that different thing seems to be my political party," Jonsdottir, 48, told Reuters in a phone interview from Reykjavik hours before the government announcement.
It is a stunning rise for the Pirates who won 5.1 percent of votes in the 2013 election giving them three seats in parliament including one for Jonsdottir. Its policies include granting citizenship to former U.S. spy agency contractor Edward Snowden and looser copyright enforcement rules.
She said her party belonged to the same global movement for change that includes U.S. Democratic presidential candidate Bernie Sanders, Greek Prime Minister Alexis Tsipras and his leftwing Syriza party, and others in Europe where mainstream political parties are fending off populists.
"We are living in a time where we are seeing real big transformative forces, where the general public are expressing in a very affirmative way that they want a different type of governance: they want more engagement," she said.
"In particular, I have seen it very clearly with Podemos in Spain and the Five-Star Movement in Italy."
The Pirate Party had been pushing for a vote of confidence in the government and a snap election. It was unclear if the autumn election would make them call off the confidence vote.
ANOTHER KIND OF POLITICS
For voters, the Pirates' appeal is as an alternative to the coalition which came to power in 2013. Fed up with the financial and political elite after a 2008 banking crisis wrecked the economy, thousands of protesters pelted parliament with yoghurt and eggs at protests this week.
"They (the Pirate Party) practise another kind of politics so I am quite keen on that," said Oskar Arni Oskarsson, a 64-year-old librarian in Reykjavik, who said the latest events were "totally absurd".
"I want the government to resign and that there will be (early) elections," he told Reuters.
However, now that there is a chance of the Pirates being in power, their perceived lack of political experience is facing scrutiny.
"People are saying now that they don't have enough experience and can't be trusted," said Eva Heida Onnudottir, a political scientist at the University of Iceland.
Jonsdottir, who published her first book of poetry when she was 22, became a grassroots campaigner after Iceland's financial collapse. She soon became involved with WikiLeaks and helped get a classified U.S. military video showing a 2007 attack by Apache helicopters that killed a dozen people in Baghdad, including two Reuters news staff, released on the WikiLeaks site.
Jonsdottir, who has had rough patches in her life with both her husband and father committing suicide, sees herself as a lawmaker who puts pressure on the politicians who are doing "unacceptable things".
Although she is the party's longest-serving lawmaker, others may also be candidate for the top job. Helgi Hrafn Gunnarsson, another of the three Pirate Party members of parliament, is also a possibility, and the Pirate Party rotates its leadership.
Jonsdottir says she is not angling for the top job. "That is not something I fantasize. Actually I had a nightmare about that a long time ago that I wrote down into a poem," she said.