Birmingham, Alabama, Police Use Taser on 11-Year-Old Boy Near Middle School, Find Gun in Pocket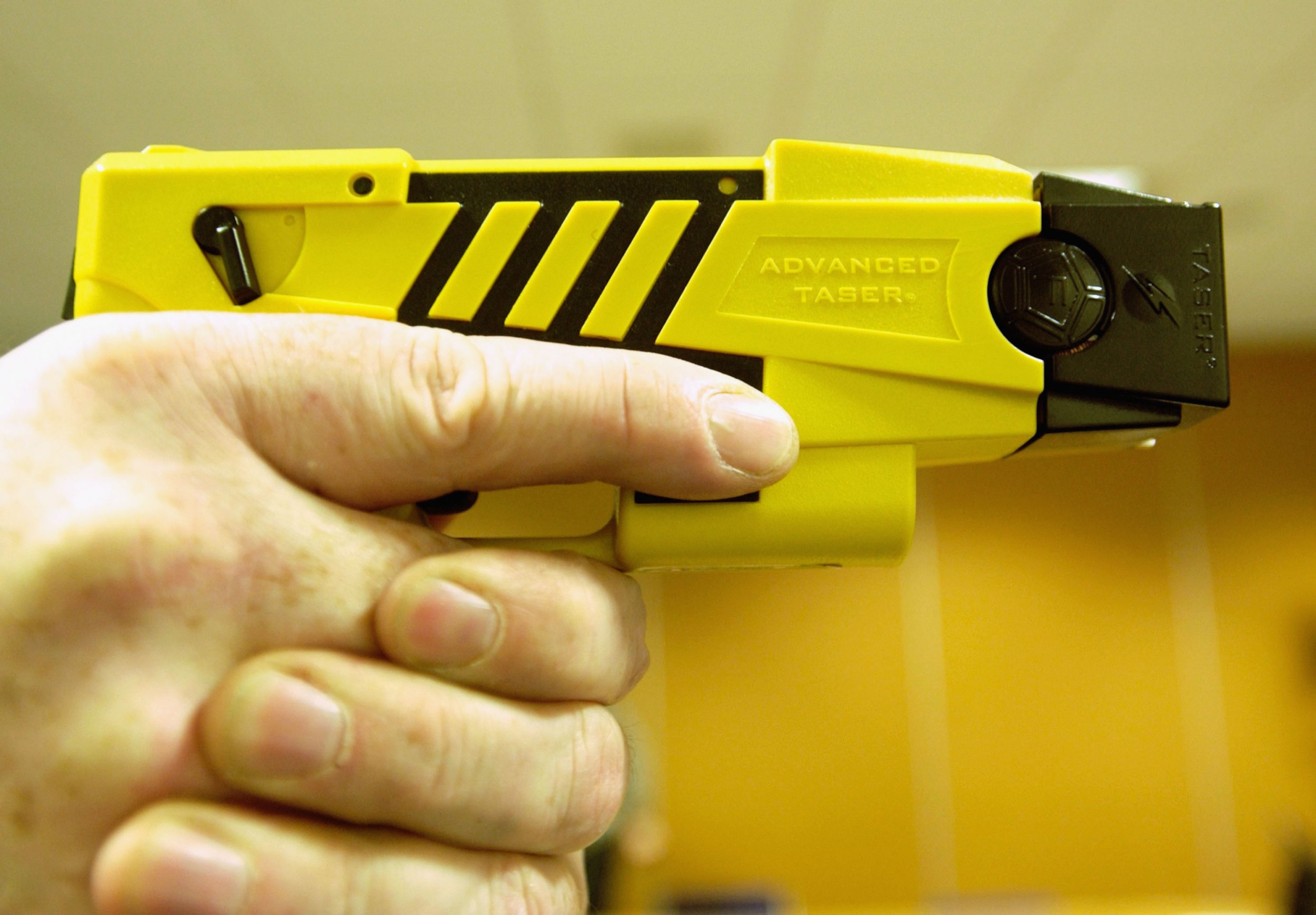 Police deployed a Taser on an 11-year-old Wednesday near Green Acres Middle School in Birmingham, Alabama, during an altercation involving a suspected firearm on the boy.
The altercation occurred on Wednesday morning, and WVTM reporter Sarah Killian tweeted that the boy appeared to be reaching for a gun when an officer used his Taser. She added in a subsequent tweet that a .38 revolver was discovered while they were arresting the 11-year-old, which WVTM confirmed in a police report.
Following the altercation, the boy was taken to the children's hospital, according to Killian, though he doesn't appear to have been injured during the confrontation. Newsweek reached out to the Birmingham Police Department but did not hear back in time for publication.
Police received a call that two juveniles, aged 11 and 15, were possibly armed and located a few blocks from the middle school, according to WVTM.
On August 6, a Cincinnati police officer deployed a Taser during an altercation with 11-year-old Donesha Gowdy, who was accused of stealing items from a local grocery store. The Taser was used after the juvenile ignored officer's commands to stop. The police department launched an investigation into the use of force, and Mayor John Cranley announced that the charges against the 11-year-old had been dropped.
"Tasing an 11-year old who posed no danger to the police is wrong. I'm sorry for the harm to her and her family," Cranley said.
Gowdy later admitted to taking snacks from the store and said that she didn't listen to the officer because she was afraid. Cincinnati Police Department procedure advises officers not to use their Tasers on pregnant women, individuals under 7 years old or over 70 years of age.