Birth Control Pills Recalled After Packaging Error Leads To Pregnancy Risk
Birth control pill manufacturer Allergan issued a voluntary recall for one lot of Taytulla capsules after discovering a packaging error that could lead to unwanted pregnancy.
The lot, number 5620706 and marked by expiration date "May-2019," displays four placebo pills in the wrong row. According to CBS News, nearly 170,000 packages are affected.
A typical package contains 24 pink pills which contain hormones, followed by four maroon-colored capsules that do not contain hormones, but are taken as placebo. As displayed in the picture below, in the faulty lot the placebo capsules appear in the first four spots in the top row instead of their correct placement, the last four days in the bottom row.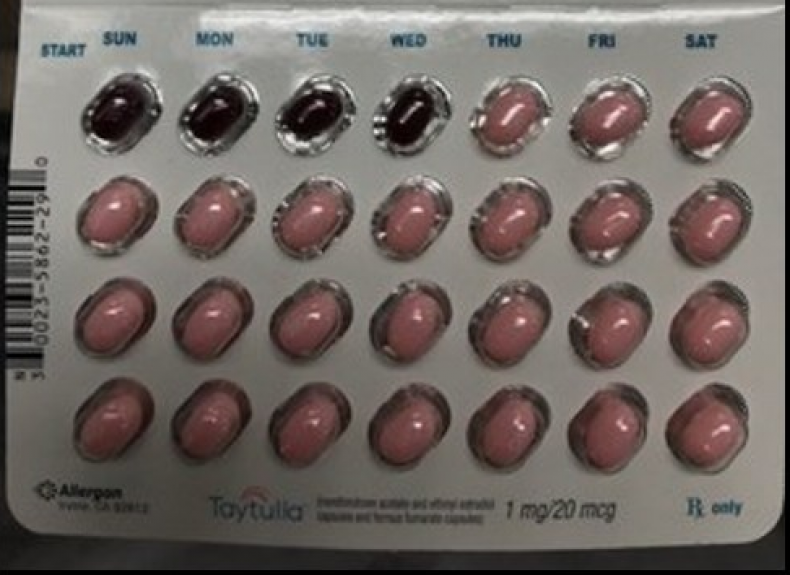 Taking the pills in the incorrect sequence may hinder the effectiveness of the birth control method and lead to unintended pregnancy, Allergan warned in a press release issued on Tuesday. The voluntary recall is conducted in collaboration with the U.S. Food and Drug Administration.
"The reversing of the order may not be apparent to either new users or previous users of the product, increasing the likelihood of taking the capsules out of order. If patients have concerns regarding the possibility of an unintended pregnancy they should consult their physician," the manufacturer stated. It invited consumers in possession of the faulty lot to rearrange a return via their doctor.