The risk of contracting ovarian cancers is reduced in young women who take newer forms of oral contraceptives containing both lower doses of oestrogens and newer progestogens, scientists believe.
The study published in the journal The BMJ builds on previous evidence that also suggests older contraceptive drugs featuring a different combination of estrogen and progestogens reduces the risk of ovarian cancers.
This is good news for the 100 million women across the world who take hormonal contraceptives on a daily basis.
Researchers at the University of Aberdeen in Scotland and the University of Copenhagen in Denmark who collaborated on the study assessed data from national prescribing and cancer registers on nearly 1.9 million Danish women between 15 to 49 years old, between 1995 and 2014.
The team divided the participants into three groups: former users who had stopped taking birth control a year or more prior; those who had never taken it; and current or recent users, including those who had quit less than a year before their data was collected. Of the total women, 86 percent took a form of the combined oral contraceptive.
In the overall results, the data revealed that combined hormonal contraception use prevented an estimated 21 percent of ovarian cancers in the study population. The researchers noted there was little evidence of important differences between products containing different types of progestogens.
However, the few women who took drugs containing only progestogen did not appear to reap the same benefits, although the small sample size may have skewed the result, the authors noted. And as the study is observational, the researchers can't draw conclusions about cause and effect.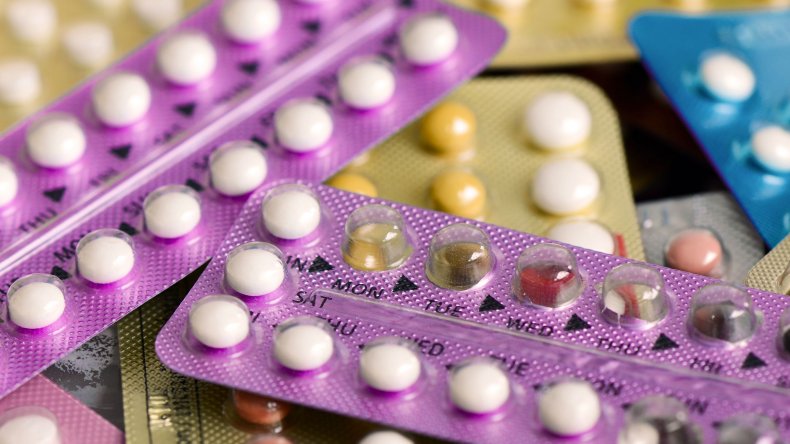 Related: What causes PCOS? Scientists may have finally found an answer
Dr. Lisa Iversen of the Institute of Applied Health Sciences at the University of Aberdeen who authored the study, told Newsweek: "The reduction in risk of ovarian cancer became stronger the longer time period hormonal contraceptives were used and the reduced risk remained several years after stopping."
Each year, around 22,240 women are diagnosed with ovarian cancer. The disease, which has lower survival rates than other forms of cancer, will kill around 14,000 of those according to the American Cancer Society.
"Women should be reassured by our study findings, contemporary combined oral contraceptives are still associated with a reduced risk of ovarian cancer," said Iversen.
About the writer
Kashmira Gander is Deputy Science Editor at Newsweek. Her interests include health, gender, LGBTQIA+ issues, human rights, subcultures, music, and lifestyle. Her work has also been published in the The Independent, The Independent on Sunday, The i Newspaper, the London Evening Standard and International Business Times UK.