Birth Control: Trump is Helping Employers Deny Women Free Contraception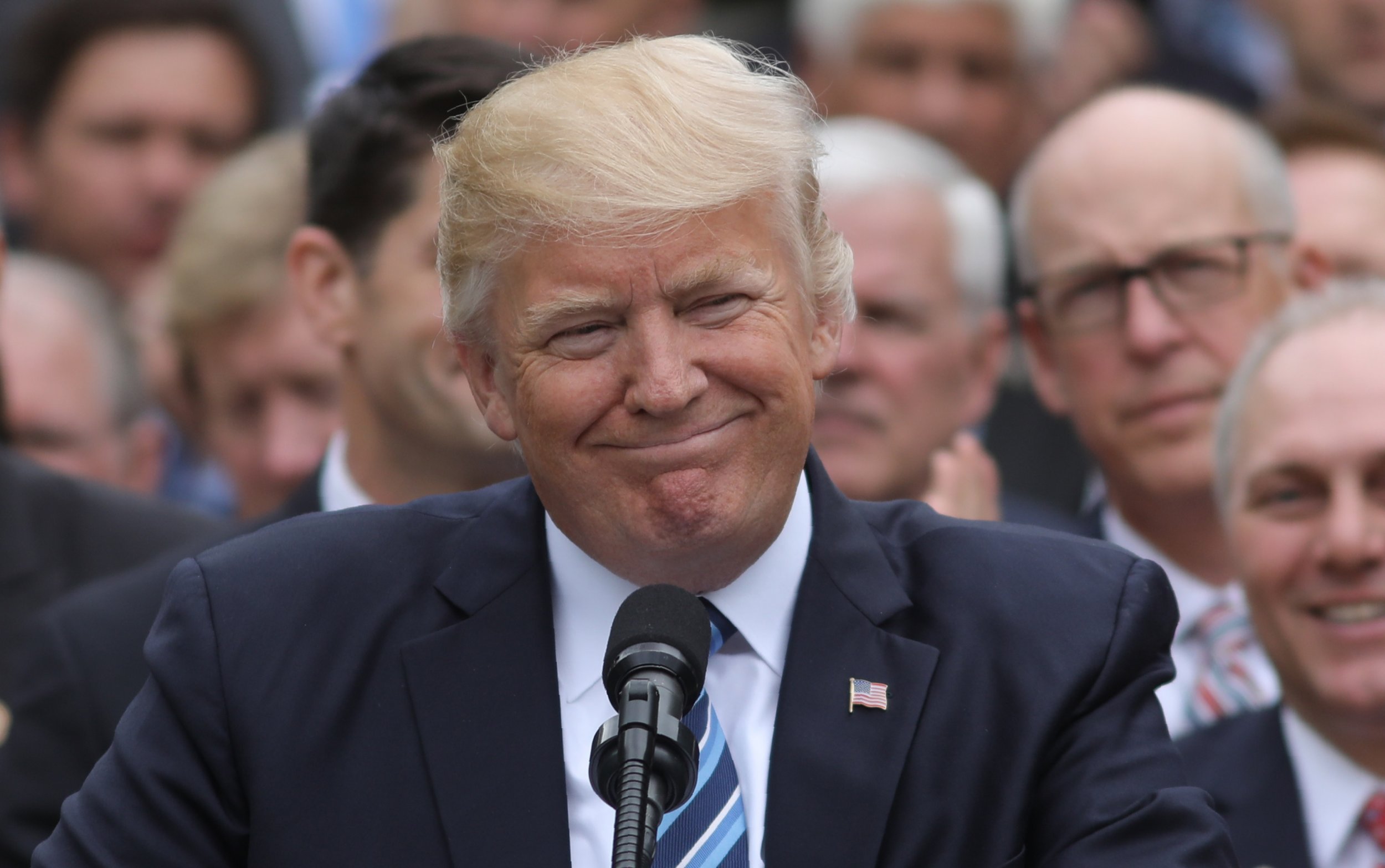 President Donald Trump's efforts to repeal and replace the Affordable Care Act may have failed, but his administration can still overhaul part of the signature legislation of his predecessor, Barack Obama.
The Trump administration is expected to end an Obamacare provision known as "contraception mandate" requiring employers to provide birth control as part of workers' health insurance plans at no extra cost to the employee, the The New York Times reports.
The Obamacare provision required nearly all employers to include a wide range of birth control methods in their healthcare plans, ensuring 55 million American women—according to the National Women's Law Center—had access to birth control and other preventive services without out-of-pocket costs.
The rule was fiercely opposed by religious employers, which considered it a violation of their religious freedom and sued. Some of the cases reached the Supreme Court and were the object of nationwide attention, such as the Hobby Lobby ruling in 2014.
Trump first hinted at the changes when he invited the 178-year-old religious order Little Sisters of the Poor, who had won a Supreme Court ruling in 2016 exempting them from providing birth control, to join him at the White House Rose Garden early May for the presentation of his executive order on "promoting free speech and religious liberties."
Later that month, Vox published a leaked draft of the legislation that was under review of the Office of Management and Budget.
Tim Jost, a health law professor at Washington and Lee University, told the publication the legislation effectively made it possible for any employer to refuse birth control coverage, for any reason. "It's just a very, very, very broad exception for everybody. If you don't want to provide it, you don't have to provide it," he said.
According to the Times, the rules will still allow exemption to a wide range of employers, including nonreligious organizations, for a variety of reasons, including "moral convictions," and will not require them to file notices or certifications.
The new rules will become effective from the moment they are published in the Federal Registry, but employers will still have to notify the hundreds of thousands of American workers who may now have to pay for their own coverage.
With the new rules, Trump would be fulfilling one of his campaign promises. In a letter to the Catholic Leadership Conference dated October 5—just a few days before The Washington Post published the Access Hollywood tapes in which Trump bragged about committing sexual assault—the then-presidential candidate pledged to "make absolutely certain religious orders like The Little Sisters of Poor are not bullied by the federal government because of their religious beliefs," and "defend your religious liberties and the right to fully and freely practice your religion."