New Photos Mark Prince George's Third Birthday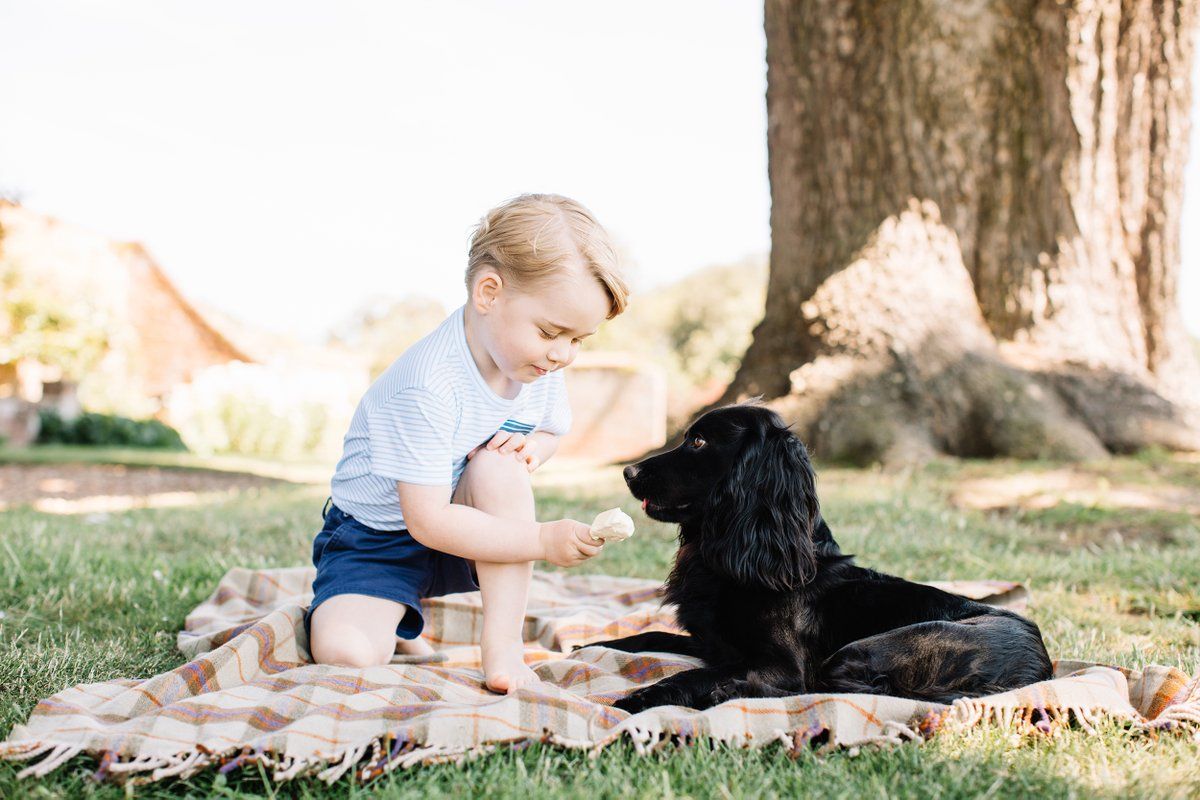 Prince George, the Duke and Duchess of Cambridge's first born, turns three today. Third in line to the throne, the little prince is celebrating at his parents' country home, Anmer Hall, in Norfolk. To mark the occasion, Kensington Palace released four new photographs of Prince George, taken in mid-July by photographer Matt Porteous. In one of the images, George is pictured offering ice cream to the much-loved family dog Lupo.
"I really enjoyed the opportunity to take these photographs. It was a very relaxed and enjoyable atmosphere," said Porteous. "I'm honoured that Prince George's parents have decided to share these images with the public to mark his third birthday."
On July 8, the prince accompanied his parents to meet members of the British elite forces, the Special Air Service.
Prince George was born on July 22, 2013 at the Lindo Wing, the private maternity unit of St Mary's Hospital in London at 4.24pm. He weighed 8lb 6oz. "He's a big boy—the first born is very special," said the Queen at the time.