Bishop Accused of Groping Ariana Grande at Aretha Franklin's Funeral Apologizes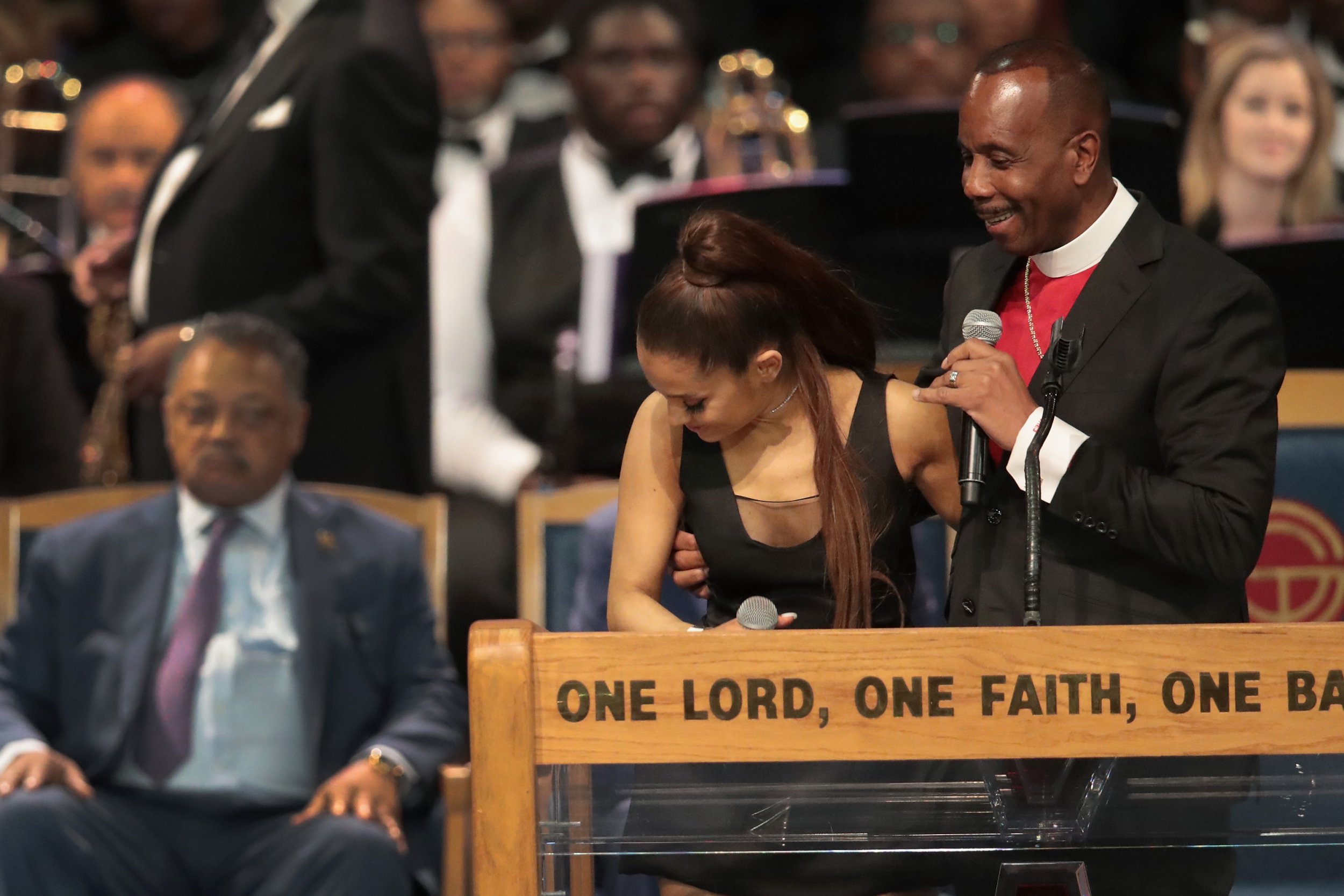 Bishop Charles H Ellis III, who had been accused of a groping Ariana Grande at the funeral of Aretha Franklin, has formally apologised.
Social media erupted with anger on Friday when Bishop Ellis spoke with his hand around the Grande's side. People took issue with the height of Bishop Ellis' arm, which sat just underneath Ariana's chest and was holding her tightly. Ariana was about to perform Franklin's song '(You Make Me Feel Like) A Natural Woman'.
Speaking to the Associated Press, Bishop Ellis said he hugged every artist who appeared at the funeral, male or female. "It would never be my intention to touch any woman's breast," he said. "Maybe I crossed the border, maybe I was too friendly or familiar. But then again, I apologize."
"I personally and sincerely apologize to Ariana and to her fans and to the whole Hispanic community. When you're doing a program for nine hours you try to keep it lively, you try to insert some jokes here and there."
"Everybody that was up, I shook their hands and hugged them. That's what we are all about in the church. We are all about love. The last thing I want to do is to be a distraction to this day. This is all about Aretha Franklin."
Twitter users reacted angrily to the incident. "She CLEARLY looked uncomfortable," one Twitter user wrote. "I can't believe some would expect her to defend herself on live TV one someone else's funeral. Her dress had nothing to do with anything. What women wears will never be an invitation for assault, she never asked for it."
Another person wrote: "You can see how she is backing away and her expression looks like she is scared. This is just gross."
Some people claimed Ariana Grande was dressed inappropriately for the event, with a dress that was too short. Twitter users quickly bit back at this theory, saying her dress had nothing to do with it. "People defending their actions and blaming it on her dress is beyond me, we live in a world where the older men get the more perverts they become and the older women get the more motherly they become…" another person wrote.
Many people have been referencing an Ariana Grande tweet from 2016 relating to sexual harassment. "Women's choice. Love our bodies, our clothing, our music, our personalities… sexy, flirty, fun. It is not. An open. Invitation." Ariana wrote.