Bishop Says Abortion Can Be 'Far Worse' Than Rape
An Irish Catholic bishop has suggested that undergoing an abortion may sometimes be a more traumatic experience for women than being raped.
Dermot Farrell, who serves as Bishop of Ossory at the Saint Mary's Cathedral in the Irish town of Kilkenny, made the remarks as Ireland prepares to vote on whether or not to repeal the country's conservative laws on abortion. Reflecting the traditional position of the Catholic Church, Farrell is a staunch supporter of the country's tough policy against abortion and, citing his experience with women, said abortion must remain illegal even in cases of conception after rape.
"First of all, rape is a violent act and it's a violent crime against a woman — a terrible crime," Farrell told Irish radio station Newstalk.
"And sometimes, what I understand from women who have been raped, is that the abortion that followed sometimes after rape was far worse than the rape itself," he added.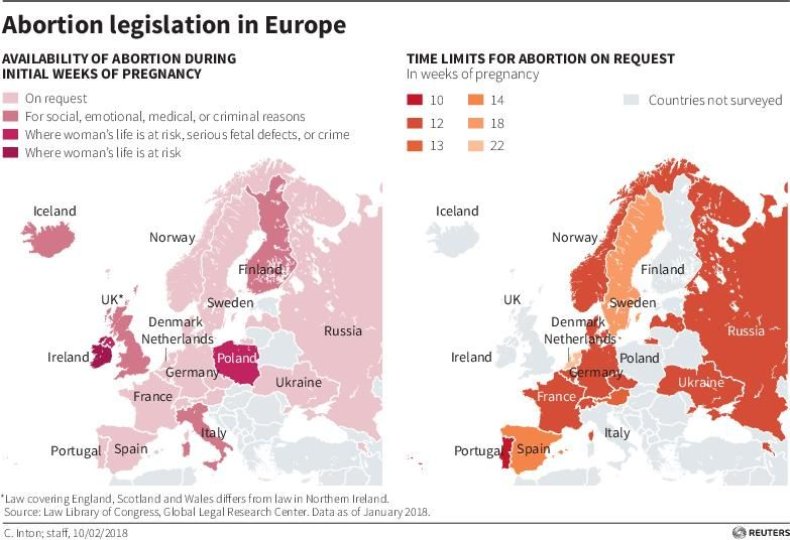 Ireland is one of only two European Union countries that outright ban abortions except if it's proven childbirth would take the mother's life, according to Euronews. The other country is Malta. In these countries, abortion is prohibited even in cases of rape, incest, fetal deformities, socioeconomic grounds and various other reasons provided for the procedure, which is readily accessible in almost every other EU state.
Related: American pro-lifers are using Facebook to sway Ireland's abortion debate
Owing to its strong Catholic tradition, Ireland has resisted attempts to soften its stance on abortion. The Catholic Church believes that life starts at conception, therefore abortion would be akin to taking the life of an unborn child. The Eighth Amendment of the Irish Constitution, adopted in 1983, states, "The State acknowledges the right to life of the unborn and, with due regard to the equal right to life of the mother, guarantees in its laws to respect, and, as far as practicable, by its laws to defend and vindicate that right."
A number of women's rights organizations and liberal groups have protested this viewpoint, arguing that a woman should be able to choose what to do with her body. After mounting pressure, the Irish government approved a bill in March that would trigger a referendum to be held May 25, deciding whether or not to repeal the Eighth Amendment.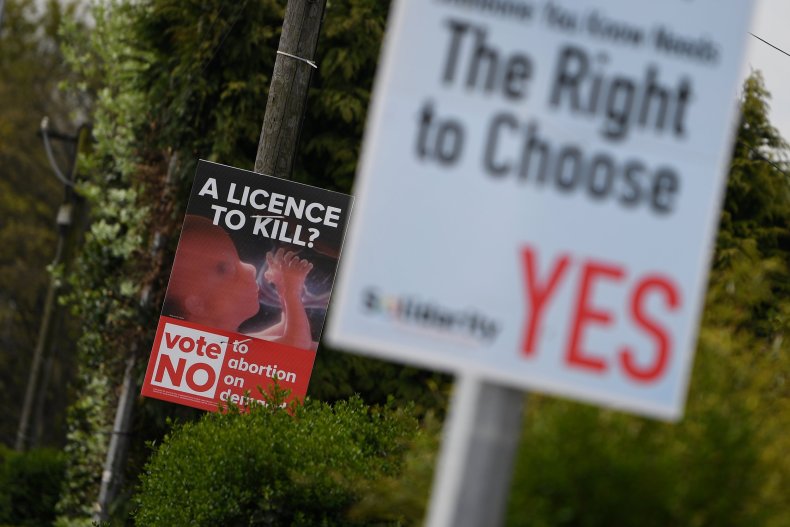 Farrell was appointed to his position in January by Pope Francis, who despite his own campaign to reform the Vatican has never opted to soften the Catholic Church's stance on abortion. During Friday's interview, Farrell said that preserving legislature against abortion "was the most important social and justice issue of our time."
"It's going to shape the kind of Ireland that we have," Farrell added. "What we're voting on here is not just a law, but a value system."