Hundreds of Bison Migrating Out of Yellowstone to be Hunted Down Under Government-Sponsored Slaughter
Bison have started to migrate out of Yellowstone National Park and into southwestern Montana where they could be the target of hunters attempting to reduce the herds' population size by up to 900.
Yellowstone spokeswoman Morgan Warthin told the Associated Press the bison have moved into the Gardiner basin as part of their yearly migration. Outside the confines of the park, Yellowstone states, they may be captured and taken to slaughter at the Stephen's Creek Facility.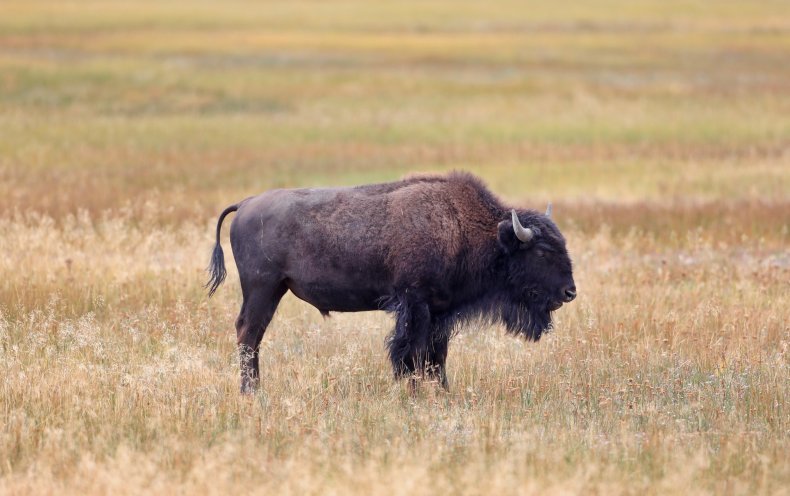 The hunt is part of a policy to regulate the population of bison in Yellowstone, which is the only spot in the contiguous U.S. housing free-ranging bison since the prehistoric era. Officials say if the numbers get too high individual bison would not have enough space to roam and risk overgrazing the park.
As of August, the park was home to some 4,800 bison, which park officials describe as healthy. According to Yellowstone, numbers are increasing between 10 and 17 percent each year.
Yellowstone has already said they plan to remove 600 to 900 animals this winter, using a combination of methods: capture and slaughter, hunting and quarantining. This is higher than the 460 culled last year.
Montana Fish Wildlife and Parks regional supervisor Mark Deleray told the AP the migration has arrived late this year and that Native American tribes with treaty rights in the area have killed more than 50 in hunts this year.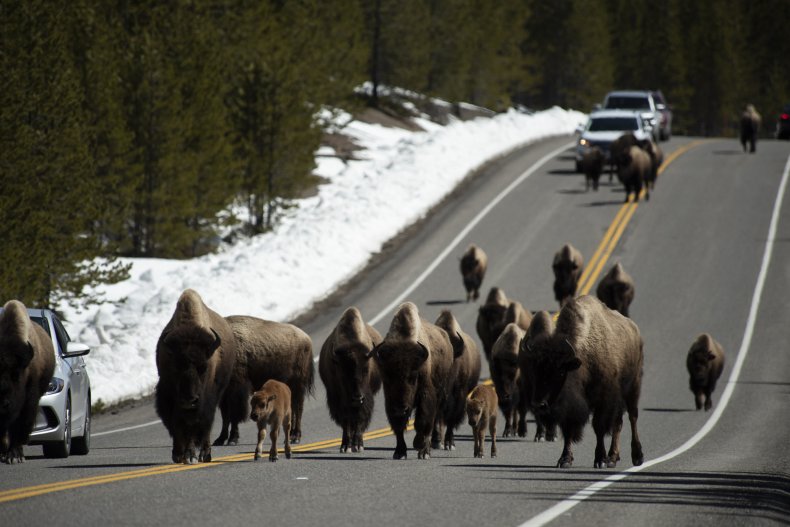 The migration is an annual process, with animals moving to warmer areas of lower elevations that contain less snow. The herds will return to Yellowstone in the summer.
Inside the park, hunting is strictly restricted. According to Yellowstone, "Allowing hunting in Yellowstone would affect the behavior of animals and drastically change the experience people expect when they visit. This is not the future we want for Yellowstone, and we don't believe it's the future the public wants either."
It is a different story when when animals move outside the park. Bison carry a bacterial disease called brucellosis, which brings concerns that they might pass on the infection to cattle. For this reason, bison are not allowed to move freely outside of Yellowstone and legislation has been introduced to prevent them being moved to conservation areas outside the park.
The increase in bison numbers has been described as a conservation success story. A combination of hunting and the U.S. Army almost drove the species to extinction in the nineteenth century, but protections introduced at the turn of the twentieth century saw numbers revive (if not to historic levels of 30 to 50 million).