Warren Buffett, Bill Gates Blast Bitcoin as 'Non-Productive Asset,' Bad Investment
Billionaires Warren Buffett and Bill Gates both recently derided bitcoin as a very poor investment on several levels, with Gates referring to the cryptocurrency as one of the "crazier" ways to invest one's money.
Speaking on CNBC's Squawk Box Monday, Buffett called bitcoin a "non-productive asset" in which you're relying on the next "crazy" person buying it to pay you more than you paid for the volatile asset—something he argued is a bad gamble. The comments from the Microsoft and Berkshire Hathaway billionaires come as nearly all bitcoin and bitcoin futures stocks are seeing price declines since markets opened Monday. Despite the price of bitcoin briefly rising above $19,000 late last year, the cryptocurrency has lost nearly half that value since December and was trading around $9,300 Monday.
"The asset itself is creating nothing," said Buffett, comparing bitcoin to "productive" assets such as gold or a farm. He described the futile purchase of cryptocurrencies as two people "just sitting there" inside their own home trading it back and forth because "if you don't understand it, you get much more excited."
Buffett also made the common comparison between cryptocurrencies and the "Tulip Mania" bubble of the Dutch Golden Age. "You can have anything you want to imagine if you look at something [and] say 'that's magic.' They did it with tulips in the 17th century."
Vice chairman of Berkshire Hathaway, Charlie Munger, was even harsher in his cryptocurrency criticism Monday. Munger described bitcoin as "stupid and immoral" in addition to comparing it to worthless artificial gold. Munger also likened bitcoin to a type of "rat poison."
Gates, also on CNBC Monday, placed bitcoin under the "greater fool theory" concept that says the price of an object is not determined by its intrinsic value, but rather by an irrational belief and expectation that market participants will pay an even higher price for something based purely on speculative hype. Gates said that he would bet against bitcoin.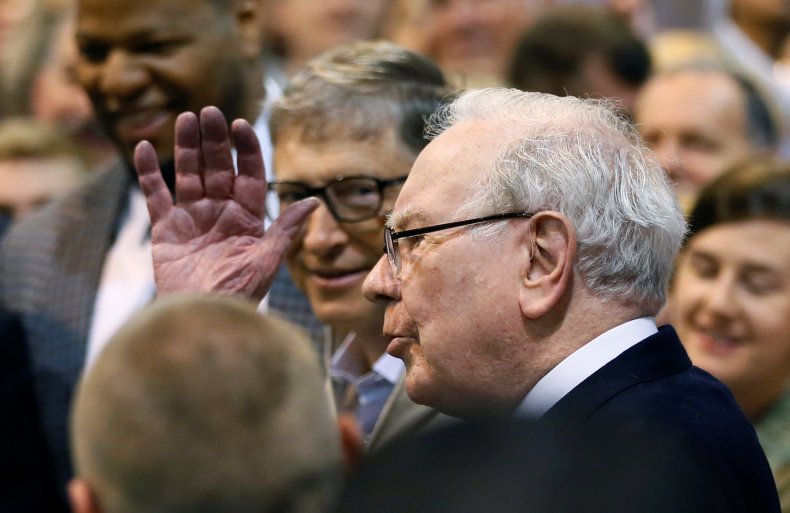 "As an asset class, you're not producing anything and so you shouldn't expect it to go up," said Gates. "Bitcoin and ICOs, I believe completely [they're some] of the crazier, speculative things."
Gates, who is on the board of Buffett's Berkshire Hathaway, said that a friend gifted him bitcoin several years ago but he sold it soon afterward. Gates was speaking from Omaha, Nebraska, Monday along with Munger and Buffett for the company's annual shareholders meeting over the weekend. One redeeming part of cryptocurrency's rise has been the use of blockchain. Gates touted its ability to push out third-party intermediaries, such as banks, while also keeping a secure and permanent record of transactions between two parties.