Bitcoin continued to rally Thursday as apparently contradictory announcements about its future and use underscore the undefined and at times chaotic nature of cryptocurrency.
The basic issue: spend the world's leading cryptocurrency now or buy and hold, betting on continued price appreciation?
Prakash Chand, managing partner of FD7 Ventures, a billion-dollar global cryptocurrency investment fund based in the United Arab Emirates, believes Bitcoin's market cap will reach $10 trillion in a few years, or about ten times its current valuation.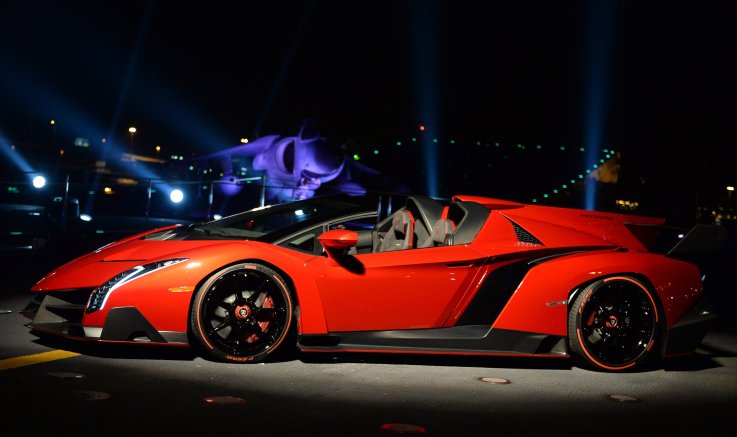 The Lamborghini Veneno roadster on board the Italian aircraft carrier Cavour on December 1, 2013 in Abu Dhabi, United Arab Emirates. A Veneno sold for $8.7 million in 2018.
Claudio Villa/Getty
"(Bitcoin is) a great store of value, with an excellent brand name behind it, but that is pretty much it where it stops," Chand said in a statement.
"Cardano, Ethereum, and Polkadot, on the other hand, are platforms that are disrupting education, finance, healthcare and many other industries," he said.
Chand also believes lesser-known cryptocurrencies also will post significant long-term gains. He is the founder of Ask The Doctor, a medical website, and made his first Bitcoin investment in 2011.
He praised the "new generation of retail investors who got burned on Robinhood," and said many burned by the app will shun the stock market and invest in cryptocurrencies.
Chand is an entrepreneur and a shrewd investor. But he has a vested interest in boosting cryptocurrencies, raising a basic question: Are his optimistic statements about the future of Bitcoin and other cryptos objective?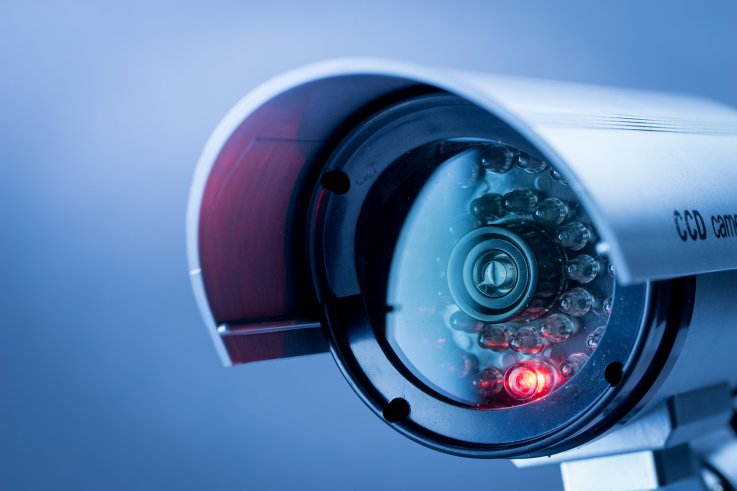 An international hacker collective has claimed to have hacked security camera data collected from Tesla, Sandy Hook Elementary School and numerous other companies and institutions. In this photo illustration, a security camera quietly observes as a red light reflects upon its reflective lens.
alice-photo/Getty
Chand may be wise in the ways of the media much like electric carmaker Elon Musk, another dynamic figure who pushes space exploration and has no tolerance for politicians and bureaucrats who lack his vision or simply can't keep up.
Tesla's stock ticked up Thursday and recently traded at $668.06 a share. But that's down from a 52-week high of $900.40. Its price/earnings ratio is about 1,062, suggesting investors have great faith in the company's future.
Meanwhile, the stock of major oil companies, including Chevron, Exxon-Mobil and ConocoPhillips rose in early trading Thursday.
Is the market saying sell Tesla and buy Big Oil? Or is that a shortsighted view?
ConocoPhillips said it has resumed a share repurchase program at an annualized level of $1.5 billion, a 50% increase compared with the level of repurchases underway in the fourth quarter of 2020. Fewer shares on the market drives up the price.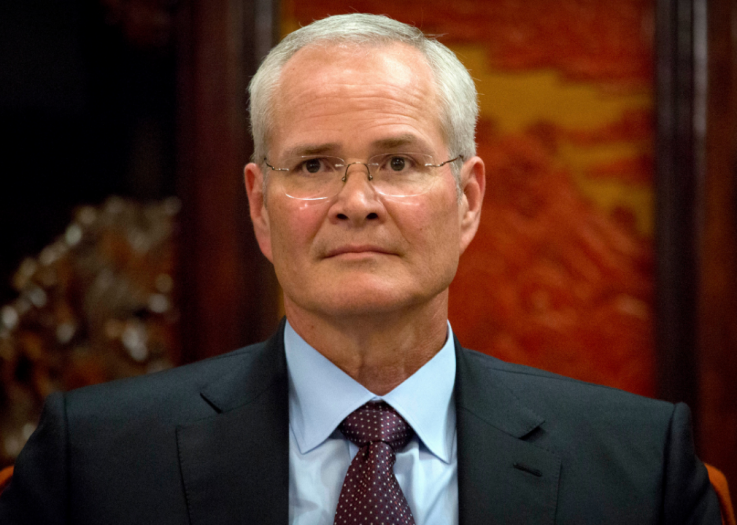 Darren Woods, CEO, Exxon Mobil Corporation
Mark Schiefelbein/Pool / Getty Images
What's clear is that Musk recently invested about $1.5 billion in Bitcoin and ballyhooed the cryptocurrency. An analyst at Wedbush Securities in Los Angeles estimates that Elon Musk's Bitcoin investment has returned about $1 billion and is on track to make more than profits from selling electric cars in 2020.
Meanwhile, the Dow Jones Industrial Average, a gauge 30 major companies, is at a record high.
Unemployment is falling as the economy recovers from the COVID-19 lockdown, suggesting increased demands for goods and services, driving the value of many companies higher.
On Wednesday, the U.S. Bureau of Labor Statistics reported low inflation, further boosting stocks. So investors have a basic choice: Invest in companies that compete in the real world, or bet on Bitcoin that now reflects little except hope for future gains. Major companies are placing big bets on Bitcoin and may be squeezing individual investors out of the market.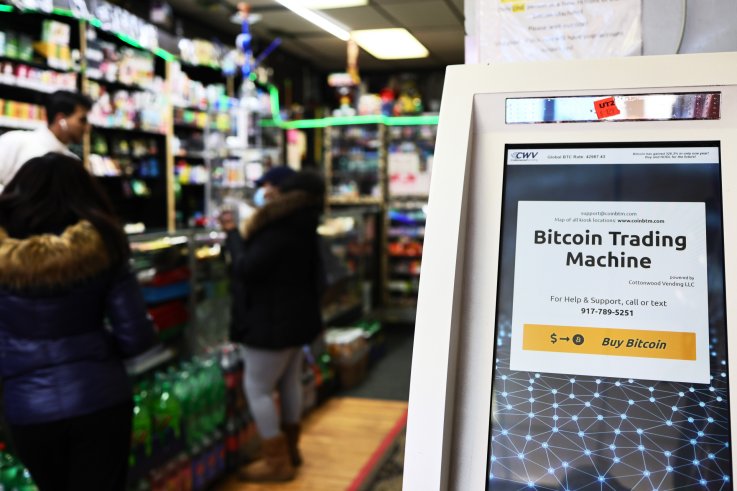 NEW YORK, NEW YORK - FEBRUARY 08: A bitcoin ATM is seen inside the Big Apple Tobacco Shop on February 08, 2021 in New York City.
Michael M. Santiago/Getty Images
Bitcoin recently changed hands at $56,781.87, off slightly from an intraday high of $57,336.75, but still up slightly in the last 24 hours. The all-time high is $58,332.36.
Meanwhile, the Kessler Collection, a group of U.S. luxury hotels, said it will partner with BitPay, a provider of cryptocurrency payment services, and accept Bitcoin as payment. FlyExclusive said it will accept cryptocurrency as payment for both private jet and charter flights.
Bitcoin proponents say the cryptocurreny's future is as a payment system, not as a buy-and-hold investment. Mastercard and PayPal have added Bitcoin to their payment networks.
But in view of Bitcoin's recent price appreciation, who would want to spend it now, especially when the managing partner of FD7 Ventures believes its value will increase ten times in a few years? In short, why buy a $21,250 Honda Civic now when you could buy an $8.7 million Lamborghini Veneno later?
Market Pulse
U.S. and Chinese semiconductor trade associations have agreed to meet twice a year to discuss industry issues, including trade, encryption and intellectual property. But the Chinese Semiconductor Industry and its American counterpart, the Washington-based Semiconductor Industry Association, haven't yet set a date for the first meeting.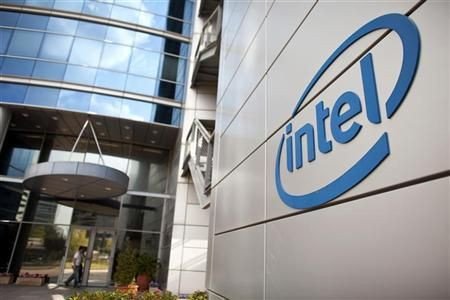 Intel Corporation (INTC)
China is the world's biggest buyer of chips, but its domestic production has lagged, and it is seeking to cut its dependence on overseas chipmakers. Last year, U.S. sanctions prevented Huawei Technologies from buying needed components, slowing smartphone production.
In early trading Thursday, many U.S. chipmakers rose, including Intel, Nvidia, Texas Instruments, Micron Technologies, and Advanced Micro Devices.