Craig Wright: Bitcoin 'Creator' Satoshi Hit with $10bn Lawsuit over Alleged Crypto Theft
Craig Wright, the self-proclaimed creator of virtual currency bitcoin, is being sued for $10 billion by the estate of his deceased former business partner, Dave Kleiman.
Court documents filed in a U.S. district court in Florida on February 14 revealed claims that Wright, an Australian citizen, "perpetrated a scheme against Dave's estate to seize Dave's bitcoins and his rights to certain intellectual property associated with the bitcoin technology."
In 2016, Wright was the center of mass media attention after claiming to have created the cryptocurrency. The year prior, Kleiman, a paraplegic U.S veteran and computer expert who died in 2013, was named alongside Wright as having possible involvement in the murky origins of the currency in separate articles by Wired and Gizmodo.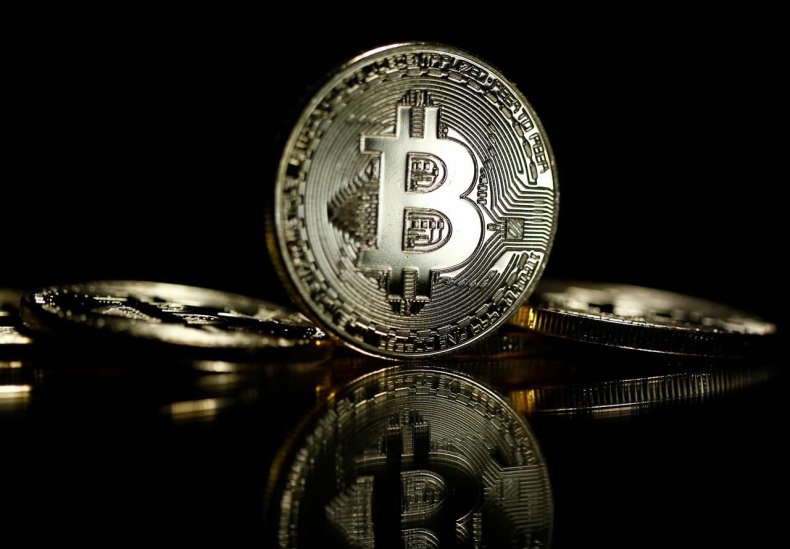 The lawsuit, filed by Kleiman's brother Ira, explained how Wright, 46, and Kleiman had shared a "mutual obsession with cryptography and data security" but acknowledged that the pair seemingly "chose to keep their involvement in bitcoin hidden" from friends and family.
"It is undeniable, however, that Craig and Dave were involved in bitcoin from its inception and that they both accumulated a vast wealth of bitcoins from 2009 through 2013," it read. The existence of the complaint was first reported by technology website Motherboard.
Last year, the value of bitcoin spiked. Within 12 months, it rocketed from $1,000 per coin to more than $19,000. Financial experts warned the situation was a bubble. The currency is "mined" using computing power and is solely traded on the internet. Its complex origin is still hotly debated, and not everyone believes Wright is the mythical founder, known only as Satoshi Nakamoto.
According to the lawsuit, the two men, who met in 2003, ran a Florida-based company called W&K Info Defense Research LLC and used computers in the district to mine the currency. It alleged the firm was solely formed by Kleiman.
It states: "After Dave's death, Craig concocted a scheme to claim sole ownership of all bitcoins owned by Dave, to steal Dave's share of IP assets that belonged to Dave and Craig jointly through W&K." It further alleged Wright had admitted to using computer generated signatures posing as Kleiman to make "fraudulent" contracts.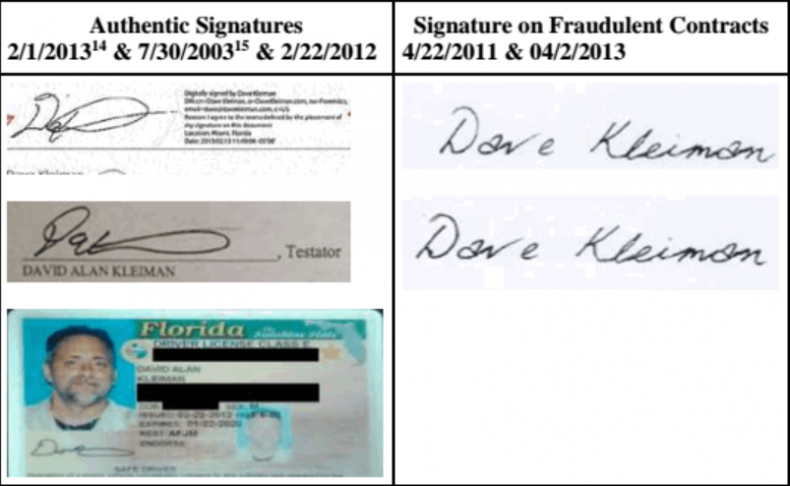 The filing said that the exact number of bitcoins owed to Kleiman "remains to be determined," but maintained the estate is entitled to coins worth approximately $10 billion. "Ira has demanded that Craig return these bitcoins, but Craig has not done so," it read, further alleging that Wright has since moved the funds into other accounts.
Wright currently works for UK-based blockchain company nChain and does not appear worried about the potential legal case. In a brief Twitter exchange on Monday, February 26, he indicated that he would be attending a bitcoin conference in Tokyo this coming March. When a commentor brought up the filing, he replied: "I am fine."
For the community at large, the debate over bitcoin's founder rages on. "Bitcoin's origins are a bit of a mystery however it is very likely that Satoshi Nakamoto was a cypher punk as the whitepaper was first made public in a cypher punk mailing list," Charles Hayter, CEO of CryptoCompare, told Newsweek via email.
"Many believe it to be Nick Szabo and Dominic Frisby makes a convincing case for this in his book Bitcoin:The Future of Money?. The probability of Craig Wright being Satoshi is low as it was a very simplistic proof he needed to perform in signing a transaction. It was a great mind who managed to cobble together all the elements that went into bitcoin. It is now a community effort."