Bitcoin Dabbling at BlackRock, U.S.' Largest Investor, Could Mark Sea Change for Wall Street
BlackRock's Rick Rieder on Wednesday announced that the world's largest asset management firm has "started to dabble a bit" in Bitcoin, marking a possible sea change for Wall Street.
While speaking with CNBC's Squawk Box, Rieder, BlackRock's Chief Investment Officer of Global Fixed Income and Head of the Global Allocation Team, said, "Today the volatility of [Bitcoin] is extraordinary, but listen, people are looking for storehouses of value. People are looking for places that could appreciate under the assumption that inflation moves higher and that debts are building, so we've started to dabble a bit into it."
The comments from Rieder came shortly after the popular cryptocurrency surpassed the $51,000 mark for the first time.
During his appearance on Squawk Box, Rieder also touched on the recent rise in Bitcoin's price, stating that, "My sense is the technology has evolved and the regulation has evolved to the point where a number of people find it should be part of the portfolio, so that's what's driving the price up."
According to filings with the Securities and Exchange Commission (SEC), in January, BlackRock added Bitcoin futures for two of its funds as potential investments.
While speaking with Newsweek, Glenn Goodman, author of The Crypto Trader and cryptocurrency contributing expert for the London School of Economics, suggested the comments from Rieder show that Bitcoin has become more "respectable."
"Now Bitcoin is respectable, it's respectable to invest in it, nobody's gonna call you an idiot for putting your money into it," Goodman said. "And that makes a big difference to Wall Street firms and to companies in general."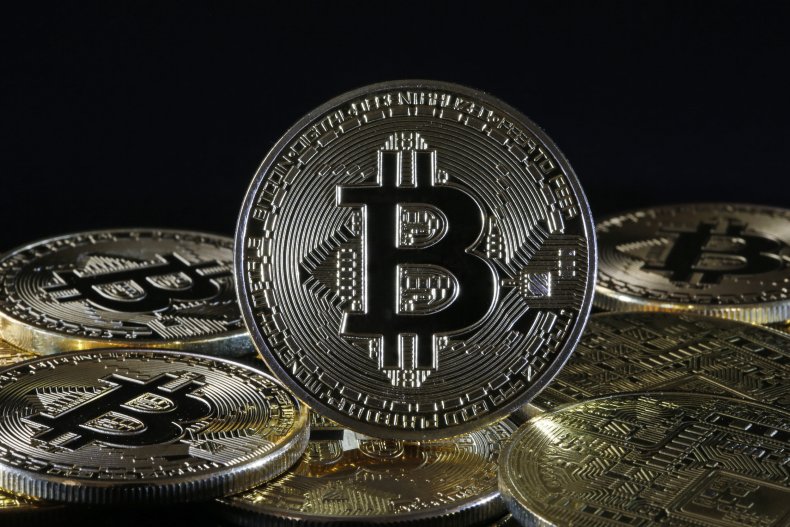 Goodman went on to discuss the criticism Bitcoin has faced from notable investors such as Warren Buffett, who previously said that the cryptocurrency "has no unique value," and JP Morgan Chase CEO Jamie Dimon, who referred to Bitcoin as "not my cup of tea."
Goodman also explained to Newsweek that Rieder's comments are similar to what many others in the financial industry are saying "which is that it is very hard to find a decent store of value."
"A store of value, traditionally meant keeping your money in dollars in the bank," Goodman said.
According to Goodman, asset management firms like BlackRock invest people's money not only in stocks and shares "which are risky" but also in safer areas such as treasury bonds or "even into cash."
"But now because the return is so low and is eaten away by inflation they need to find alternatives," Goodman told Newsweek. "They look at gold traditionally as the next option there, because gold tends to holds it value quite well over the long term, but now Bitcoin is starting to be accepted even by big rigs like BlackRock as an alternative to that, as a place where you can put your money and it will hold its value over time."
As Bitcoin has continued to surge in price over the past month, in part due to the announcement by Tesla, which purchased $1.5 billion worth of the cryptocurrency, Goodman told Newsweek that he thinks the comments by Rieder could have a similar effect.
"[Bitcoin's] price has been rising very nicely today and I suspect that it's definitely got something to do with BlackRock," Goodman told Newsweek. "The fact that the price is strong again."
In addition to BlackRock, several other finical institutions have also recently entered the world of cryptocurrency, including the nation's oldest bank, BNY Mellon, which announced that it would begin holding, transferring and issuing Bitcoin.
Newsweek reached out to BlackRock for comment but did not receive a response in time for publication.