Bitcoin Executive Released After Mysterious Cryptocurrency Kidnapping in Ukraine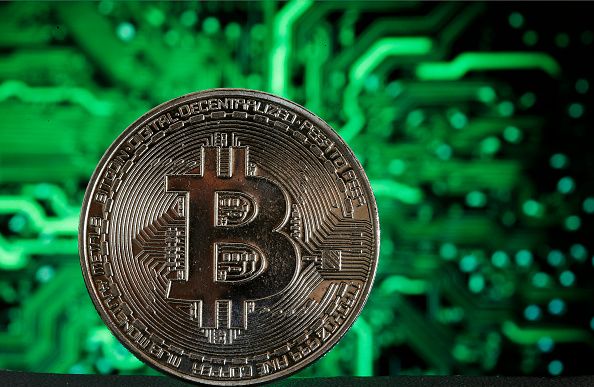 An employee of a U.K.-based bitcoin exchange who was kidnapped while leaving his office in Ukraine earlier this week has now been released, according to a statement from the company.
Russian and Ukrainian media reports claimed that Pavel Lerner, a 40-year-old Russian citizen and head of the U.K.-registered cryptocurrency exchange Exmo Finance, was kidnapped on Tuesday and dragged into a black Mercedes-Benz by men in balaclavas.
Lerner is a prominent expert on blockchain, the technology originally developed for bitcoin that allows digital information to be shared without being copied. One source told the Financial Times that Lerner had paid $1 million in bitcoin to secure his release. His abduction may be one of the first rare cases of kidnapping and extortion for cryptocurrency. Exmo did not immediately return requests for comment from Newsweek confirming the amount.
In a statement released Friday, Exmo confirmed that Lerner had been located and released.
"At the moment, he is safe, and there was no physical harm inflicted on him. Nevertheless, Pavel is currently in a state of major stress, therefore, he will not provide any official comments in the coming days," the company said.
"We would like to note that the story of Pavel's abduction has overgrown with rumors that might tamper with the official investigation. That said, EXMO currently refrains from any comments or suggestions of own versions of the possible scenario, in the nearest future."
The company is unaware who was responsible for the kidnapping, but the case is being investigated by Ukraine's authorities.
Cryptocurrencies, which can be converted into regular currencies anonymously, have long been used by criminals who want to maintain their anonymity in business transactions. But a recent spike in bitcoin's value has made it an increasingly attractive target for thieves both off and online. The value of bitcoin more than tripled over the past three months, and one bitcoin is now worth around $14,500.
Still, most bitcoin theft is carried out by computer hackers who often succeed in stealing millions of dollars in cryptocurrency by targeting large exchanges.
Shortly after Lerner's kidnapping, Exmo Finance announced that it had been hit with a distributed denial of service attack, a type of cyber-attack that aims to disrupt network services. It does not appear that any bitcoin was stolen in the attack.
Exmo Finance is registered in the U.K., but its main office is in Ukraine and the company operates in a handful of other countries. The exchange claims that Lerner is a "leading analyst" with the company. His own LinkedIn page names him as the company's CEO and says that he lives in Spain.