Bitcoin plummeted by 10 percent on Thursday after Tesla CEO Elon Musk announced that the electric car company will no longer accept the the world's most popular cryptocurrency for car payments, citing its "insane" energy use.
According to CoinDesk, in over the past 24 hours, bitcoin has fallen by 10.6 percent as of publication time and was worth around $50,207. The price of bitcoin reached a 24-hour low of $46,294.72.
Overall, the cryptocurrency market dropped by 10.49 percent over the past day according to CoinMarketCap, with several other popular digital coins following the same path as bitcoin—including ethereum, which fell 11.9 percent, and dogecoin, which fell by 14 percent.
The drop in bitcoin's price and the cryptocurrency market as a whole came in direct response to Musk reversing course on bitcoin as a method of payment for Tesla vehicles.
"Tesla has suspended vehicle purchases using Bitcoin. We are concerned about the rapidly increasing use of fossil fuels for Bitcoin mining and transactions, especially coal, which was the worst emissions of any fuel," Musk said in a statement posted on Twitter. "Tesla will not be selling any Bitcoin and we intend to use it for transactions as soon as mining transitions to more sustainable energy."
In a subsequent tweet, Musk shared a screenshot of a bitcoin mining's energy usage over the past several months and stated that it's "insane."
While Musk announcement on Wednesday night led to a decline in the price of bitcoin, its high energy consumption is not something new, as miners of the cryptocurrency use specialized computers to compute intricate math problems to allow bitcoin transactions to process.
According to Digiconomist's bitcoin energy consumption index, the annualized electrical energy footprint left by bitcoin is comparable to the power consumption of the Netherlands—while a single bitcoin transaction leave the same electrical energy footprint as an average U.S. household over 38.39 days.
In February, Tesla first announced that it had purchased $1.5 billion of bitcoin, and a month later announced that the electric car company would allow the cryptocurrency as a payment method for its cars.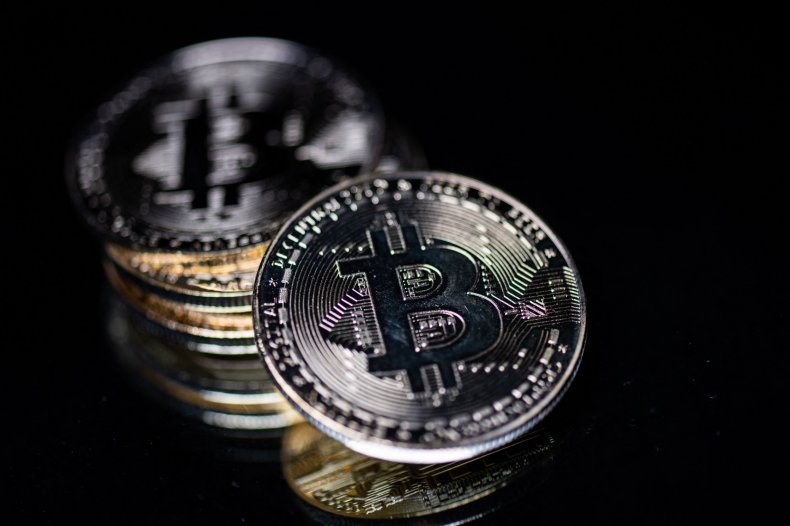 While Musk's announcement on Wednesday led to a decline in the price of bitcoin, shortly after, Dallas Mavericks owner Mark Cuban responded on Twitter saying that the NBA team will not follow in Musk's path and continue to accept bitcoin, ethereum and dogecoin as payment methods for tickets and team merchandise items.
"We at Mavs.com will continue to accept BTC/Eth/Doge because we know that replacing Gold was a store of value will help the environment and...shrinking big bank and coin usage will benefit the soccer and the environment," Cuban tweeted. He shared two articles discussing the impact that gold mining has on the environment and another asserting that Bitcoin's energy consumption is "worth it."
Newsweek reached out to Tesla for comment, but did not receive a response in time for publication.