Bitcoin fell as much as 17% Thursday, but regained its footing in early trading Friday.
The world's largest crypto-currency by market cap fell below $30,000 after peaking at $41,940 earlier this month, underscoring its volatility. CoinDesk calculated that the plunge erased about $100 billion in market value.
Bitcoin recently changed hands at $32,353, down about 22.86% from its recent high. Bitcoin had gained about 400% in 2020 and ended the year just over $29,000.
The crypto-currency appears to be a favorite of day traders and long-term investors hedging against what they fear will be devaluation of the dollar, pound and euro due to quantitative easing by the U.S. Federal Reserve and other central banks as part of the effort to stabilize economies pounded by the COVID-19 pandemic.
Ethereum, often called Ether and the world's second largest crypto-currency in total value, also fell Thursday. It dropped about 22% to $1,053.80, but rebounded in early trading Friday to $1,227.66.
Ether jumped about 471% last year, CoinDesk reported.
Amid the trading turmoil, there are calls in the U.S. and Europe for tighter regulation of Bitcoin and other crypto-currencies.
President Biden has nominated Gary Gensler, a former investment banker at Goldman Sachs and former chairman of the Commodity Futures Trading Commission, to be chairman of the U.S. Securities and Exchange Commission (SEC). The SEC oversees securities markets, financial- services companies and companies offering stock to the public for the first time in an Initial Public Offering.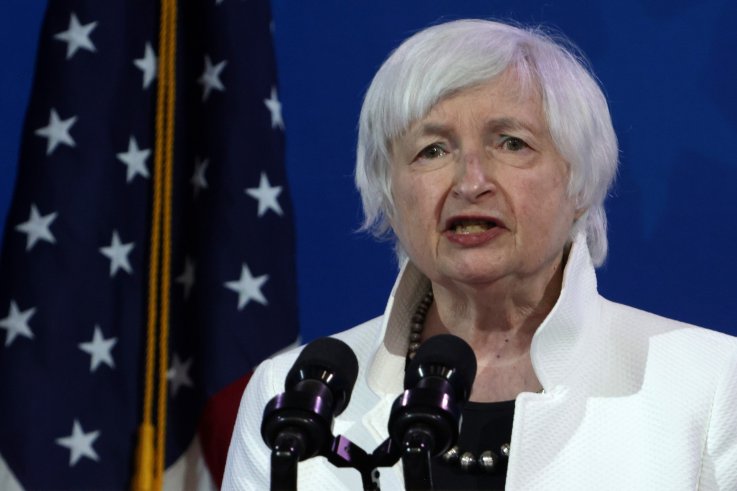 Secretary of the Treasury nominee Janet Yellen told the Senate Finance Committee during her nomination hearing on Tuesday that she believes in a "fair and progressive tax code" and explained President-elect Joe Biden's plan to repeal parts of President Donald Trump's 2017 tax cuts. In the photo above, Yellen speaks during an event to name President-elect Joe Biden's economic team at the Queen Theater on December 1, 2020, in Wilmington, Delaware.
Alex Wong/Getty
Gensler, winner of the Massachusetts Institute of Technology Sloan Outstanding Teacher Award in the 2018-2019 academic year, taught classes about crypto-currencies and block chain, the unbreakable and unalterable ledger used to track Bitcoin transactions. He has called for increased regulation of crypto-currency exchanges.
Janet Yellen, named by former President Barack Obama to head the Federal Reserve and Biden's nominee to be Secretary of the U.S. Treasury, has suggested that Congress should "curtail" the use of Bitcoin and other crypto-currencies because digital money is used "mainly" for illegal activities.
"Crypto-currencies are a particular concern," Yellen said earlier this week.
"I think many are used, at least in a transaction sense, mainly for illicit financing," she said. " I think we really need to examine ways in which we can curtail their use and make sure that money laundering doesn't occur through those channels."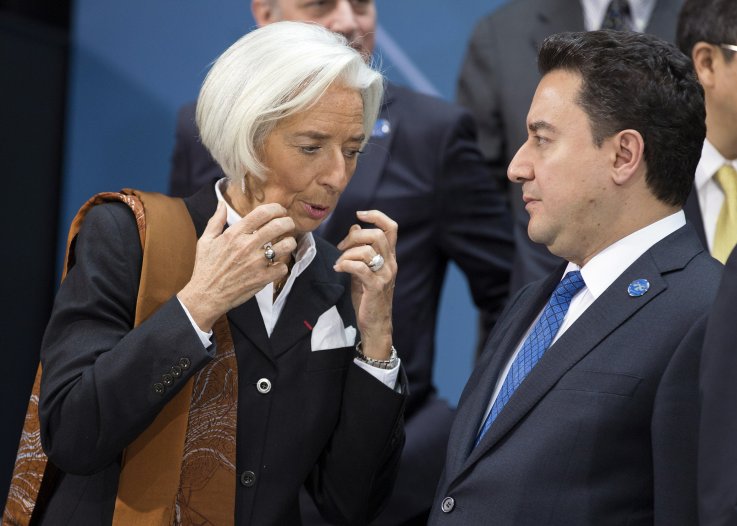 IMF Managing Director Christine Legarde speaks with Turkey's Deputy Prime Minister responsible for the Economy Ali Babacan
Joshua Roberts/Reuters
Her warning has been echoed in the international finance community.
Christine Lagarde, president of the European Central Bank in Frankfurt, Germany, warned last week that Bitcoin is sometimes used for "totally reprehensible money-laundering activity."
Investigators believe transfer on Dec. 8. of 28.15 Bitcoins valued at more than $500,000 at the time to 22 alt-right recipients may have been used to help organize the Jan. 6 riot at the U.S. Capitol.
Both Gensler and Yellen must be confirmed by the Senate.