Bitcoin Market Retreat a 'Healthy Correction,' Analyst Says
Inflation jitters, long-term investors who salt Bitcoins away betting on future price appreciation and lost coins are likely to drive the cryptocurrency's price higher over time.
The Bitcoin market is strong and new participants enter the sector, driving up the price as demand increases.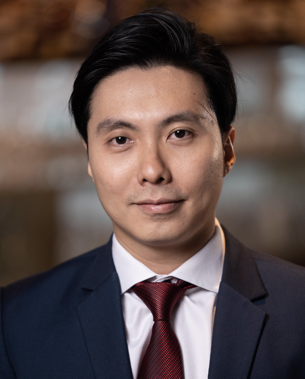 Lennard Neo, head of research, Stack Funds, Singapore (Photo credit: stackfunds.com)
stackfunds.com
"Bitcoin rose 10% to break $60,000 but retreated almost immediately," Lennard Neo, head of research at Stack Funds in Singapore, said in a research report.
Neo said the price drop was a normal market adjustment.
"We believe a healthy correction is in play as short-term traders put profits on the table after a good run from $45,000," he said. "The digital asset is now trading comfortably in an upward channel as we head into the final week of March."
In mid-day trading Thursday, Bitcoin fetched $59,683.53. It's down 3.04% from the recent high of $61,556.59. But the cryptocurrency is still up 105.26% for the year, CoinDesk reported.
Neo said there are now about 18.656 million Bitcoins in circulation held in about 36.7 million wallets or blockchain addresses, suggesting the cryptocurrency is widely held.
"The number of addresses holding 1 Bitcoin and 0.1 Bitcoin has a compounded annual growth rate of 21% and 12%, respectively, for the past 5 years," he said. "This was made even more significant, as during the years when Bitcoin underperformed, we saw new investors continue to enter the ecosystem to accumulate the digital asset."
The disparate growth rates suggest the Bitcoin market is increasingly dominated by major investors – hardly a surprising development given its lofty price.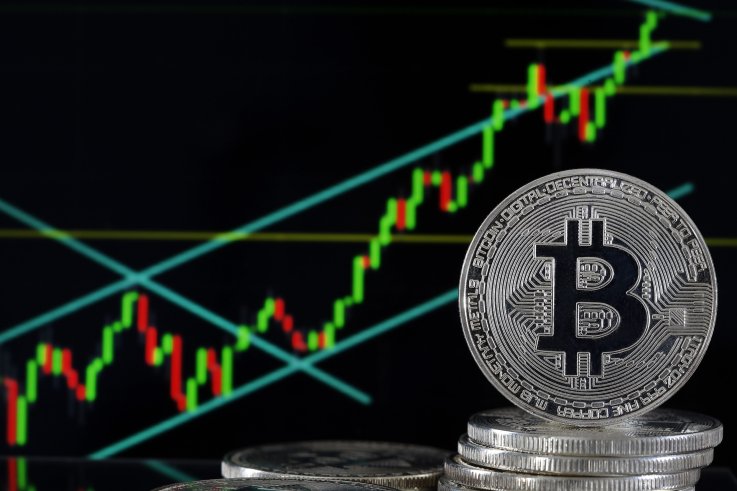 In this photo illustration, a visual representation of the digital Cryptocurrency, Bitcoin is displayed in front of the Bitcoin course's graph on June 25, 2019 in Paris, France.
Chesnot/Getty
Neo had a little fun with the math.
"Based on the world's population of 7.8 billion, one could interpret that owning some Bitcoins would put you at the pinnacle of 0.5% of people globally that have access to the digital asset," he said. "However, this does not include investors who own Bitcoins on exchanges nor those who own multiple addresses."
Large holdings appear to be Bitcoin's strength. Major investors buy and hold the cryptocurrency, taking coins off the market and driving up the price for anyone now seeking to enter the field or increase their holdings.
Fractional ownership allows The Little Guy to buy into the dream. A 'Satoshi' represents one of the 100 million units that make up a whole Bitcoin. The number of Bitcoins is capped at 21 million, creating a strong market for a limited asset.
The number of Bitcoins lost and permanently out of circulation is unknown, but estimates suggest leakage is part of the price equation. There are about 2.342 million Bitcoins left to be mined and as many as 3 to 4 million coins may be lost forever.
The exact number is unknown and the estimate is derived from the number of coins that haven't been touched on the blockchain for years.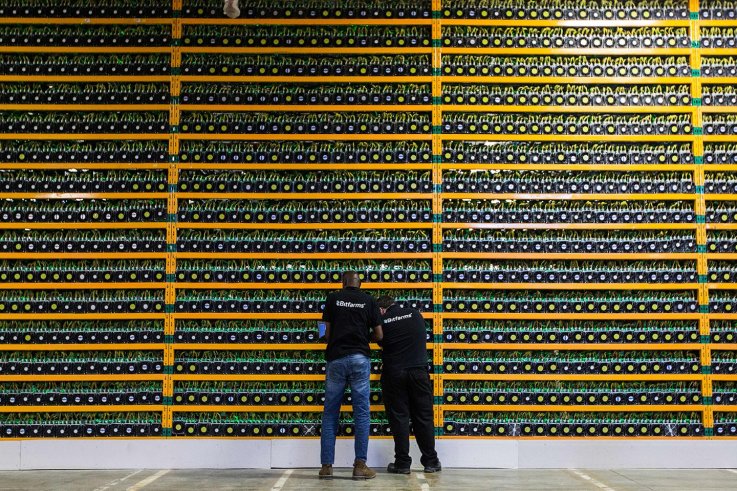 Two technicians inspect bitcon mining at Bitfarms in Saint Hyacinthe, Quebecon March 19, 2018. Bitcoin is a cryptocurrency and worldwide payment system. It is the first decentralized digital currency, as the system works based on the blockchain technology without a central bank or single administrator.
LARS HAGBERG/AFP/Getty
Some buyers apparently have lost or forgotten the key to their electronic wallet. One man in England who accidentally tossed out a laptop holding about 7,500 Bitcoins stored on the hard drive, worth more than $447 million at Thursday's trading price, has offered a large reward for the city to dig up the dump to search for them. So far, the city declined.
But the passion for Bitcoin may be like Holland's infatuation with tulips in the early 1600s. Tulip mania, the first documented market bubble, continued as long as people chased the dream of a quick profit and the price increased. Then the bubble burst.
It's hard to say sanity has reigned supreme since the tulip market wilted.
Market Pulse
The Federal Reserve's decision Wednesday to keep interest rates low until the U.S. economy fully recovers from the COVID-19 shutdown is likely to provide a long-term boost to stocks.
The nation's central bank also said it will continue to purchase U.S. Treasury bonds and mortgage-backed securities valued at least $120 billion each month.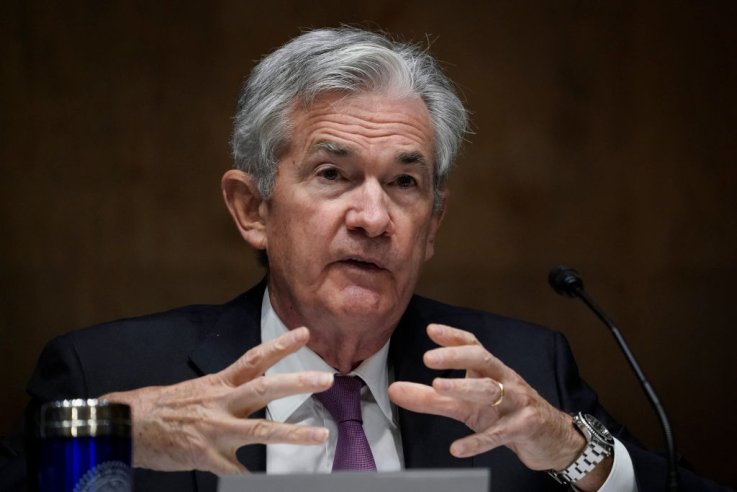 Federal Reserve Board Chairman Jerome Powell testifies during a Senate Banking Committee hearing on Capitol Hill on September 24, 2020 in Washington, DC.
Drew Angerer/Getty Images
The Dow Jones Industrial Average, a gauge of 30 blue chip companies, closed Wednesday at a record high of 33,015.37. The S&P 500, a broader index, also closed at a new high.
In early trading Thursday, the Dow rose, but the S&P 500 and Nasdaq declined as investors sold richly valued technology stocks.
It also appears that inflation fears continue amid the economic rebound and massive government spending, including the $1.9 billion coronavirus relief package signed into law last week by President Joe Biden.
Investors unloaded 10-year U.S. Treasury notes, betting that inflation will increase as the economy rebounds and erode bond returns.
The yield on the 10-year Treasury bond rose to 1.737% Thursday. It hit 1.641% on Wednesday, the highest level in about a year.
Bond yields, which increase as prices fall, had been as low as 0.915% earlier this year.
The Federal Reserve's decision probably means interest rates are likely to remain low through 2023—good news for homebuyers or those who finance a car purchase, but bad news for small savers.