Bitcoin Price Crashes as its Branded a 'Failed Experiment'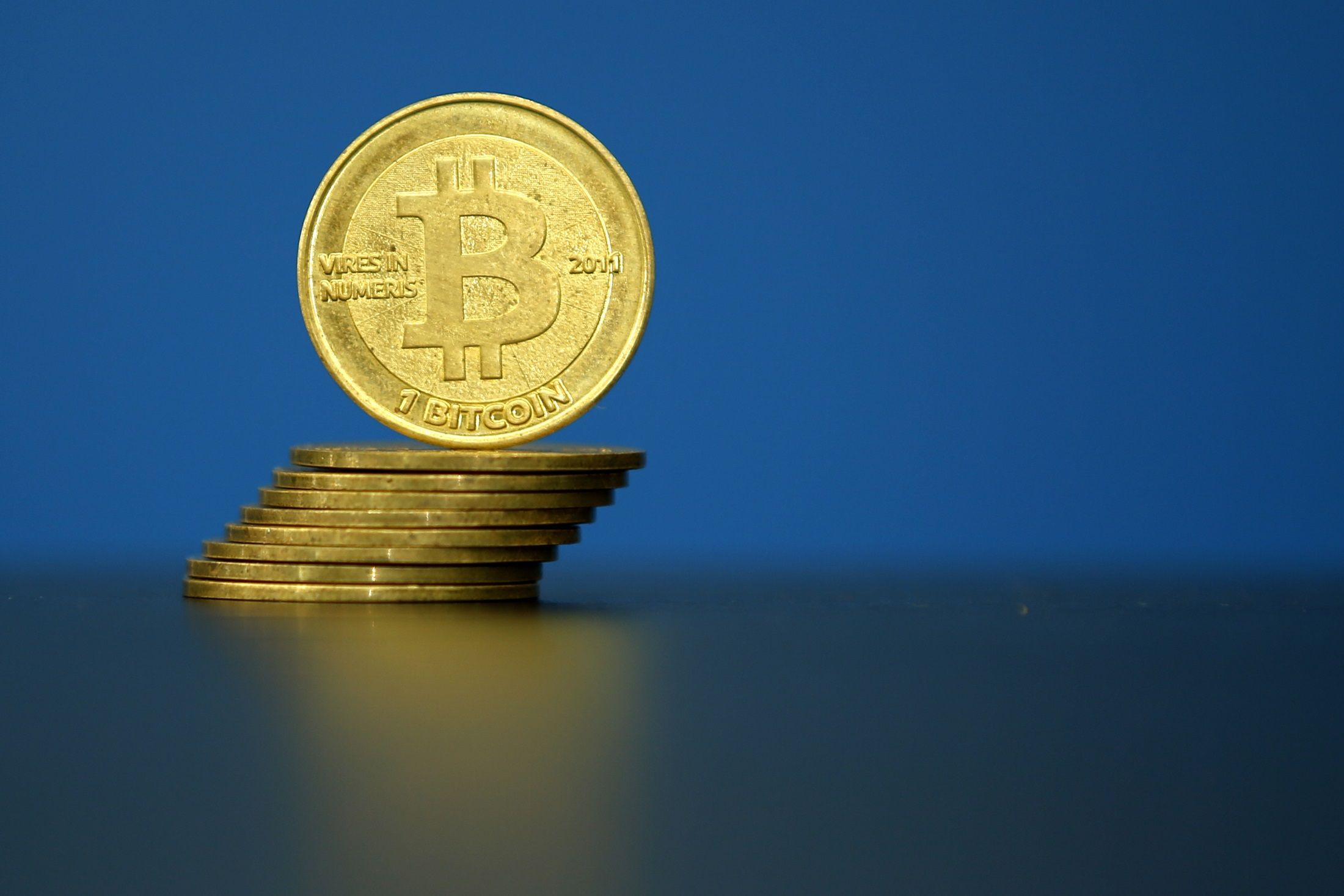 The price of bitcoin has fallen almost $50 in the last 24 hours, dropping below $400 for the first time this year. The crash coincides with claims from prominent bitcoin developer Mike Hearn that the crypto-currency has failed as an experiment.
Hearn made the comments in a Medium blogpost on Thursday, January 14, announcing that he has sold all of his Bitcoins and will no longer take part in bitcoin development. Following the post, the bitcoin price fell from $430 to $385, according to the CoinDesk price index. The price at the time of publication remains below $400 at $391.
"From the start, I've always said the same thing: bitcoin is an experiment and like all experiments, it can fail," Hearn said. "But despite knowing that bitcoin could fail all along, the now inescapable conclusion that it has failed still saddens me greatly. The fundamentals are broken and whatever happens to the price in the short term, the long term trend should probably be downwards."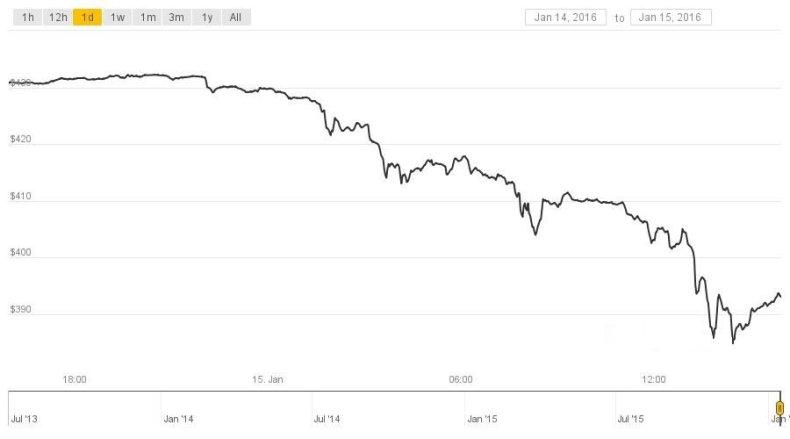 The failure is attributed by Hearn to infighting surrounding a core aspect of bitcoin technology. The main point of contention relates to the size of bitcoin's blocks—a term used to describe the batches of confirmed transactions shared on bitcoin's public ledger, the blockchain.
When bitcoin was first conceived, the block size was set at 1MB in order to prevent spam and, according to bitcoin's pseudonymous creator Satoshi Nakamoto, "keep it small so new users can get going faster".
As bitcoin adoption grows, there have been growing calls for the block size to be increased, however there is a lack of consensus on how best to do it.
An open letter signed by key figures in the bitcoin community last August stated: "Our community stands at a crossroads. After lengthy conversations with core developers, miners, our own technical teams, and other industry participants, we believe it is imperative that we plan for success by raising the maximum block size."
Those signing the letter called for the implementation of 8MB blocks by December 2015 through a protocol they developed called Bitcoin XT, which was developed by Hearn and Gavin Andresen, chief scientist at the Bitcoin Foundation.
Objections to Bitcoin XT came from various quarters, including bitcoin wallet services and Chinese bitcoin miners—who contribute 50 percent of the processing power required to maintain bitcoin's network—due to fears surrounding the country's limited bandwidth. Hearn and Andresen both claimed those in opposition were doing so for personal gain, with a comprehensive list of objections dismissed by Andresen in a blogpost last year.
Ultimately, Hearn claims that bitcoin has failed because "the community has failed".
"What was meant to be a new, decentralised form of money that lacked 'systemically important institutions' and 'too big to fail' has become something even worse: A system completely controlled by just a handful of people," Hearn said.
"Worse still, the network is on the brink of technical collapse. The mechanisms that should have prevented this outcome have broken down, and as a result there's no longer much reason to think bitcoin can actually be better than the existing financial system."