Bitcoin Sets $20K Record, Investors Expect Rally to Continue as Alternative to Gold
The value of Bitcoin exceeded $20,000 for the first time Wednesday, underscoring its move from amateur plaything to investment and inflation hedge, a cyber currency analyst believes.
And it could become an alternative to gold.
The COVID-19 pandemic exposed the weakness in the financial system, especially with the Federal Reserve's decision to slash interest rates to near zero and pump trillions into the economy. Low interest rates boosted consumer spending, which represents about two-thirds of the U.S. economy,and also heated up the housing market.
But injecting trillions of dollars into the economy almost certainly means inflation ahead. And investors always look to hedge their bets.
"This is about hedging against inflation and protecting assets primarily," Jason Deane, Bitcoin analyst at Quantum Economics in London, told Newsweek in an email exchange.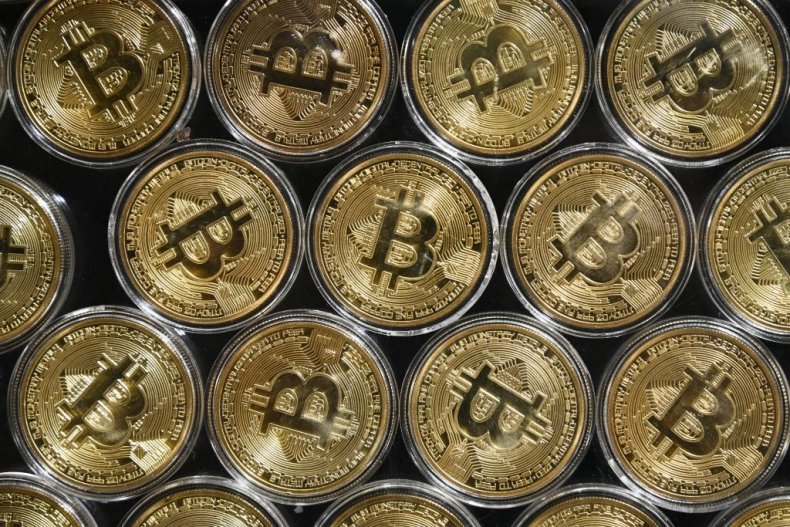 "It's clear that with more dollars printed this year than have been printed in the first 200 years of the USA's existence that we'll see devaluation through inflation at some point," Quantum Economics told Newsweek. "Also, since interest rates are at a record low, whatever you do with your cash will mean it will lose value."
He said many analysts view equities as overvalued, especially those who draw a distinction between actual economic growth and a stock's rise due to federal stimulus. Bond yields are low, and the value of commercial real estate is likely to decline as companies require less office space as more employees work from home. This could create a glut of available commercial property and undercut the leasing price per square foot.
In the face of these macro-forces that encourage inflation, investors have few alternatives.
"Gold is the traditional hedge, but Bitcoin is far easier, far more secure and far more portable," Deane said.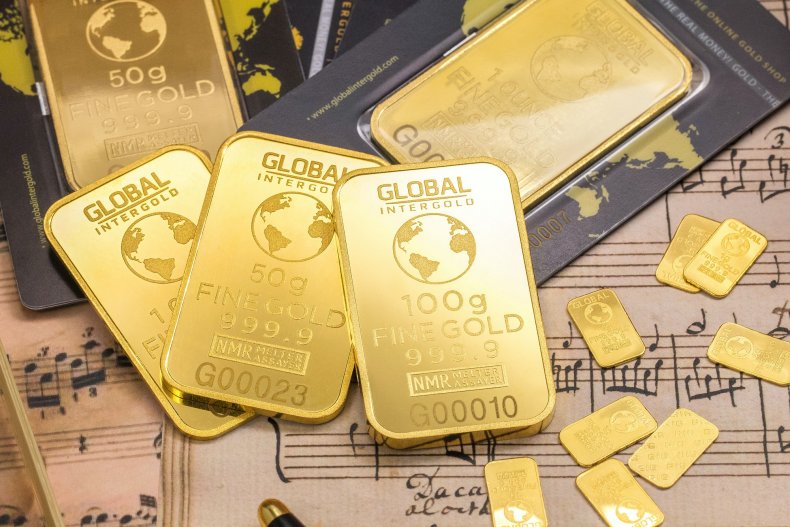 This marks a major shift in how Bitcoin is viewed. Still, some on Wall Street appear leery and don't track Bitcoin. However, Dow Jones Indices has announced plans to launch a crypto-currency index in 2021, suggesting increased investor interest.
"In the past, Bitcoin has been very much a retail asset driven by idealists, libertarians and cyberpunks," Deane said. "This was what drove the boom and bust in late 2017 an early 2018. Institutions wouldn't touch it, although some appeared interested in the idea. But from a regulatory point of view, especially in the U.S., it was impossible."
But in 2019, some fund managers began to increase their holdings in Bitcoin, and major payment systems began converting the cyber currency into dollars or other local currencies at the point of sale, making it easier to use and raising its profile.
"There is no mania as such, but it is clear there is a sense of urgency in some boardrooms now," Deane said.
"Buying Bitcoin a year ago was an outside bet, and now holding fiat (money) is considered a riskier option," he said. "We are getting to the stage where it will be difficult for boards to justify not taking similar action to protect their balance sheet."
He said some major money managers have added Bitcoin to their portfolio. Previously, enthusiasm morphed into mania creating a textbook bubble and small investors took a hit. In December 2017, Bitcoin fetched about $19,500 each. It had plunged to about $3,200 a year later, a decline of 83.59%.
"This time we are dealing with very strong fundamentals and a system that is proven to some extent," Deane told Newsweek. "Plus, we have a real understanding of where the demand is coming from and what's driving it. Interestingly, there is very little retail activity at the moment."
Bitcoin traded Wednesday as high as $20,845 each. Year-to-date, the cyber-currency has gained about 180%. But other crypto-currencies haven't experienced a similar bounce. The world's supply of Bitcoins is limited to 21 million, a cap imposed by the crypto-currency's investor, Satoshi Nakamoto.
The great unknown: Does the rise of Bitcoin suggest the dollar's reign as a safe haven and the world's reserve currency is ending?