Bitcoin Swings, Dogecoin Wobbles, But Crypto Keeps Growing
Cryptocurrency continues to gain wider acceptance in the marketplace despite Bitcoin's manic swings and Dogecoin's guffaws.
Or so it seems.
Elon Musk said he'd invested $1 billion in Bitcoin and would accept it as payment for his electric cars, sending the cryptocurrency higher. Mark Cuban said he'd take Dogecoin from fans buying team merchandise for his NBA Dallas Mavericks.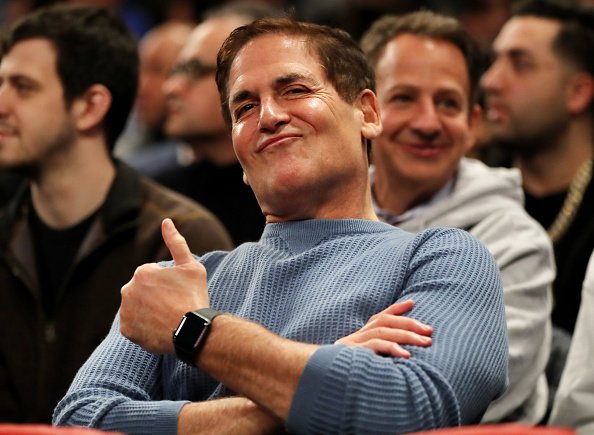 Dallas Mavericks Mark Cuban smiles during the game between the New York Knicks and the Dallas Mavericks at Madison Square Garden on January 30, 2019 in New York City.
Photo by Elsa/Getty Images
This despite comments by an analyst at New York investment bank Goldman Sachs that Bitcoin is too volatile to be a medium of exchange or a store of value – and few take Dogecoin, a parody cryptocurrency launched in 2013, seriously.
In any case, many investors buy and hold Bitcoin as a bet on future price appreciation.
If that's the strategy, why buy a Ford now when you might be able to afford a Bentley later?
The answer: Musk and Cuban are swashbuckling entrepreneurs wise in the ways of the media, and they're buying extensive news coverage at little or no cost.
Others appear to be catching on.
Miami-based D8 Holdings, a purveyor of hemp-derived Delta-8 THC, on Tuesday announced plans to accept Bitcoin, Ethereum and Dogecoin as payment.
"Our customers are early adopters, many of whom are heavily involved in the crypto market," Chris Duffield, D8's CEO, said in a statement. "With $2 trillion sitting in crypto assets, and $45 billion parked in Dogecoin, the ability to accept crypto currency presents a big opportunity for our company."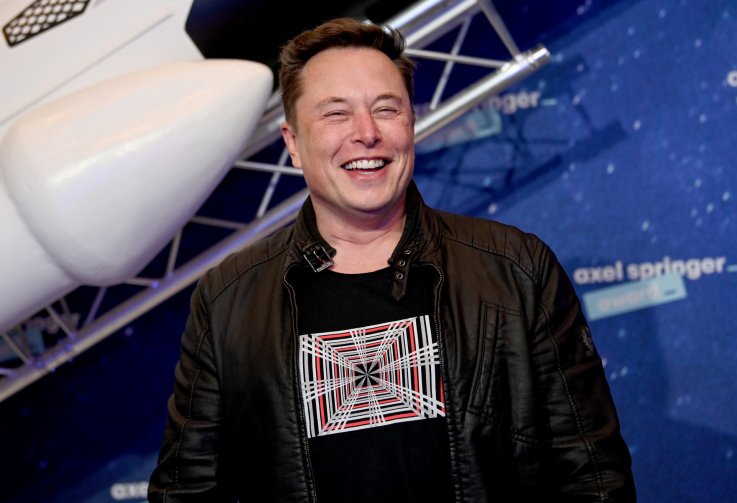 BERLIN, GERMANY DECEMBER 01: SpaceX owner and Tesla CEO Elon Musk poses on the red carpet of the Axel Springer Award 2020 on December 01, 2020 in Berlin, Germany. Musk has helped to increase the popularity of the cryptocurrency Dogecoin, which he has previously called "the people's crypto.
Britta Pedersen-Pool/Getty Images
All transactions will be settled in Dogecoin via Bitpay, the company said.
Dogecoin, featuring a smiling Shiba Inu on the tokens, recently dipped 4.72% to $0.36.
Bitcoin was designed to make transactions fast, inexpensive and secure. Proponents believe it will change finance and open the world economy to many of those now shut out.
Mastercard recently announced plans to support some cryptocurrency transactions, following the lead of PayPal and Square.
"We are preparing right now for the future of crypto and payments," Raj Dhamodharan, executive vice president for digital asset and blockchain products for Mastercard, said in a statement.
"Our philosophy on cryptocurrencies is straightforward: It's about choice," he said. "Mastercard isn't here to recommend you start using cryptocurrencies. But we are here to enable customers, merchants and businesses to move digital value—traditional or crypto—however they want."
But Dogecoin?
"Dogecoin is a meme coin that is designed purely for fun," Jason Deane, Bitcoin analyst at Quantum Economics, London, told Newsweek. "That said, Dogecoin is so loved and enjoyed by so many crypto enthusiasts that it will probably be part of the crypto ecosystem, and may well have as much longevity as Bitcoin—just for entirely different reasons."
So, anyone plugging Dogecoin as payment for anything other than the tooth fairy's root canal is almost certainly a certified publicity hound. And don't expect to pay the rent with those musty, dog-eared coins stashed under your bed.
In mid-afternoon trading Tuesday, Bitcoin changed hands at $56,026.83 following a flash crash that sent Sunday's price to $52,138.98, a drop of 19.56% from its record high of $64,829.14 set the previous week.
A decline of 20% or more is considered a bear market.
Despite the price drop, Bitcoin is up 91.39% for the year, CoinDesk reported.
Market Pulse
Hiring rose in 49 states in March, with large states such as California and Texas showing the biggest increase, the U.S. Bureau of Labor Statistics reported.
The leisure and hospitality industry, pummeled during the pandemic as governors ordered much of the economy to close as part of the effort to curb spread of COVID-19, showed strong employment growth in restaurants, hotels and entertainment.
U.S. companies added 916,000 jobs in March. More people were vaccinated against the coronavirus, and many states eased lockdown restrictions.
However, new strains of the virus raised concerns.
Nevertheless, rising consumer confidence—and government stimulus checks—led to increased spending, creating demand for more service jobs. Consumer spending represents about two-thirds of the U.S. economy.
California led the nation in new hires, adding 120,000 jobs and putting payrolls at about 91% of pre-pandemic levels.
Texas added 99,000 jobs in March. Employment has reached about 96% of February 2020's level, the month before the pandemic hit.
Employment in Utah and Idaho reached 2020 levels earlier this year and both states continued to add jobs in March.
But Alaska lost 200 jobs, the only state to report rising unemployment. But the governor has a plan—offer COVID-19 vaccinations to travelers arriving at airports in Anchorage, the state's largest city, Fairbanks, Juneau and Ketchikan.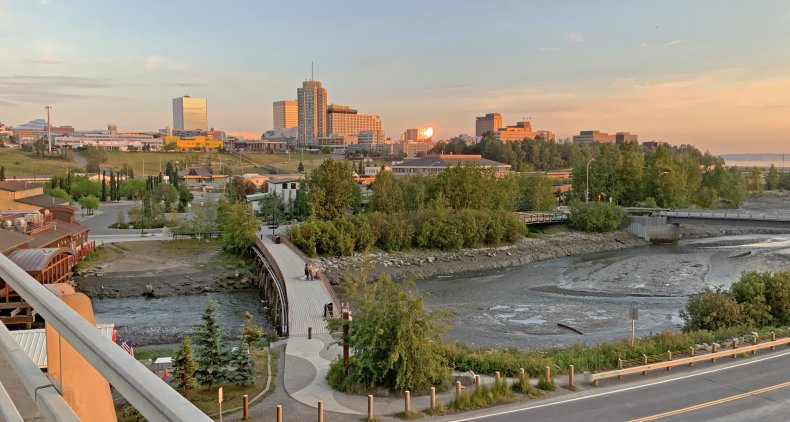 The clinics, scheduled to begin June 1, will be set up outside airport security areas.
Alaska Governor Mike Dunleavy, a Republican, said he plans a national marketing campaign pitching the state's grandeur and availability of COVID-19 vaccine.
He said getting the shots is "probably another good reason to come to the state of Alaska this summer."
Oil and natural gas drilling provide about 85% of the state's tax revenue. In 2019, tourism generated about $126 million in state taxes and fees and another $88 million at the local level.
That's big bucks in Alaska. The state's area is about 2.5 larger than Texas, but Alaska had a population of about 731,000 in 2019. An estimated 29 million people called Texas home that year.
There is no statewide income or sales tax in Alaska, but some cities impose a local sales tax.
Temperatures typically range from the low to upper 50s in Anchorage in June. There are about 22 hours of sunlight on June 21, the longest day of the year.
At night, the sun dips below the horizon and turns the sky a lustrous blue.
So if you visit Alaska in summer, pack a jacket—and a sleep mask.