Why do bankers hate bitcoin? As the most popular form of cryptocurrency, some financial experts complain that it remains too volatile and has ties to cybercrime. As a result, calls are now rising for increased regulation of the virtual cash. Advocates, however, suggest the reason is a fear of the unknown, and loss of control.
Last year, the value of bitcoin spiked. Within 12 months, the price of a single coin jumped from $1,000 to $20,000, leading industry veterans to warn it was a bubble. JP Morgan chief Jamie Dimon once branded the digital currency "a fraud" and said it was only useful to murderers, drug dealers and rogue nations like North Korea.
On Friday, boss of the Bank of England, Mark Carney, said in a scathing speech during the Scottish Economics Conference that cryptocurrency was "failing."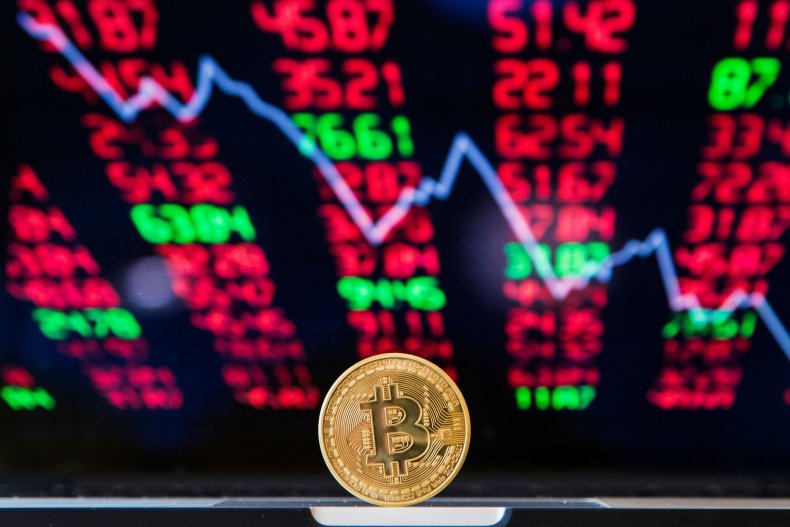 He said it did "not appear to pose material risks to financial stability" but called for increased regulation that could help authorities "combat illicit activities, promote market integrity, and protect the safety and soundness of the financial system."
In Carney's words: "The time has come to hold the crypto-asset ecosystem to the same standards as the rest of the financial system. Being part of the financial system brings enormous privileges, but with them great responsibilities.
"The most fundamental reason to be sceptical about the longer term value of cryptocurrencies is that it is not clear the extent to which they will ever become effective media of exchange. Currently, no major high street or online retailer accepts bitcoin as payment in the U.K., and only a handful of the top 500 U.S. online retailers do." He said the fixed supply of bitcoin resulted in "speculative mania."
The speech came 24 hours after the Wall Street Journal reported, citing a number of anonymous sources, that the U.S. Securities and Exchange Commission (SEC) had issued dozens of subpoenas to tech firms and advisers in the crypto space. Legal clampdowns have also been touted in China, South Korea and Russia.
Tales of fortunes
Most of the recent controversy revolves around Initial Coin Offerings (ICOs) which, akin to crowdfunding, help start-ups raise money. They currently operate in murky legal territory and last year led SEC Chairman Jay Clayton to warn investors that "tales of fortunes" spun by companies may not always be true.
"For the established banking community, there's a clear love/hate relationship with bitcoin and cryptocurrencies," Kevin Murcko, CEO of cryptocurrency exchange CoinMetro, told Newsweek. "The decentralized and currently unregulated nature of the beast means cryptocurrency trades circumvent the banking industry.
"Crypto has the potential to be hugely disruptive to the major financial centers, which is partly behind the heavy-handed response from Mark Carney."
It is indeed true that, despite the negative position on bitcoin, the technology that it is built upon is of special interest to traditional banks. Known as the blockchain, this is essentially a digital ledger of all transactions that cannot be tampered with or altered. Carney stressed in his speech that he holds no grudge towards innovation.
"Some of the underlying technologies are exciting," he stated. "Whatever the merits of cryptocurrencies as money, authorities should be careful not to stifle innovations which could in the future improve financial stability; support more innovative, efficient and reliable payment services as well as have wider applications."
While the price of bitcoin has fallen significantly from the dramatic highs of last year, supporters remain bullish. "Carney is correct to highlight the risks but perhaps too obtuse with respect to the opportunities and fundamental understanding of what is going on," Charles Hayter, CEO of CryptoCompare, told Newsweek.
"Its was an old-dog-new-tricks approach with a benign nod to the potential."